So I've look at a lot of threads in the air cooling section, looking to find the best way to set up my case fans, and all I could find were people ether telling to get negative or positive pressure, and to have the air enter from the front and exit through the back, but no one had any proof, or reasoning for there suggestion. So I decided to do a little testing and find the best set up

Here are my findings.
Setup used for testing
Intel Pentium E2180 OC to 2.7 Ghz from 2.0 Ghz
Stock Intel Cooler
ASUS P5L-MX
2x Kingston 1024MB DDR2
Radeon X1650 512MB
Side Fan 60 MM Fan
Front Fan 80 MM Fan
Back Fan120 MM Fan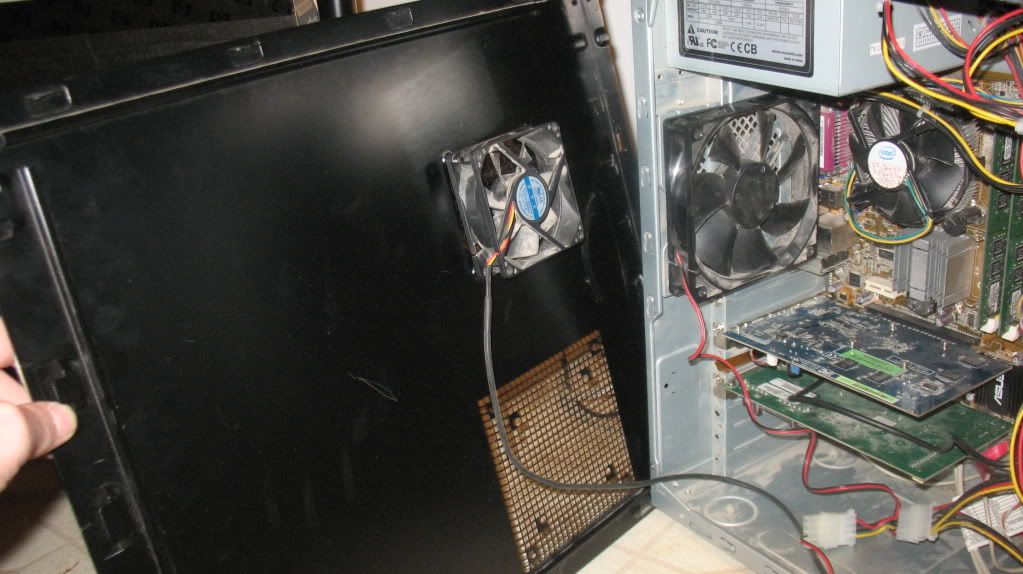 *Note* All tests were done with the front fan shooting in, and all recorded temperatures were recorded at idle, after about 15-20 minutes per setup, and all temperature are recorded in Celsius.
System, CPU, AUX, Core 0, Core 1
Side out, Back out:
40
---
23---43
---
28
---
24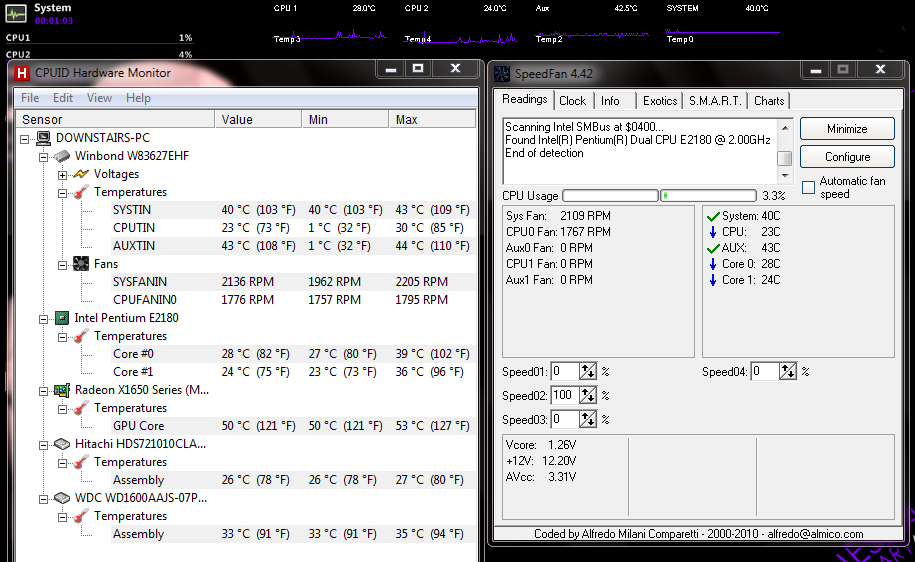 System, CPU, AUX, Core 0, Core 1
Side out, Back in:
42
---
24---43----29
---
25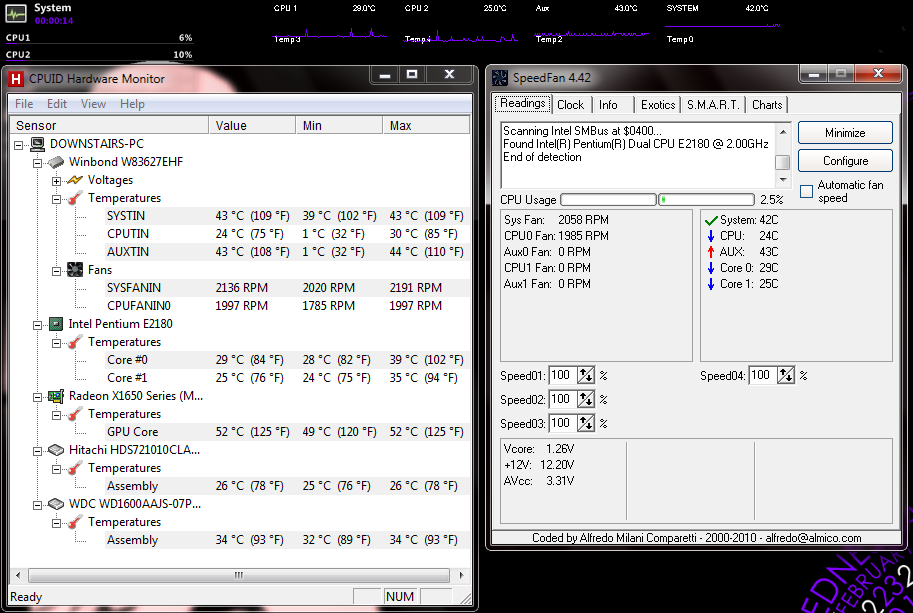 System, CPU, AUX, Core 0, Core 1
Side in, Back in:
32
---
19---43----21
---
18
System, CPU, AUX, Core 0, Core 1
Side in, Back out:
33
---
20---43----24
---
20
Summery

System, CPU, AUX, Core 0, Core 1
Side out, Back out:
40
---
23---43
---
28
---
24

Side out, Back in:

42
---
24---43----29
---
25

Side in, Back in:

32
---
19---43----21
---
18

Side in, Back out:

33
---
20---43----24
---
20

Edited by Halostryker - 2/23/11 at 7:13pm
CPU
Motherboard
Graphics
RAM
AMD Phenom II X6 960T 3.4
ASUS M5A97
EVGA GTX560ti 448 classified ultra
Crucial Ballistix Smart Tracer 1600Mhz CL8
Hard Drive
Optical Drive
Cooling
OS
Hitachi 1 TB
ASUS DRW-2014L1
Cool Master Hyper N 520
Windows 7 Ultimate 64bit
Monitor
Power
Case
Audio
20" Vizio
OCZ ZT 650 watt
Apevia X-Plorer
Philips 5.1 Sterio
View all
hide details
CPU
Motherboard
Graphics
RAM
AMD Phenom II X6 960T 3.4
ASUS M5A97
EVGA GTX560ti 448 classified ultra
Crucial Ballistix Smart Tracer 1600Mhz CL8
Hard Drive
Optical Drive
Cooling
OS
Hitachi 1 TB
ASUS DRW-2014L1
Cool Master Hyper N 520
Windows 7 Ultimate 64bit
Monitor
Power
Case
Audio
20" Vizio
OCZ ZT 650 watt
Apevia X-Plorer
Philips 5.1 Sterio
View all
hide details