I finally got all my components in and started putting this together.
Sorry I forgot to get pics of the memory and GPU during assembly.
This is my sig rig.
HAF 912 freshly unboxed.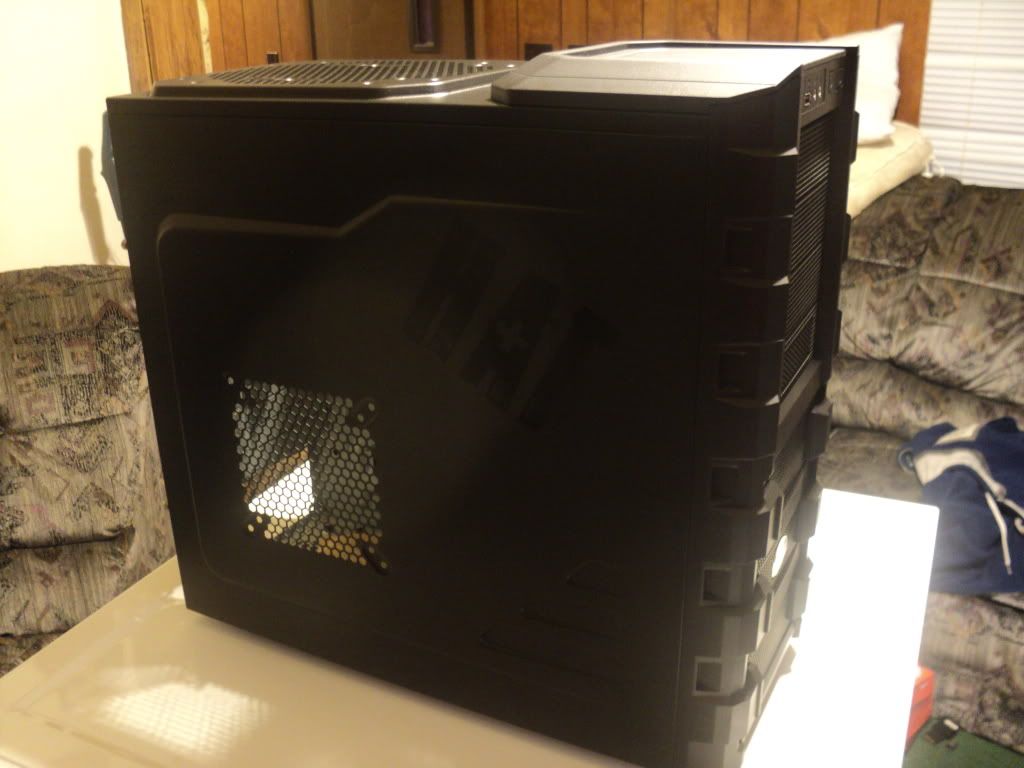 Empty 912 again with the sdd and hdd cages removed.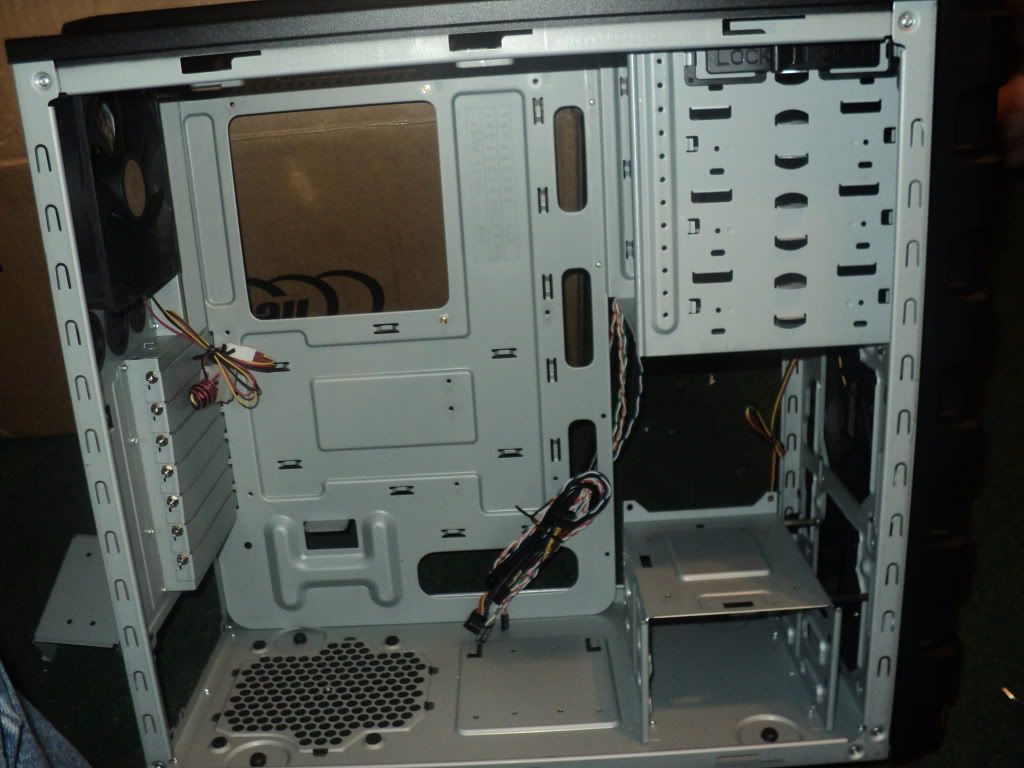 Ooohh shiny..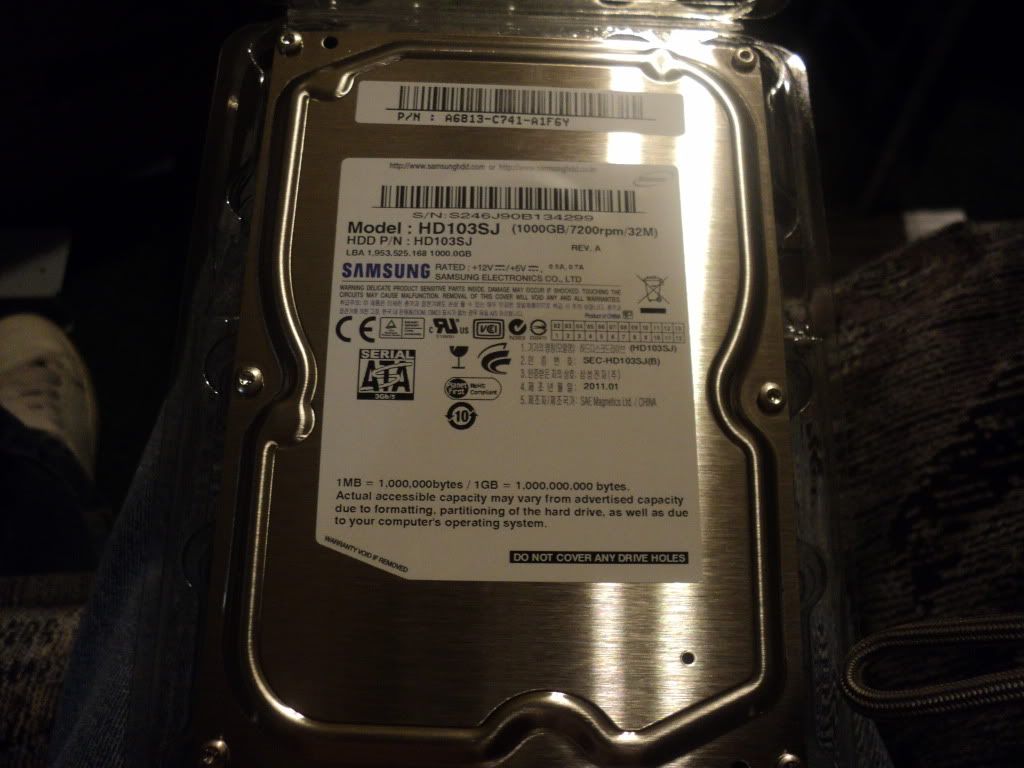 This board is nice..
Installation was a breeze.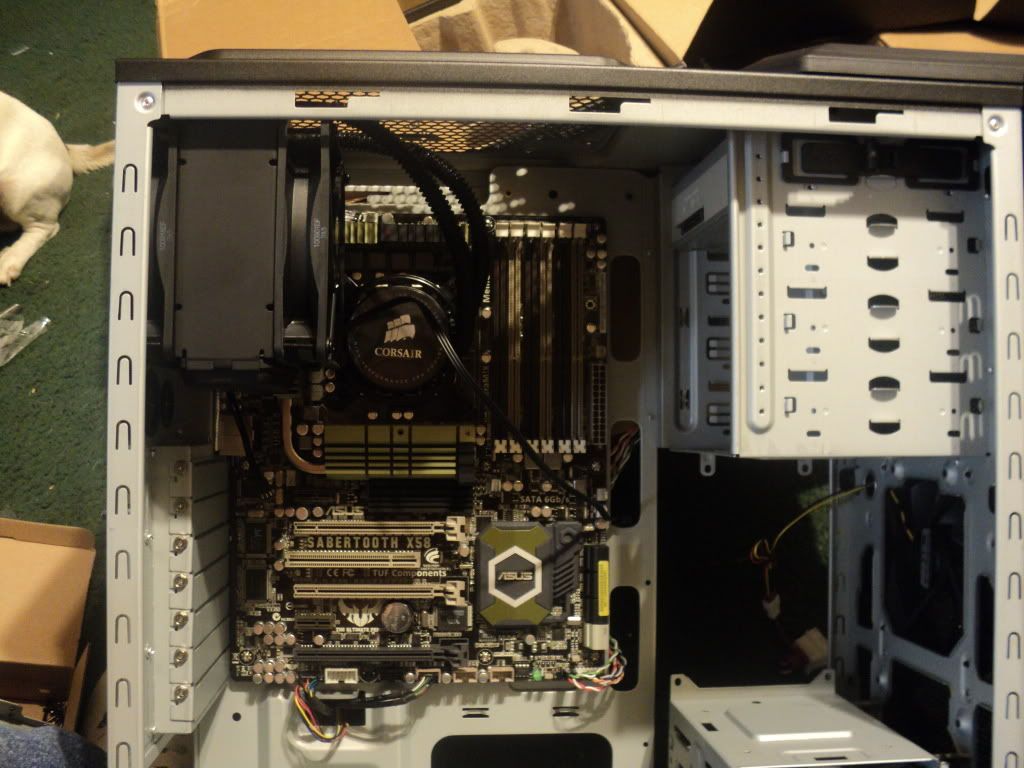 Installed 2 120 in the front.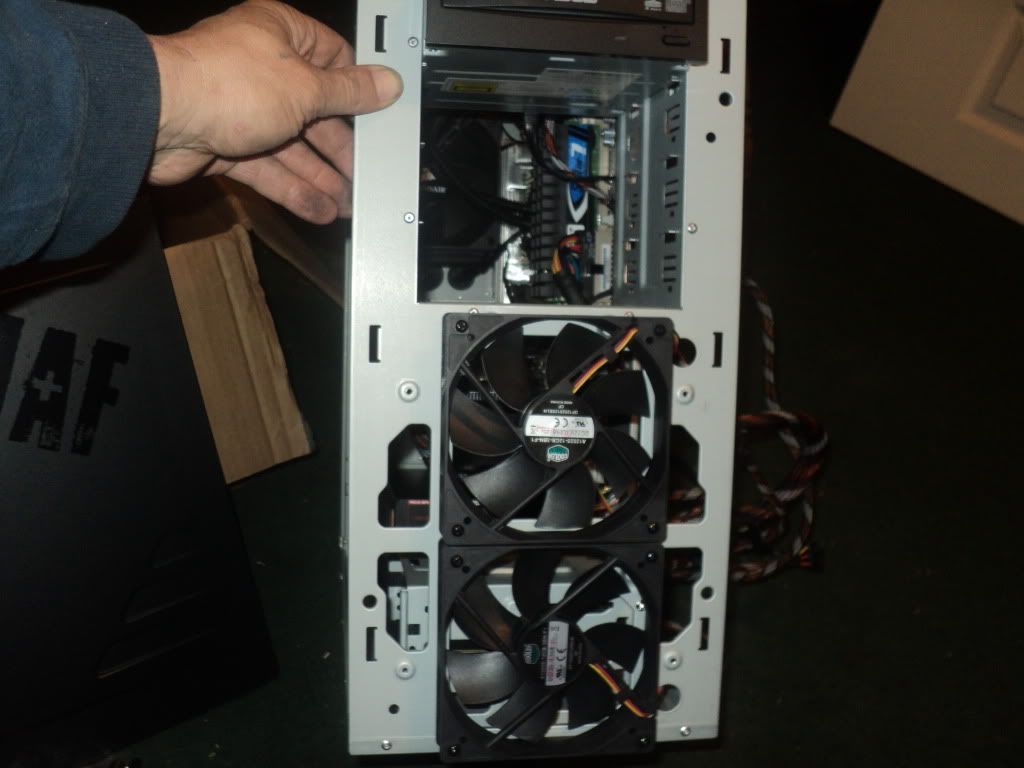 Here she is functional. Still Waiting to paint.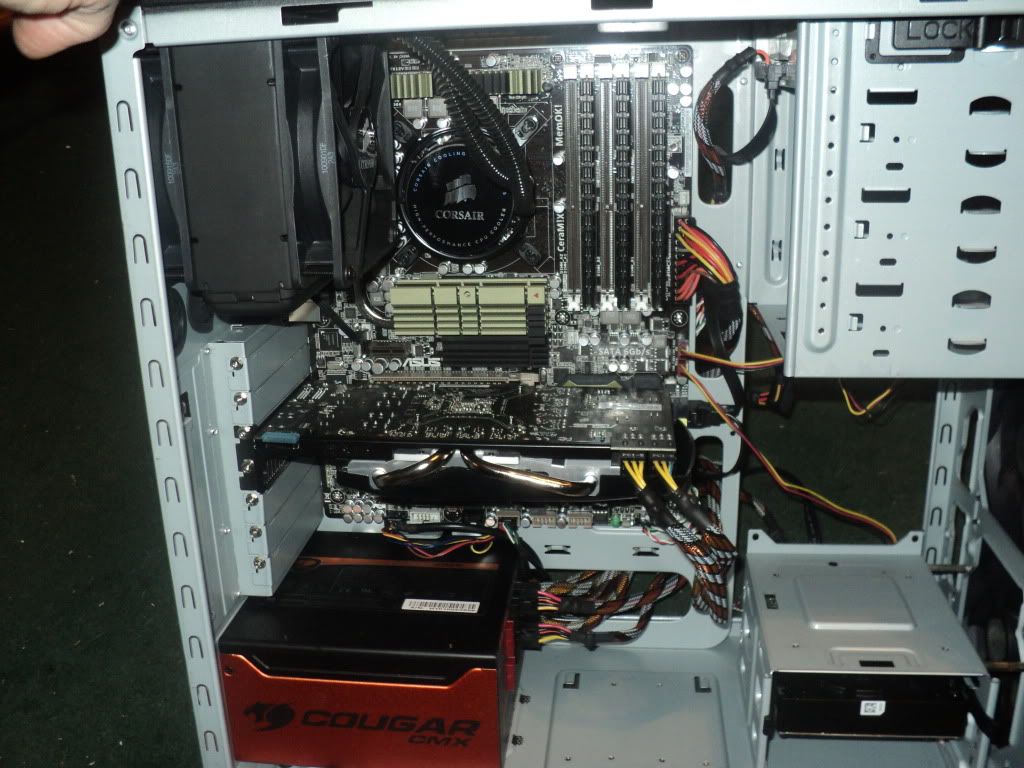 CPU
Motherboard
Graphics
RAM
Core i7 950
Asus Sabertooth X58
Radeon 6850 Asus
Patriot Sector 7 12GB 4x3 1600
Hard Drive
Optical Drive
OS
Monitor
Samsung F3 1 TB
Asus DVDR-RW
Win 7 Pro
Asus VH232H
Power
Case
Cougar CMX 700 watt
Cooler Master HAF 912
View all
hide details
CPU
Motherboard
Graphics
RAM
Core i7 950
Asus Sabertooth X58
Radeon 6850 Asus
Patriot Sector 7 12GB 4x3 1600
Hard Drive
Optical Drive
OS
Monitor
Samsung F3 1 TB
Asus DVDR-RW
Win 7 Pro
Asus VH232H
Power
Case
Cougar CMX 700 watt
Cooler Master HAF 912
View all
hide details