Quote:
Originally Posted by
Arimis5226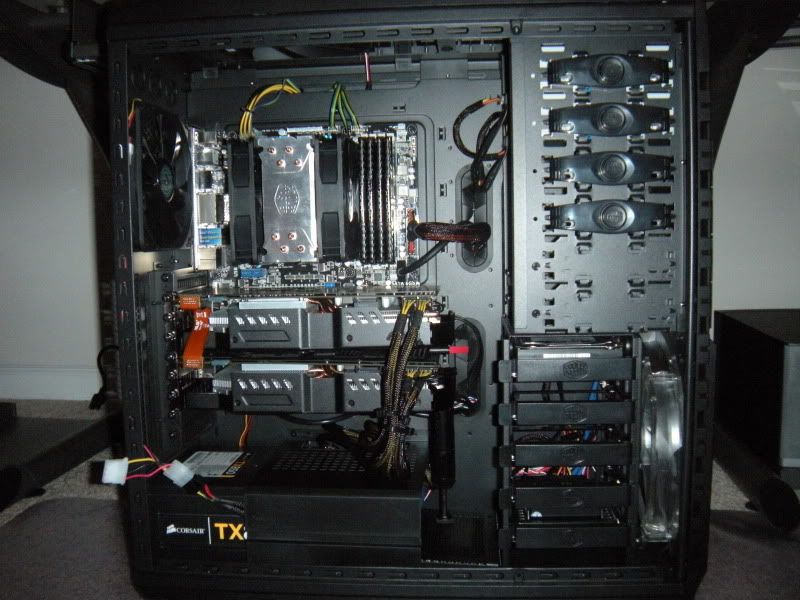 Will these suffice?
The ENGTX570 DCIIs have something like 600% increase in fan cooling. As long as the fans on the graphics cards are getting an open supply of air from your case, you should be golden. The biggest trick is when you are SLIing 2 of them at 3 pcie slots each, there arent very many MB options out there that will give you any space in between them. Hence why I put the electrical tape spacers in. You can see the side spacer pretty clearly in the pic. I'd also like to point out the power jack that is holding up the cards as well. They are heavy, and if you are going to force any space in between them, you're really going to need some sort of support like this.
Awesome, I cant wait to get it in SLI. Im sorry if there were pic's already displayed. I am logged in from work which blocks and filters some images so I never know what Im missing
.