I'm trying to record my surveillance video onto a VHS tape using my VCR but I'm losing patience and not getting anywhere.
Here are pics to explain:
The camera receiver has an audio/video phono out: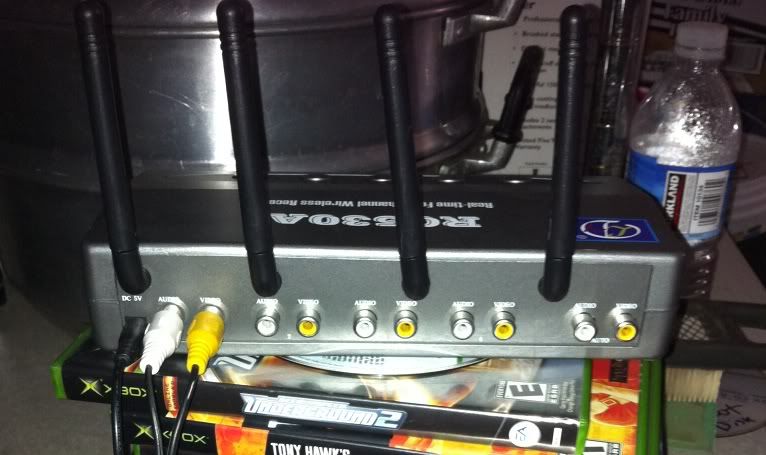 The VCR has a phono line in and a phono line out: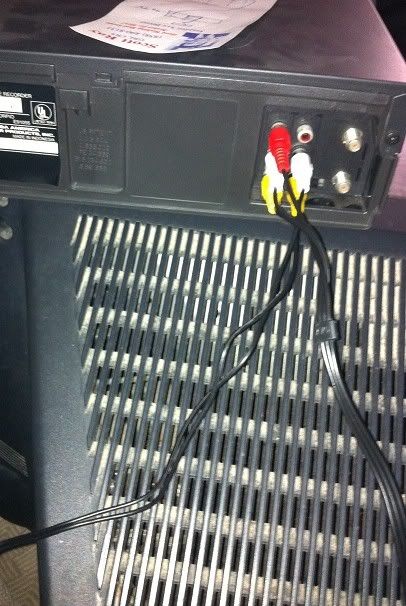 And finally the TV has a phono line in for Video 1: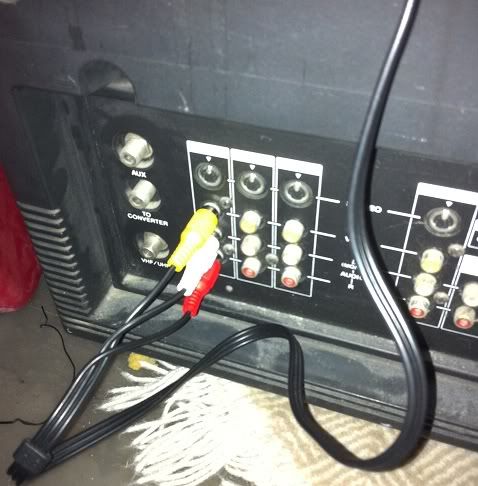 I have no clue what is going on. I think I have it setup correctly...right? Please help me.
thank you
CPU
Motherboard
Graphics
RAM
Q9550 E0 stepping @ 4.1 GHz | 1.296 V
Gigabyte EP45-UD3P Rev 1.6
Asus 5850 DirectCU 930/1150 | 1.174v
4GB Kingston HyperX DDR2-800 @ 942
Hard Drive
Optical Drive
OS
Monitor
SanDisk Extreme SSD 240GB
HP 24x DVD writer dvd1260i
Windows 7 Ulitmate x64
ASUS VS247H-P 24" 2ms LED
Keyboard
Power
Case
Mouse
Logitch G15 v1
Corsair HX1000w
CM 690 nVidia
Logitech G5
View all
hide details
CPU
Motherboard
Graphics
RAM
Q9550 E0 stepping @ 4.1 GHz | 1.296 V
Gigabyte EP45-UD3P Rev 1.6
Asus 5850 DirectCU 930/1150 | 1.174v
4GB Kingston HyperX DDR2-800 @ 942
Hard Drive
Optical Drive
OS
Monitor
SanDisk Extreme SSD 240GB
HP 24x DVD writer dvd1260i
Windows 7 Ulitmate x64
ASUS VS247H-P 24" 2ms LED
Keyboard
Power
Case
Mouse
Logitch G15 v1
Corsair HX1000w
CM 690 nVidia
Logitech G5
View all
hide details