My Antec cooler arrived today.
It took me about an hour to install it. I could not figure the directions for the life of me, and I had to watch a Corsair installation video on Youtube to figure out how to install it properly. It's the same installation process as the Corsair H50.
I'm using some cheap Biostar 20 dollar micro-ATX motherboard temporarily since I broke my 780i. I can't really do any overclocking on this board, so everything is roughly at stock settings.
I only tested it for about 8 minutes. Not long, I know, but I wanna go play games
Oh, I'm using two fans in my tower at the moment. The 120mm from the Antec Kuhler as an instake from the back of the case, and another 120mm above it as an exhaust.
My stock cooler was hitting around 55-60c under load, so this is a pretty big improvement for me. This is also my first time using an aftermarket cooler that wasn't stupidly outdated.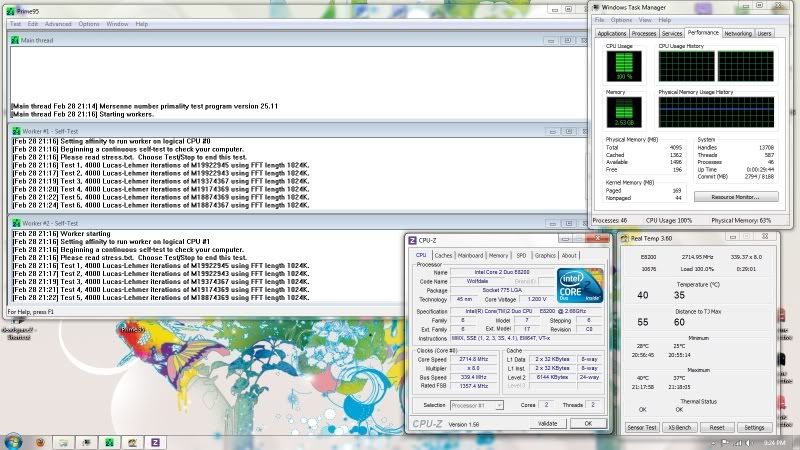 Edited by jivenjune - 2/28/11 at 9:34pm