Hello Everyone!
I've been lurking around for several months now, so I've decided to start something "new"... (Btw this is my first thread and first time using SketchUp.)
Why "new"? I've been through hundreds of work logs (and retail cases) but yet to come across one that really showcases the MB, as with the SR-2, I think its the main focus of the whole build (or any build). Your comments are greatly appreciated as this is my first time (so many "firsts" ) dealing with both water cooling and building a case..
Without torturing you with my bad command of English, I present to you [D-Box]!
Specs:
Evga SR-2 Motherboard with Evbot
2x Xeon X5680 CPUs
4x GTX 580s (couldn't find any SketchUp model so I used a 5970 )
RAM (undecided, please advice. The SketchUp is for "show" only)
Corsair AX1200 PSU (couldn't find e model too )
Double loop with CPU loop + MB loop and GPU loop. (Most prob Koolance SR-2 Block)
EK Supreme HF CPU blocks/ Heatkiller
EK GTX 580 blocks
Yateloon fans
02 x Laing DDC w Res (undecided) or Koolance RP-452X2
02 x TFC 480 or something slimmer/ slimmest Rad I can fit in?
Please advice on the above build, your comments are greatly appreciated! Now the pics~ (ps there's suppose to be an opening above the rads, wasn't sure "how to" in SketchUp)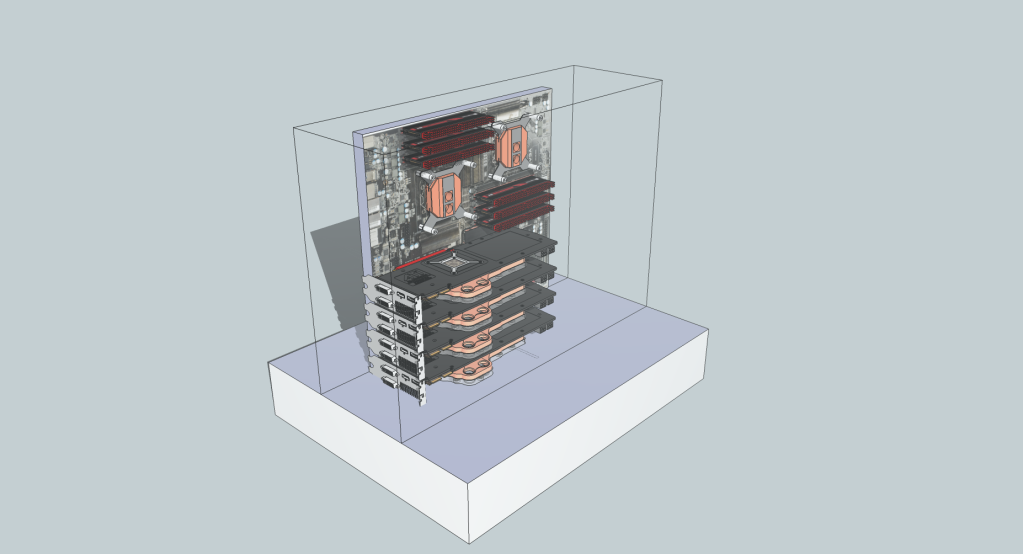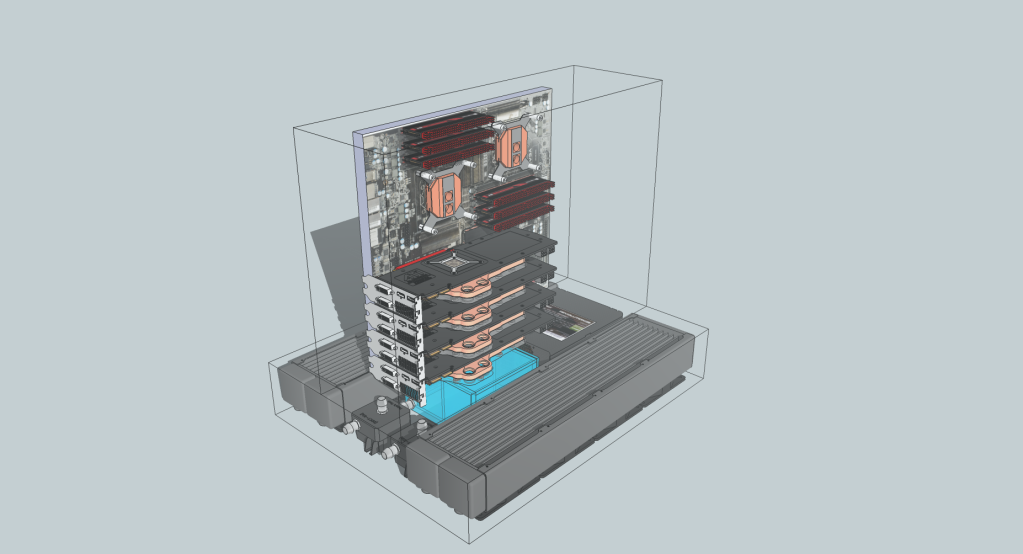 Thanks for looking!!
Best Regards,
Obsidian Rift.