I'm ditching my bay spin res for frozen q t virus res.
this is my current setup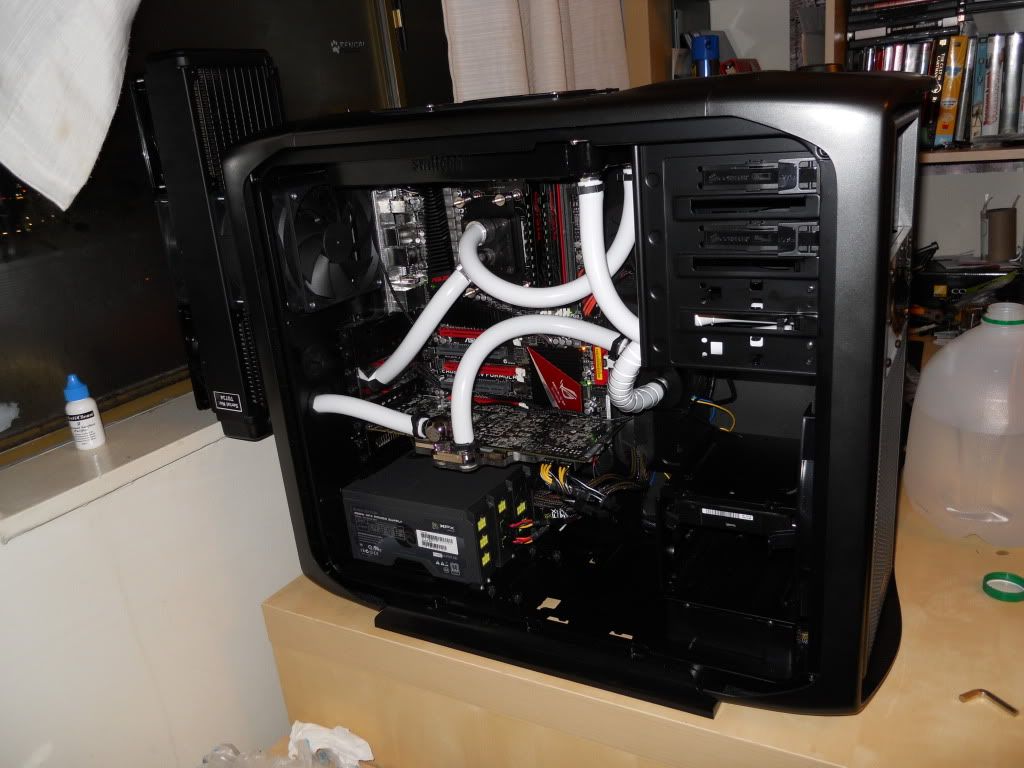 I plan on mounting pump at the bottom and res right up top
and with UV light it's like this
should i go with blue? or red? or any other colors ? I have my mind set on red as blue seems kind of boring to me now, more or less sick of it and seems very common amongst boys in general as their favourite color. my mobo is black/red, case is black, tube is white/uv blue.
also what size should i go with? 160? or 250?
CPU
Motherboard
Graphics
RAM
Phenom II x4 955BE C3 4.0ghz
ASUS CrossHair IV Formula
Zotac GTX 570 940/1880/4300
G.Skill Ripjaw8gb ddr3-1333
Hard Drive
OS
Monitor
Keyboard
WDl Caviar Black 500GB 7200RPM
Win 7 Home premium 64bit
Asus ML238H 1920 x 1080
Logitec G110
Power
Case
Mouse
Mouse Pad
XFX 850W Black Edition
Corsair Graphite 600T
Razer Deathadder
razer goliathus fragged
View all
hide details
CPU
Motherboard
Graphics
RAM
Phenom II x4 955BE C3 4.0ghz
ASUS CrossHair IV Formula
Zotac GTX 570 940/1880/4300
G.Skill Ripjaw8gb ddr3-1333
Hard Drive
OS
Monitor
Keyboard
WDl Caviar Black 500GB 7200RPM
Win 7 Home premium 64bit
Asus ML238H 1920 x 1080
Logitec G110
Power
Case
Mouse
Mouse Pad
XFX 850W Black Edition
Corsair Graphite 600T
Razer Deathadder
razer goliathus fragged
View all
hide details