I overclocked my GT 240 but the core clock/shader clock and memory aren't showing what I have them overclocked to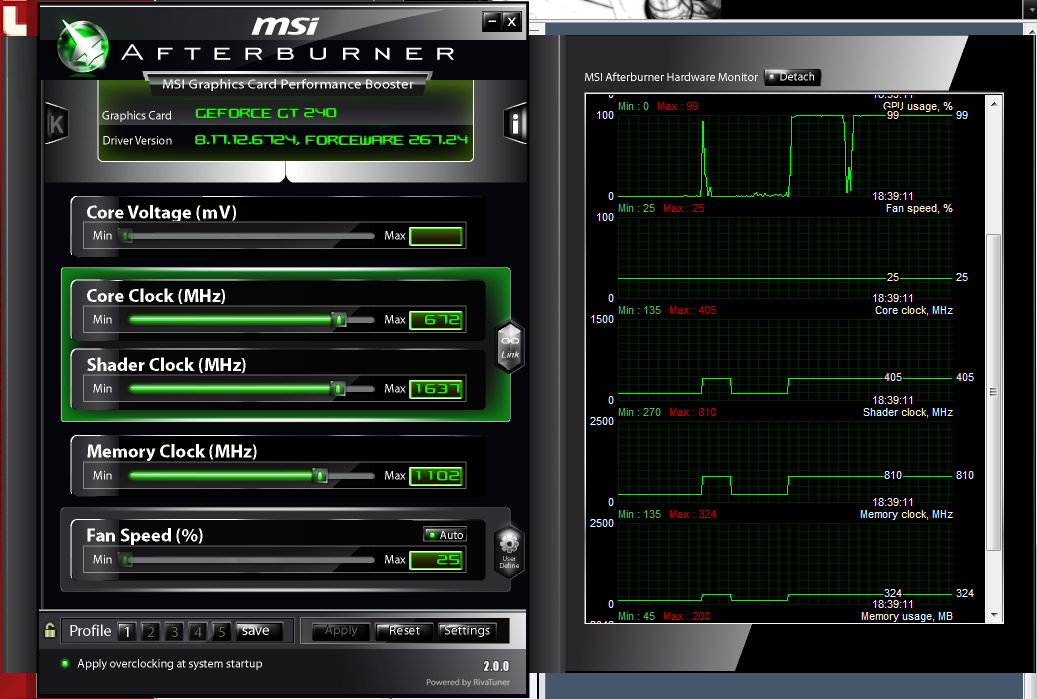 The clocks aren't even running at stock, is this a glitch in MSI AB? GPU-z reads my clocks fine.
Edit: I ran OCCT again with GPU-z running and even that read my clocks at 405 >_> I'm trying to upload the screenshot I took.
Edited by Kratthew D. Kraids - 3/4/11 at 4:58pm