I'm donating a Q8300 (picked it up 'cause it was $100 at Microcenter a while back) to a family member to replace his dead Athlon64 single core/AGP gaming system. I put it on an EP65-UD3L (traded a buddy for my Striker Extreme) with some old OCZ Reaper DDR2 1100.
I was hoping to just get 3.0 out of it, it's never wanted to clock on other boards. Damn thing went right to 3.6 at 1.35V (BIOS) lolz! OCCT no problem, just went past 4.5 hours of Prime Blend. Temps good even with midrange cooler.
At 3.6+ I think if he picks up a 6870 and a 22" 1680x1050 he's got a pretty decent gaming machine.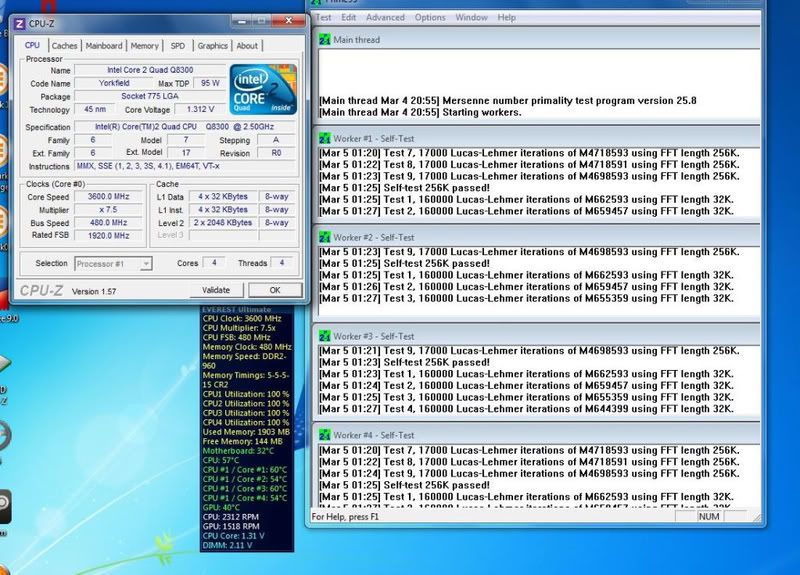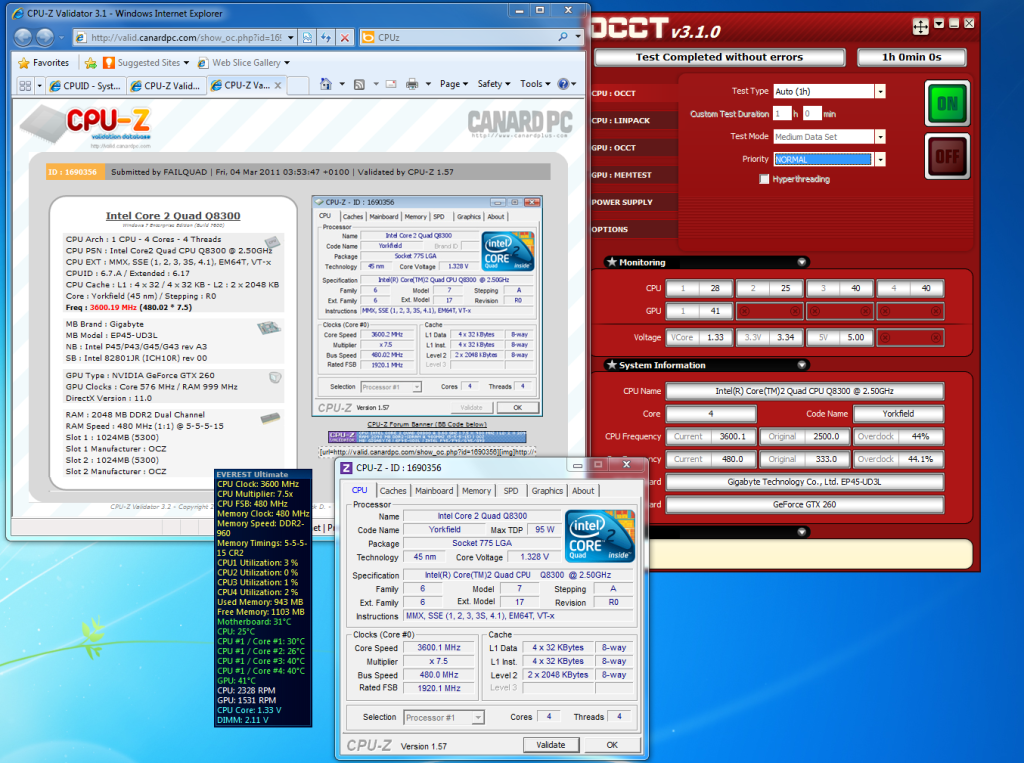 I know this is nothing spectacular but I'm kind of digging that I could make good of a Q8xxx. I'm wondering how far it can go....although I'm already at some pretty high FSB for a 24/7 game box made for a relative....
Edited by 2thAche - 3/5/11 at 8:18am