im a newbie!
and just trying to learn basic oc thing abt few days ago,
tis is my cpu and gpu temp
tis is after runing a game abt 30mins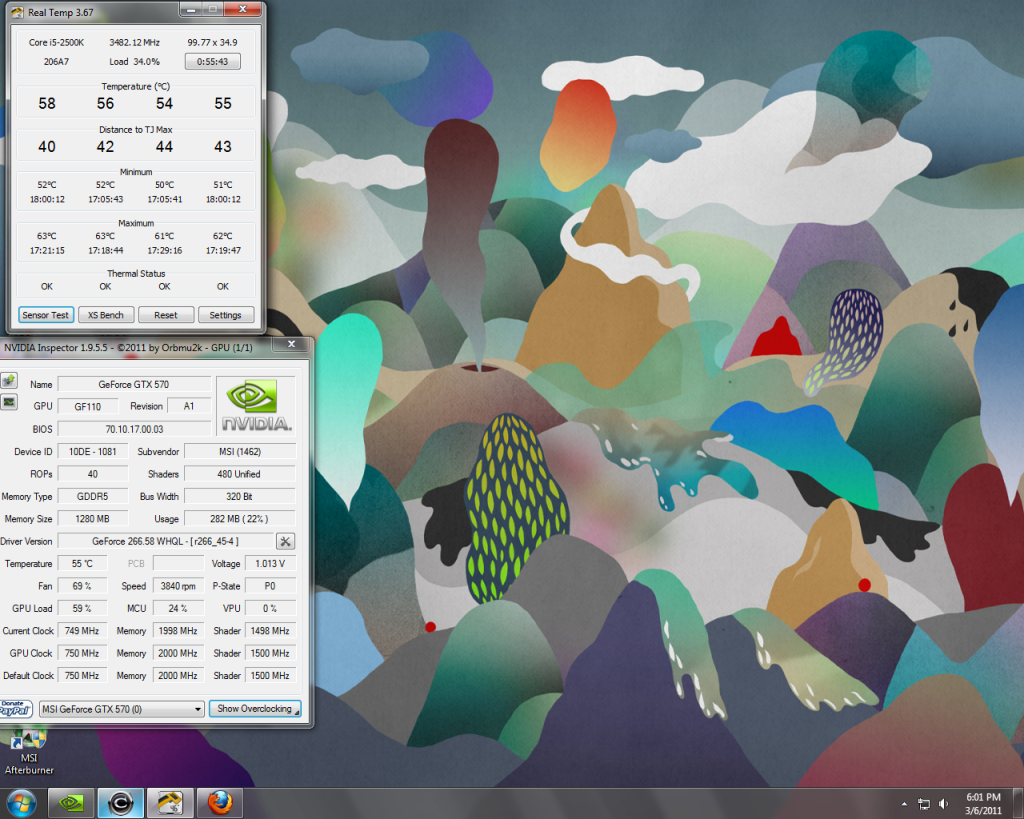 tis is idle temp ( idle just need to let the pc away abt 10 mins am i right ?)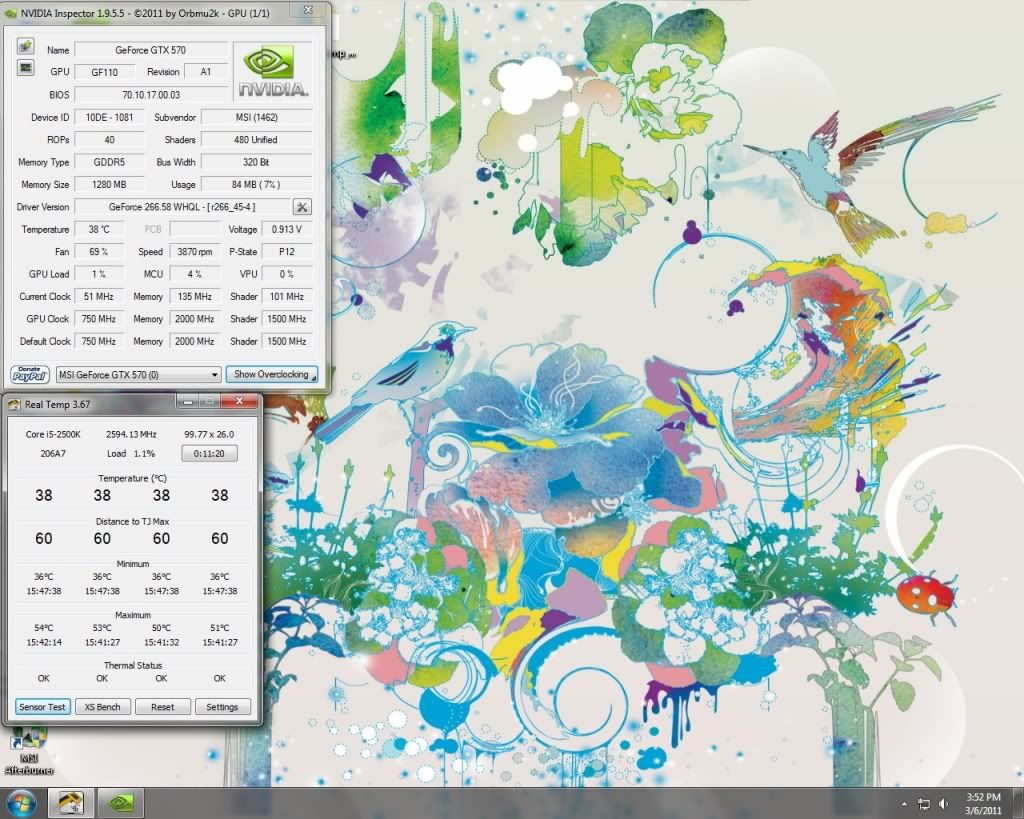 is my cpu temp safe to oc it with stock fan ? 4ghz maybe ?
Edited by veuxtres - 3/6/11 at 3:23am