I felt that I should make a thread like this here, as I don't think I'm the only one who enjoys vintage audio equipment.
A wide variety of vintage equipment is still out there, loved and cared for today. More so those in need of restorations cosmetically and electronically to last a long time.
Pioneer, Marantz, Kenwood, JVC, Sansui, and much more than I can remember off the top of my head, which can consist of Receivers, Pre-amps, Amps, Integrated Amps, Tuners, Speakers, Turn Tables, Cassette Decks, Reel to Reel Decks, 8 track, equalizers, Etc.
My Favorite receivers are:
Pioneer SX-1980 (This Beast can pump 270 watts Per Channel RMS into 8Ω!) This receiver was introduced in 1978.
Marantz 2600 (This beast can pump 300 watts Per Channel RMS into 8Ω and 400 watts Per Channel into 4Ω) Introduced in 1978.
Kenwood KR-9600 (This can pump 160WPC RMS into 8Ω and 200WPC RMS into 4Ω)
There are a few more that are my favorite, such as the Marantz 2385 and 2500, Kenwood KR-9400 and KR-10000III, and Pioneer SX-1050 and 1250. My favorites can grow still, and this is just receivers themselves!
As far as vintage integrated amps and receivers go, this is what I own...
Pioneer SX-1980, Pioneer SX-1250, Pioneer SX-1050, Pioneer SX-750, Kenwood KR-9600, Kenwood KA-9150, and I have a vintage JVC that I don't remember the model of.
The Pioneer SX-1250 is on the shelf awaiting for me to finish servicing it. I just got to replace some transistors on it.
SX-750's needing a good deoxit, but I need to tear it down and recap it after I am done with the SX-1250.
The SX-1050 is mostly recap, I still have the tuner section, power supply section, and surge suppression board to finish. For now, it's all together singing.
Speakers...
Right now the vintage ones I own are:
Marantz HD88 (35 years old!)
Kenwood LS-408B (32 ~ 33 years old!)
All my other speakers are from the 80s upward!
I also own a few other vintage goodies, and I am an addict so I will always get more.
So here are a few of my pictures.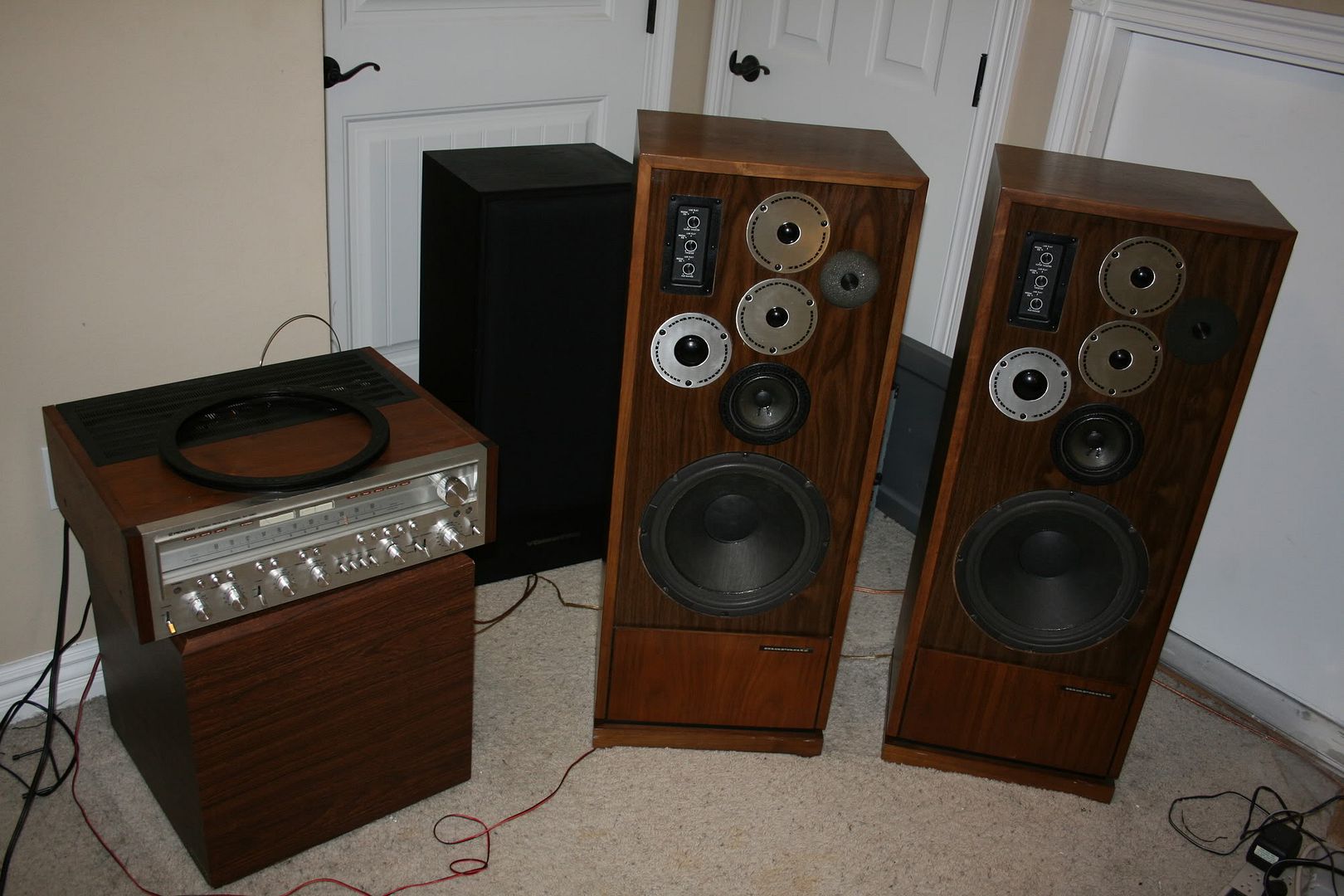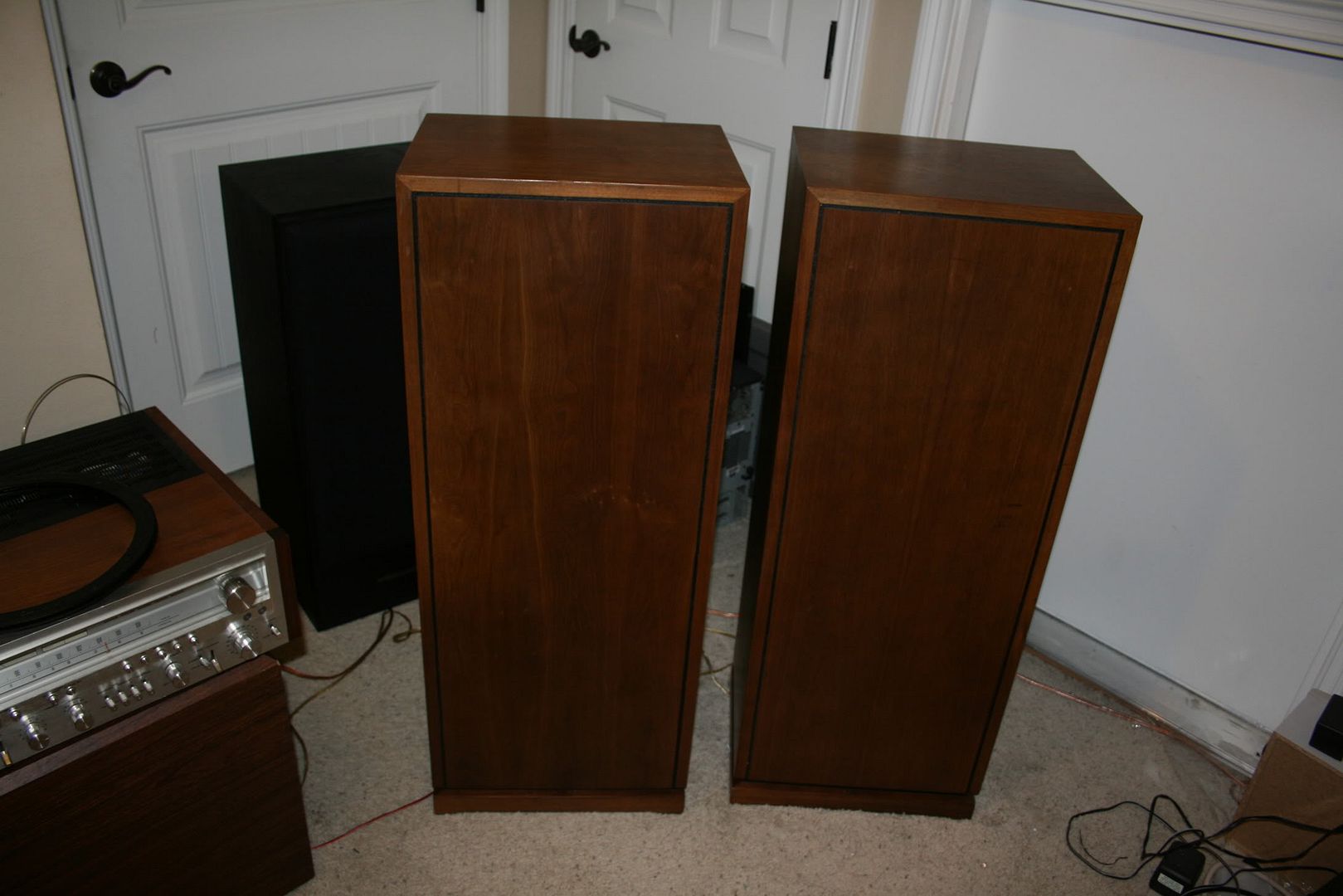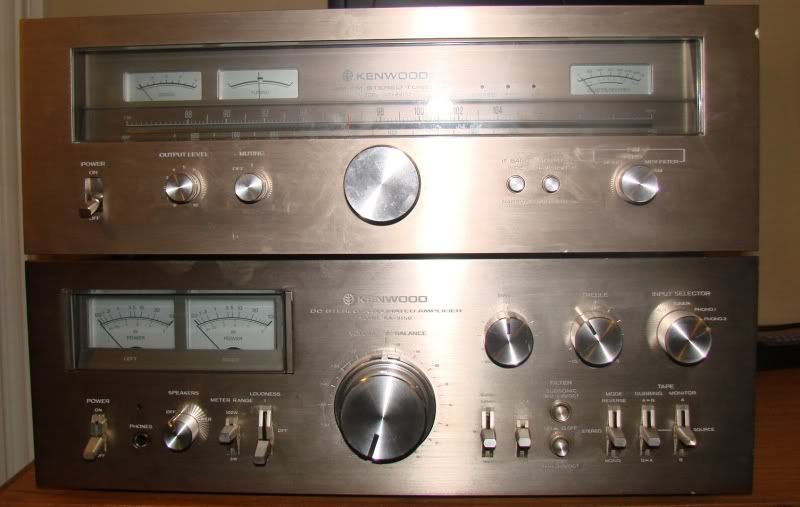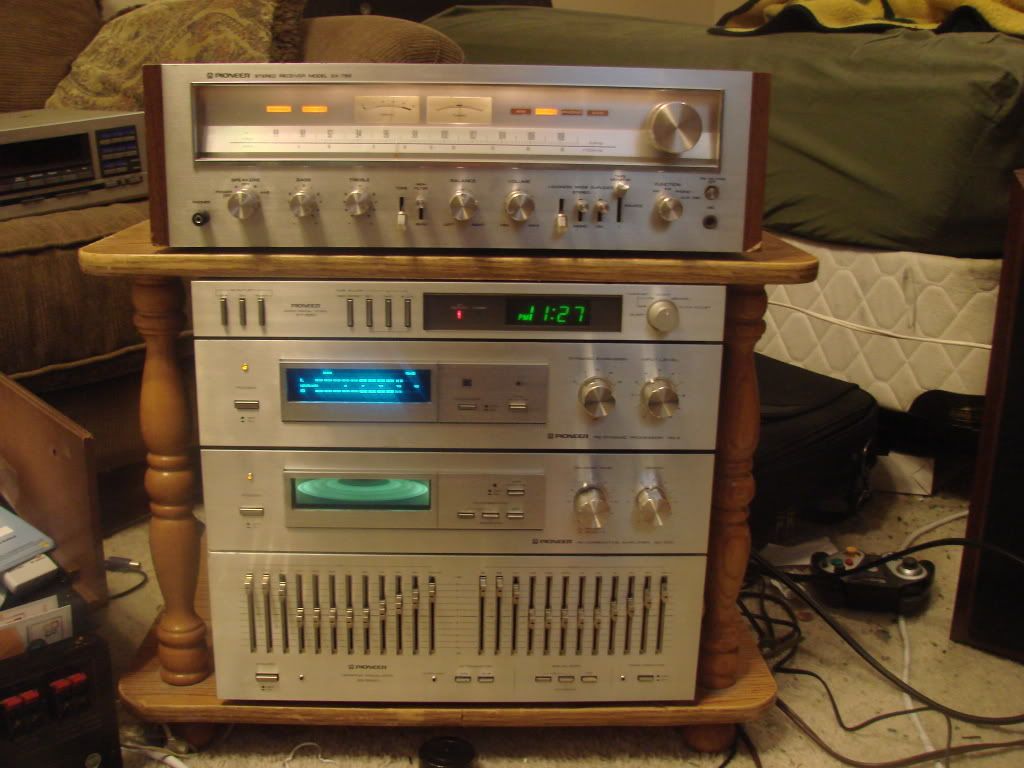 More to come later!
CPU
Graphics
RAM
Hard Drive
Intel Core i7 3610QM
Nvidia GTX 675m
Crucial 32GB DDRIII PC12800 (4 x 8GB)
240GB Mushkin mSATA
Hard Drive
Hard Drive
Optical Drive
OS
64GB SanDisk mSATA
750GB Hitachi 7,200RPM
6x Blu-Ray Writer 8x DVDR/W Super Multi
Windows 7 Pro x64
Monitor
Keyboard
Audio
17.3" Chimei N173HGE-L11 Panel
Steelseries LED Backlit
DynaAudio Speakers
View all
hide details
CPU
Graphics
RAM
Hard Drive
Intel Core i7 3610QM
Nvidia GTX 675m
Crucial 32GB DDRIII PC12800 (4 x 8GB)
240GB Mushkin mSATA
Hard Drive
Hard Drive
Optical Drive
OS
64GB SanDisk mSATA
750GB Hitachi 7,200RPM
6x Blu-Ray Writer 8x DVDR/W Super Multi
Windows 7 Pro x64
Monitor
Keyboard
Audio
17.3" Chimei N173HGE-L11 Panel
Steelseries LED Backlit
DynaAudio Speakers
View all
hide details