hi all, comparing my recently built rig to an anandtech test rig. to me it seems like every component i have is superior to that in the test, yet my frames are lower. what gives? any ideas?
anandtech test rig:
CPU: Intel Core i7-920 @ 3.33GHz
Motherboard: Asus Rampage II Extreme
Chipset Drivers: Intel 9.1.1.1015 (Intel)
Hard Disk: OCZ Summit (120GB)
Memory: Patriot Viper DDR3-1333 3 x 2GB (7-7-7-20)
EVGA GeForce GTX 460 1GB FTW
Video Drivers: NVIDIA ForceWare 260.89
OS: Windows 7 Ultimate 64-bit
my rig:
i5-2500k @ 48 * 102 = 4896
asus p8p67 pro
crysis on ssd
gskill ripjaw mem
evga geforce gtx 460 1gb ssc+
win7 64-bit enterprise
my card:
ssc card oem: core/shader/mem 850/1700/3900
ftw: 850/1700/4000 (comparison)
my oc: 910/1820/4010
regarding differences, i don't think it's due to memory bandwidth or latency per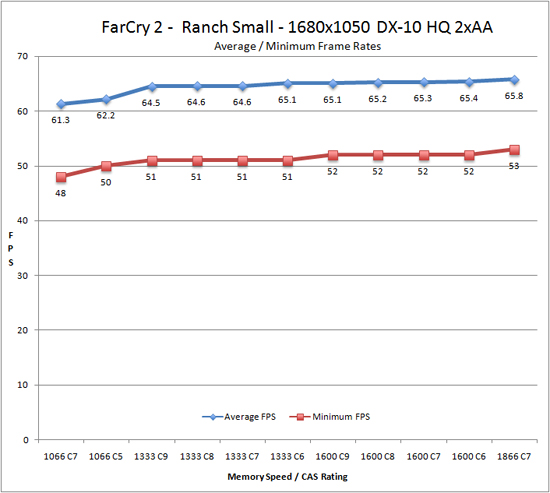 nor cpu differences per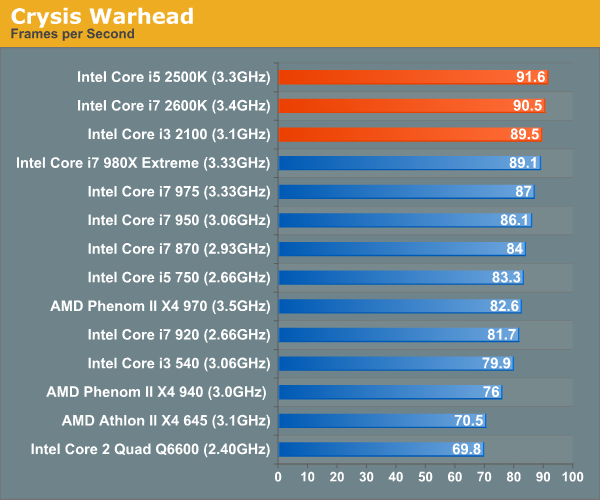 here is the test rig with the ftw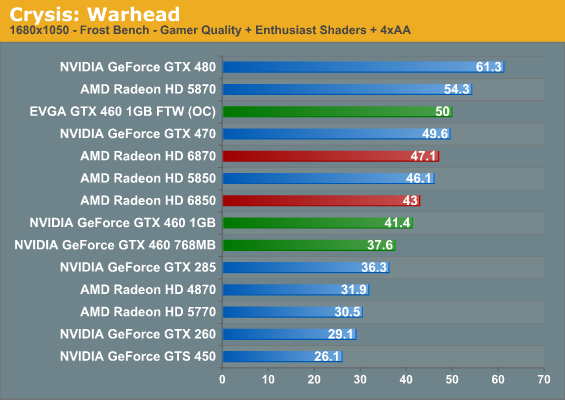 now my computer seems to be superior as far as i can tell in all aspects, with more clock and bandwidth of that rig. yet that rig seems to handily beat my results. thoughts?