Quote:
Originally Posted by
Sohryu76;12659816
The original DVD is only 5 gigs... the 1 gig would have fit... so it wasn't simply ready for the disc to go gold.
I have played the game in high detail with both versions of regular textures and high def textures...
Its noticable. Its really nice. I wish I had taken more screen shots before i installed the HD ones...
i posted them in another thread, but here: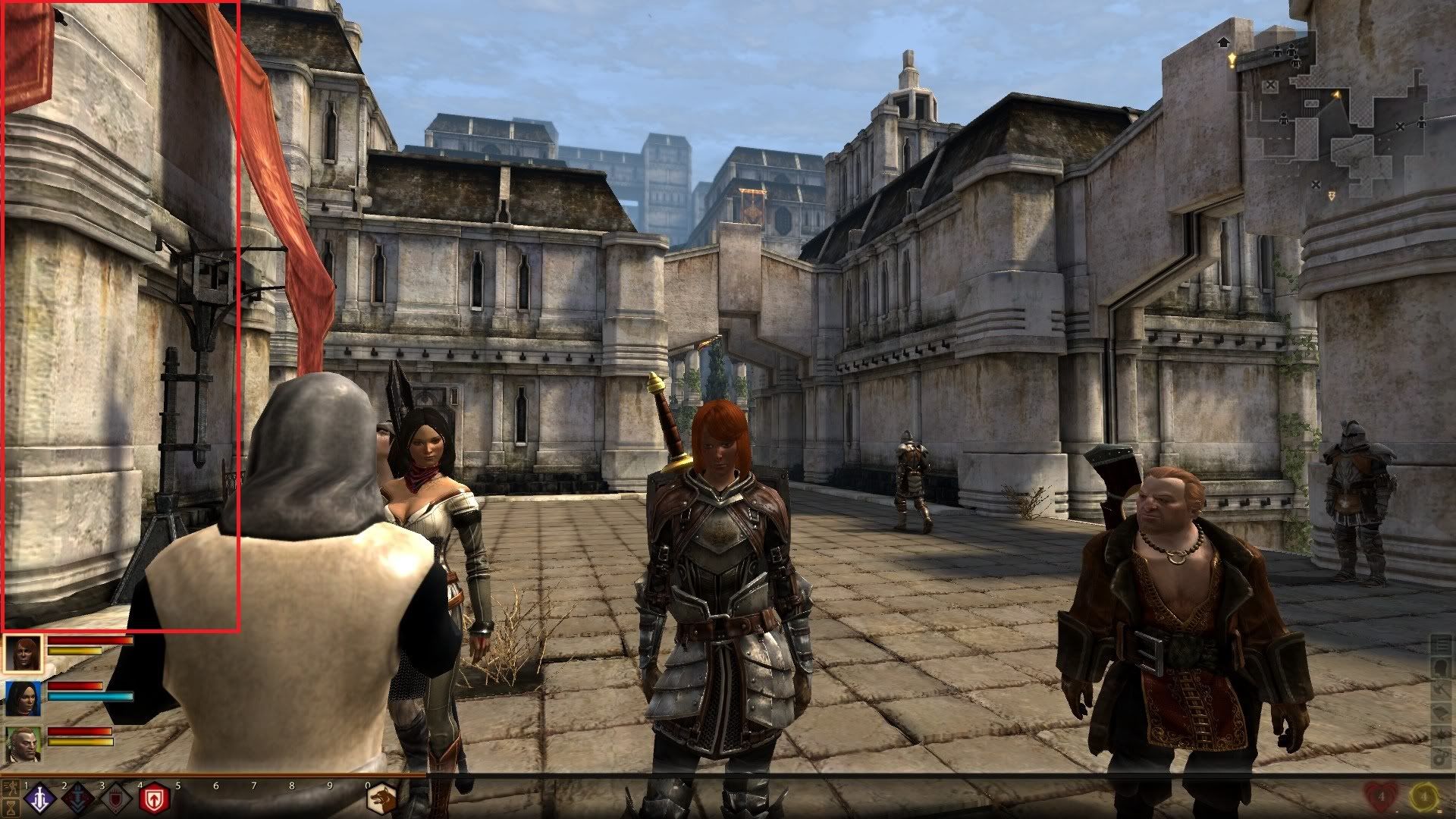 Well in that case it doesn't make any sense. The only thing i could possibly think of is that they hadn't finished converting the DX9 textures to BC6 & BC7 DX11. Might be why they say "Most of the benefits from the Hi-resolution textures will only be seen if you are able to run the game in DirectX 11. "
edit:
I think that may be the case, because looking at some other shots it's apparant that the textures are better at reflecting light, which means they are DX11 textures.
Notice DX9, the woman is glowing unnaturally.
DX9
DX11
DX9
DX10
DX11
Edited by pale_neon - 3/8/11 at 3:53pm
CPU
Motherboard
Graphics
RAM
Q9550
GIGABYTE GA-EP45-UD3R
eVGA GTX 560 Ti
4GB Patriot Viper II DDR2 1066 5-5-5-15 2.1V
Hard Drive
Optical Drive
OS
Monitor
Western Digital Caviar Black 2TB 64MB 7200 RPM
Lite-On 22X DVD+/-RW
XP Pro, Windows 7 Ultimate, Ubuntu Lucid Lynx
Samsung UN46B8000 240Hz LED
Keyboard
Power
Case
Mouse
Microsoft Natural Elite
PC Power & Cooling 750W Silencer
Antec Nine Hundred
Logitech G9
Mouse Pad
Razer Mantis Speed
View all
hide details
CPU
Motherboard
Graphics
RAM
Q9550
GIGABYTE GA-EP45-UD3R
eVGA GTX 560 Ti
4GB Patriot Viper II DDR2 1066 5-5-5-15 2.1V
Hard Drive
Optical Drive
OS
Monitor
Western Digital Caviar Black 2TB 64MB 7200 RPM
Lite-On 22X DVD+/-RW
XP Pro, Windows 7 Ultimate, Ubuntu Lucid Lynx
Samsung UN46B8000 240Hz LED
Keyboard
Power
Case
Mouse
Microsoft Natural Elite
PC Power & Cooling 750W Silencer
Antec Nine Hundred
Logitech G9
Mouse Pad
Razer Mantis Speed
View all
hide details