I was planning out my new WC loop, and measuring for some case mods, and decided to try something with my H70's CPU block/pump mount.
I ditched the plastic back plate, mounting screws and spacers for the H70, and installed the backplate and hardware that came with my EK Supreme HF.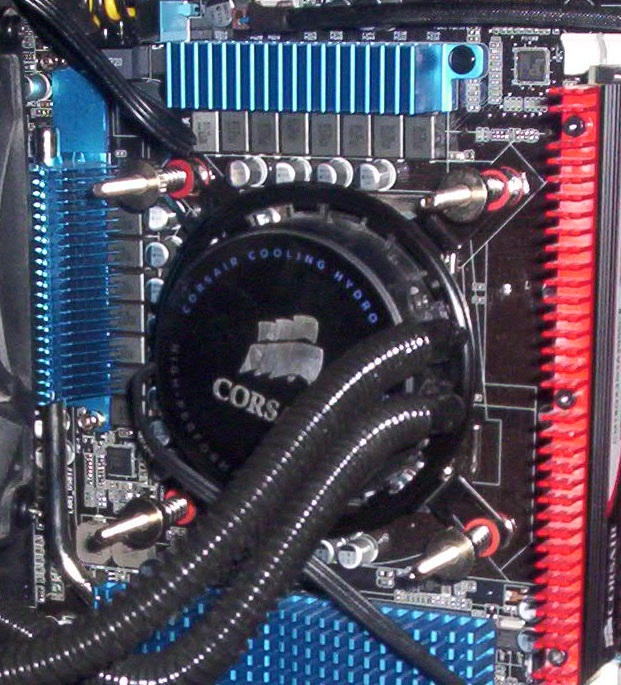 It dropped my idle temp by 2ºC, lol.
It holds the H70 block much tighter against the CPU than the stock hardware could ever hope to.
I'll be converting my system to custom water cooling this week. I need to do some case mods, etc..
I started a work log for it here.
http://www.overclock.net/case-mod-work-logs/959299-my-first-real-water-cooling-build.html
CPU
Motherboard
Graphics
RAM
Phenom x4 9650
Cheap MSI board
EVGA GTX580 SC
Junk PC-800 DDR2
Hard Drive
Optical Drive
Cooling
OS
WD Blue
Generic DVD
Cuplex Kryos HF CPU block, Swiftech MCW82 GPU b...
Windows 7 Home Premium
Power
Case
Antec True Power 650W
>10 year old Antec something or other.
View all
hide details
CPU
Motherboard
Graphics
RAM
Phenom x4 9650
Cheap MSI board
EVGA GTX580 SC
Junk PC-800 DDR2
Hard Drive
Optical Drive
Cooling
OS
WD Blue
Generic DVD
Cuplex Kryos HF CPU block, Swiftech MCW82 GPU b...
Windows 7 Home Premium
Power
Case
Antec True Power 650W
>10 year old Antec something or other.
View all
hide details