Hello, first post


So tonight was my first attempt at overclocking, in this case, my 1055T. I've been watching videos and reading articles for around a while now and seen guys getting it to 4ghz, but I decided since this was my first time I'd go for 3.5ghz.

No no.

As soon as I set my bus to anything above 225, my comp restarts and hits me with the 'Overclocking has failed!' rubbish.
I originally set my bus to 250 and my NB multiplier to 7x, for a try at 4ghz, but instant failure.

I'm not really disappointed with a gain from 2.8ghz to 3.1ghz, but I was hoping for more. I don't know what the problem is to be honest. Power? Mobo? Ram? No idea.

Speaking of Ram... I've got 1x4gb DDR3 at 1333mhz installed, but I think it might be in the wrong slot. I was checking my Ram speeds in the BIOS and the max it would let me select was 800mhz!? CPU-Z also says it's currently running at 600.

I have a 580w power supply, and an aftermarket cooler. Nothing mega fancy but twice the size of a stock cooler.

I also tried changing my RAM timings to 9-9-9-27-36 at 667Mhz, but no joy at all.

Here are the tutorial videos I watched. None of them said to change any voltage.


Any help would be gladly appreciated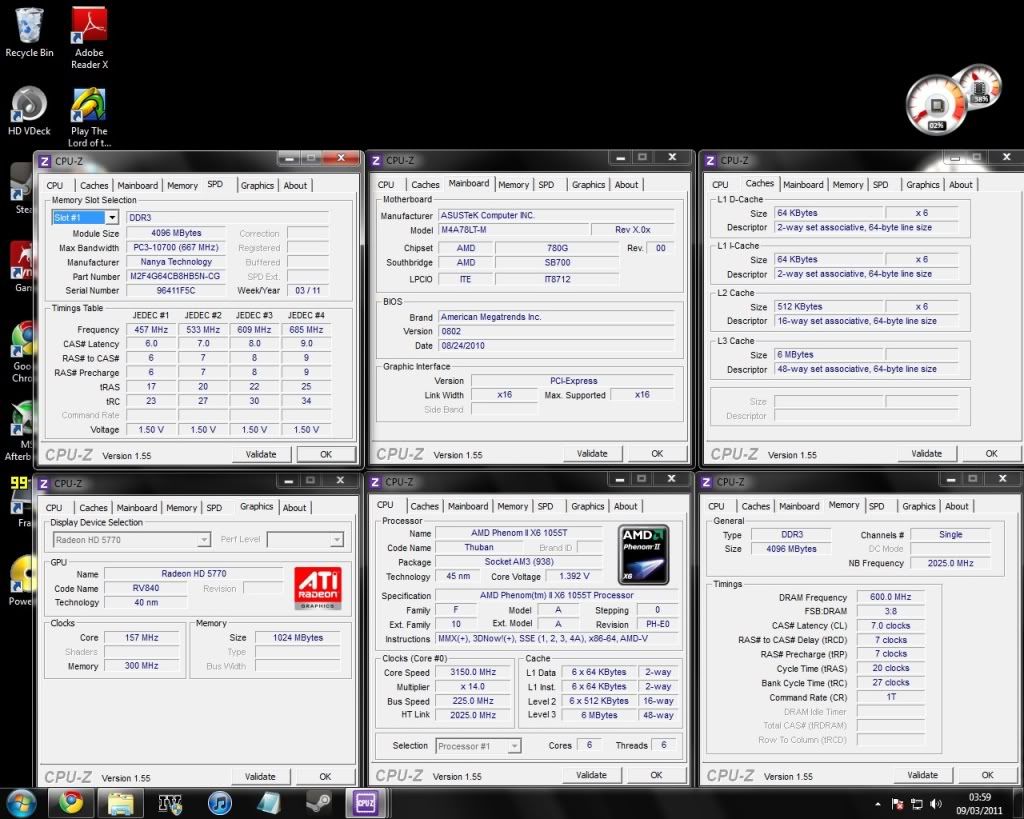 Edited by roflcopter92 - 3/9/11 at 12:04pm