Refocusing my Mod, I'm finding different solutions here and there, to do this and that.
Next on the chopping block is the display it self in this;
Now I found a similar design just alot older =)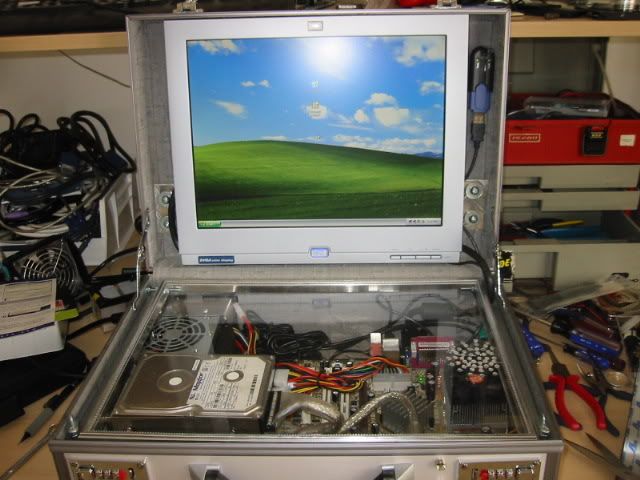 My understandings thus far are, heat is created at the power supply portion of the Board, There should be an inverter or something similar at the bottom/backside of the inner housing, and from that a ribbon cable to the LCD control board, and a Powers supply incorporated with the LCD control board or through alternatives means adjacent to it.

Now general Questions:
Now from my understanding , it should be able to theoretically just take a direct line from my PSU, since it only draws I believe 30W or so?
Just been having a tough time finding specific info on LED or other "modern displays". On what Voltage they run on, , The ribbon to LCD control board feel like it should be long enough but not sure if there is an easy way to extend that.
And again heat management is important, As there likely won't be alot of ventilation on the LCD it self but I plan to move the control board to just in front of the Keyboard where I do plan to install a intake fan somewhere close.
(I'm just thinking out loud above so please correct me)
Edited by Neokolzia - 3/10/11 at 11:19am