When my Asus P7H55 is clocked at 200Bclk, the ram memory bandwidth drops.
Sandra: average memory bandwidth drops to less than 1/2
Maxxmem2: average memory bandwidth drops to 3/4
For Bclk > 200, bandwidth slowly increases starting at the 200Bclk bandwidth amount. But It never again comes close to reaching the 199Bclk bandwith.
Also, notice that memory latency is not adversely affected. Could my motherboard or cpu have switched to single channel mode?
maxxmem2 and cpu-z both show "dual symmetric channel" at 200Bclk.
I dont understand what is happening.
Anyone else experience this on their core i3/i5/i7 systems??
For gaming, is it better to limit my Bclk to 199?
Or is the extra ram bandwidth not really needed (for games)?
Can this be fixed?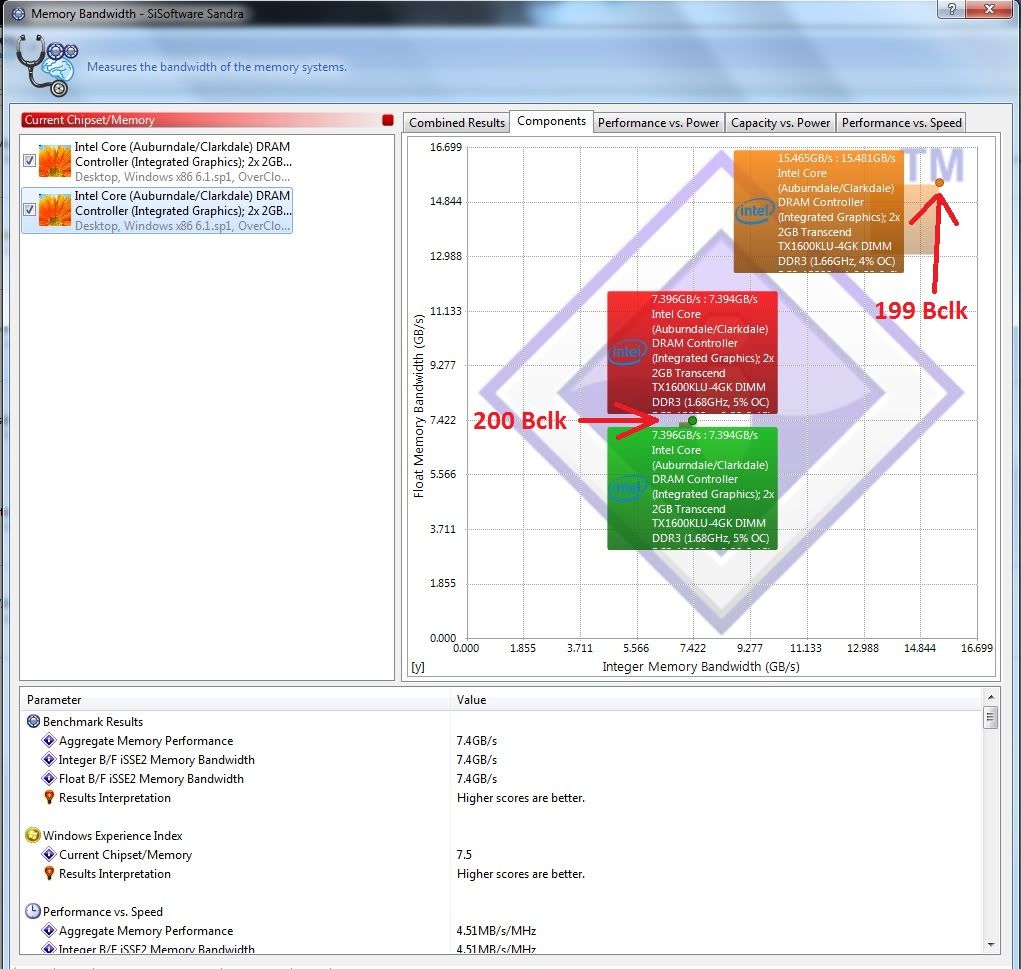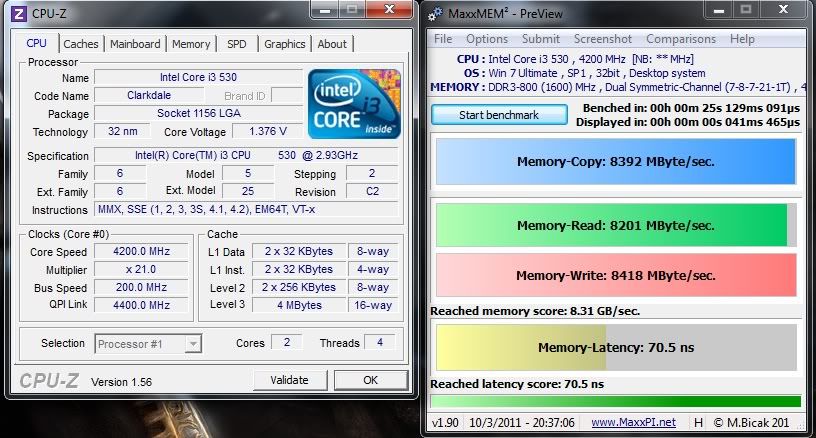 Edited by Partol - 3/11/11 at 3:34am