Hi all,
First time poster as ive read people with similar issues on here but never for the motherboard ive got.
Recently installed a AMD Athlon 64 X2 6000+ Processsor, I have an Asus/Acer EM61SM Motherboard and its not recognising the processor at all.
From what ive read I need to update Bios as my version is 2006, ive been on loads of websites and cant find anything to update with, could anyone help me ?
Information below from CPU-Z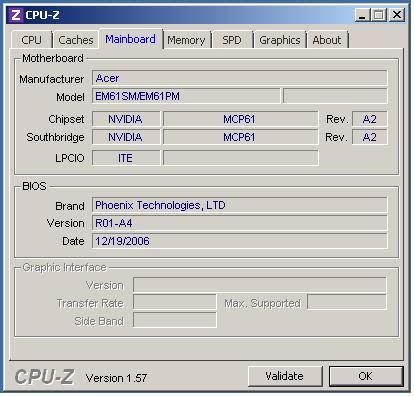 Many Thanks