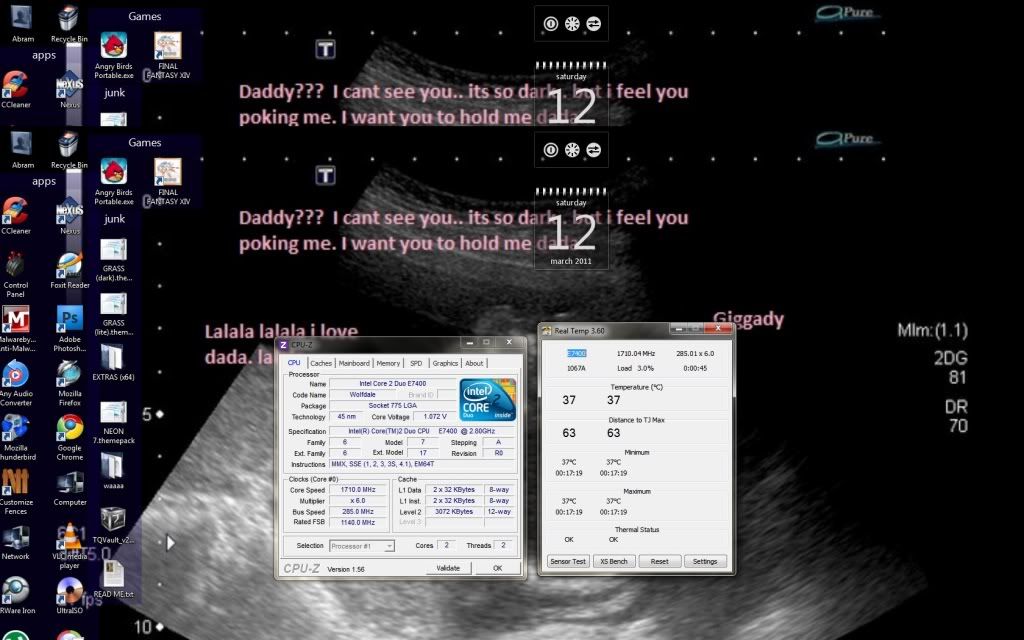 I have a E7400 and a biostar tp45e. I set the bios to auto OC V12
cpuid says my multiplier is only x6.0 it should be x10.5. but i cant find how to change this in bios.
Also cpuid says my corespeed is 1700MHz is that per core? if so then im running at 3.4GHz and 37c.... that seems extremely low for a stock intel fan?!?
I'm sure I'm just missunderstanding something... cause i'm useing auto over clock