[Update]
V2.0 DIY anti-static strap.
Don't want to pay for a anti static strap? and don't feel like keeping a hand on your case during installation? well now you don't have to with the DIY antistatic guide!
Note:
Before you work inside your case, you should always unplug your psu and discharge the capacitor by pressing the power button after your rig is unplugged.
[This is for your own safety, it will prevent you from frying your rig or your self.]
For materials you will need some double sided velcro, a ring terminal, double sided aligator clip, some copper wire and a nut and bolt.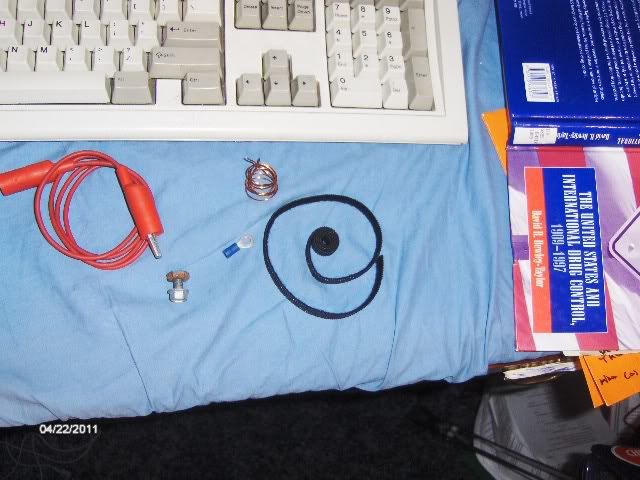 so the first thing you need to put a hole in your velcro and put the bolt through the hole. then put the ring terminal and the bolt and screw the nut on like so...
then put the copper wire into the ring terminal and crimp it so the wire is stuck in there nice and good, clip your aligator clip onto the wire and your all done!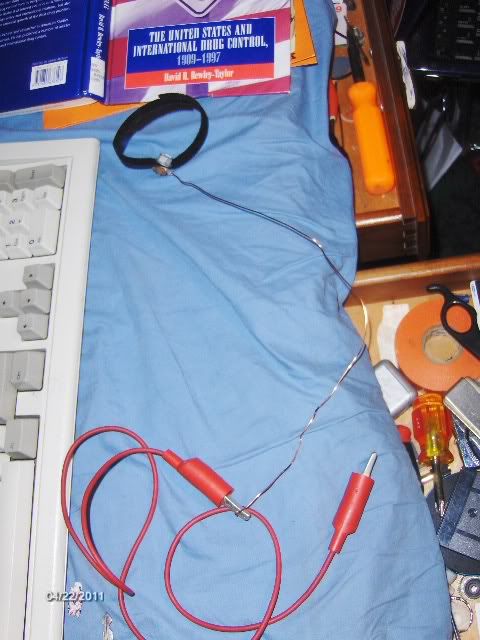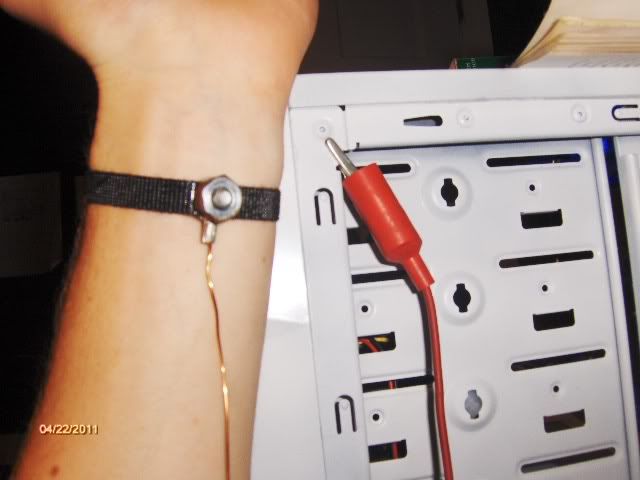 Note:
Some people say that if you attach your static strap to a portion of painted metal it will no longer conduct a charge. It is your decision to believe this or not. But if you feel like playing it safe you can take some sandpaper and sand down an inconspicuous area until the metal shows.
And there you have it a anti static strap. the materials will probably cost you under three dollars at radioshack, if your a DIY kind of person you'll probably have this stuff just lying around like I did. How this helps anyone out there looking to save a few bucks.
[Update]
As some of you notice the only real thing that this strap doesnt have that commercial straps is a resistor. The only benefit of having a resistor....now that I think of it, I can't really think of reason to have one on a strap. But regardless I decided to try to make one on the cheap.
First!
cut open a pencil, and take out the graphite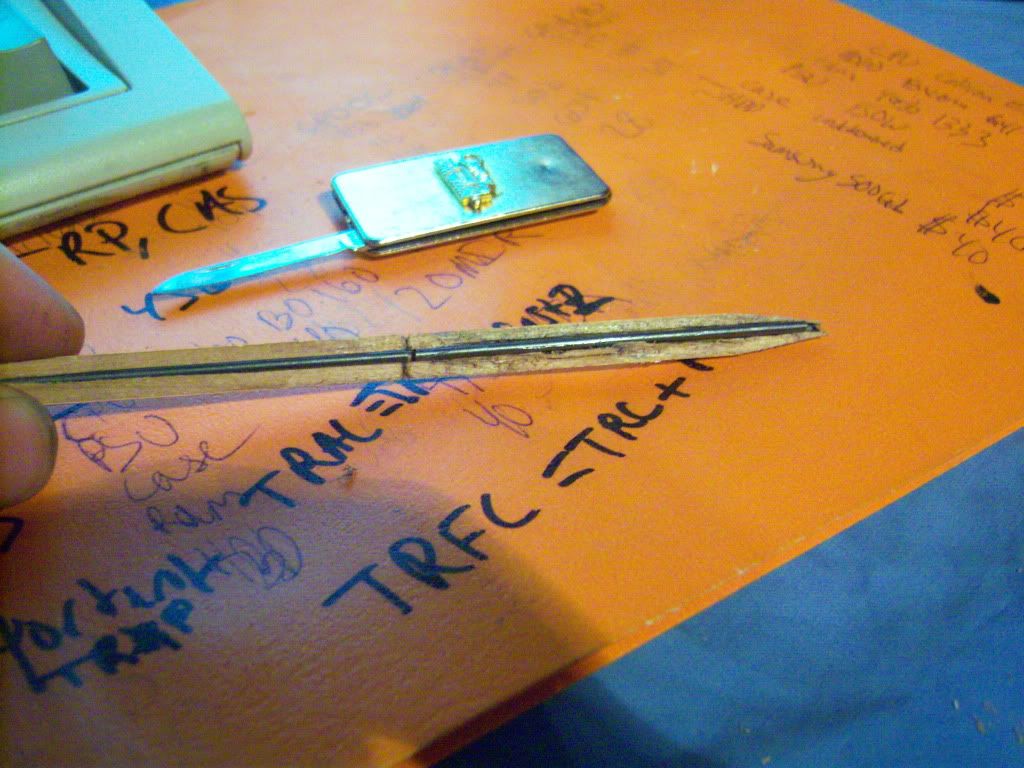 This length of graphite was about 50 ohms
splice it into the copper wire on your strap. I just twisted the copper around and super-glued it
I had this metal sheathing heatshrinky stuff, which I place over the graphite to protect it.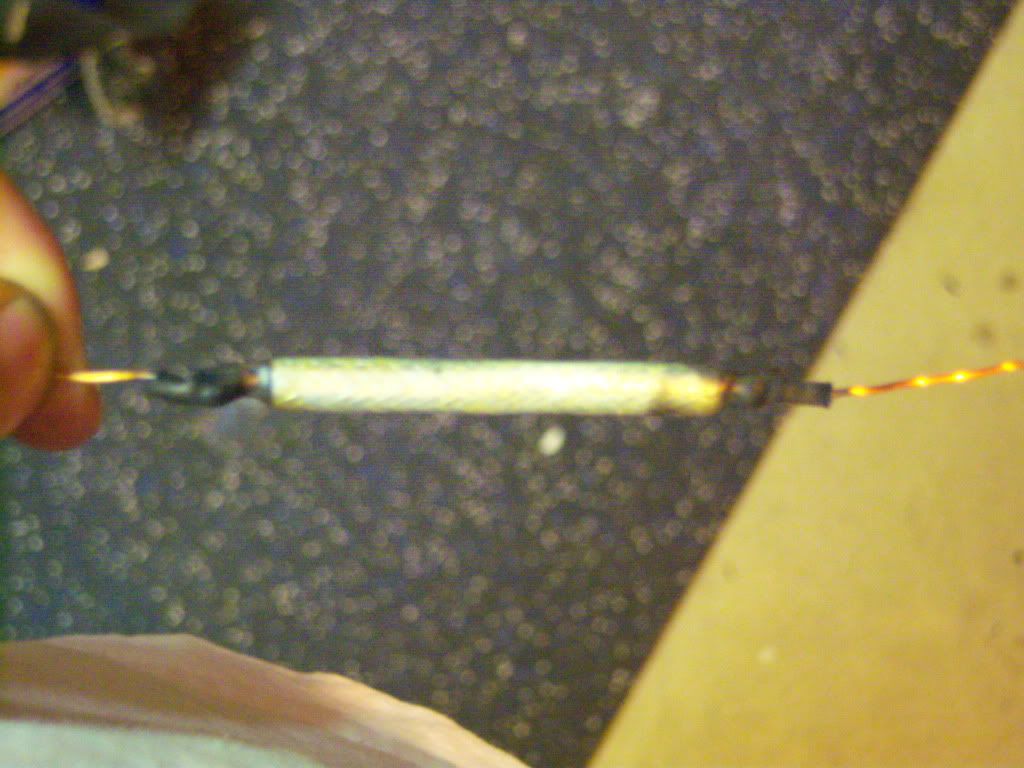 Thats it, pretty simple and dirt cheap.
Edited by (mirror)52-D.S.L. - 5/11/11 at 8:10pm