Quote:
Originally Posted by
daduckman
y'all inspired me to work on mine, so this morning i did the best i could with the limited amount of time i had before work. this case was clearly not designed with cable management in mind but i managed to rerouted some cables and removed the hd cage and moved the hd to where the floppy would be. it still needs some work obviously.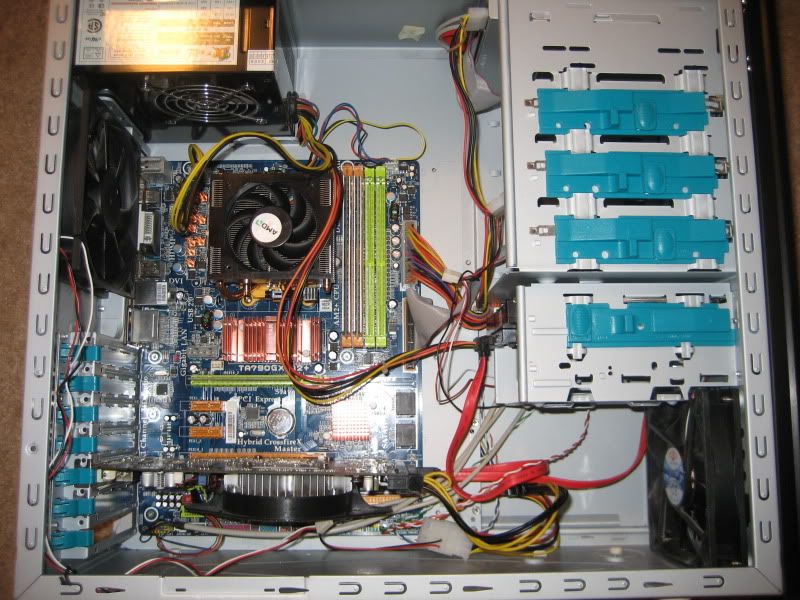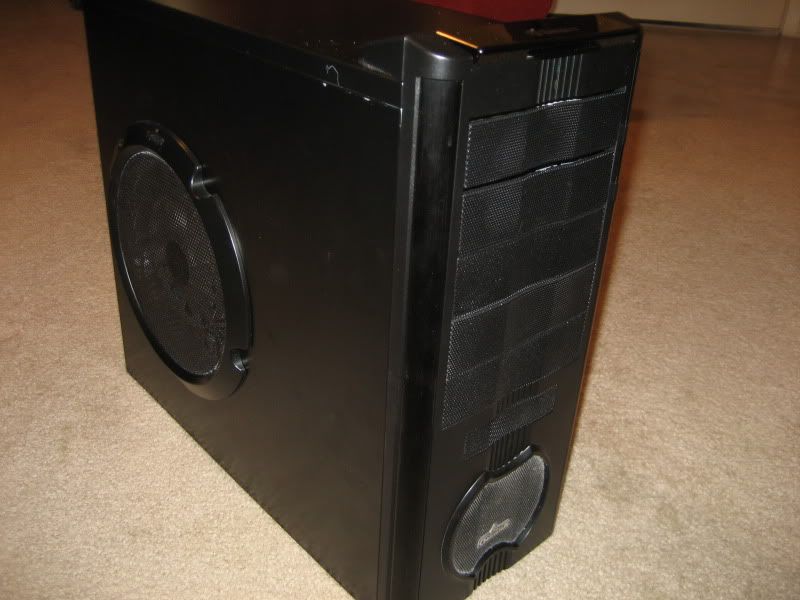 my list of needed improvements:
1. reroute the 4 pin cpu power cable under the motherboard
2. reroute sata power under the mobo
3. buy a sata optical drive
4. buy longer sata cable so i can rerout cable to where it doesnt disrupt airflow
5. sleeve cables
6. zip tie some cables
well i went and cut on the case today and redid the cables. it looks much better imo.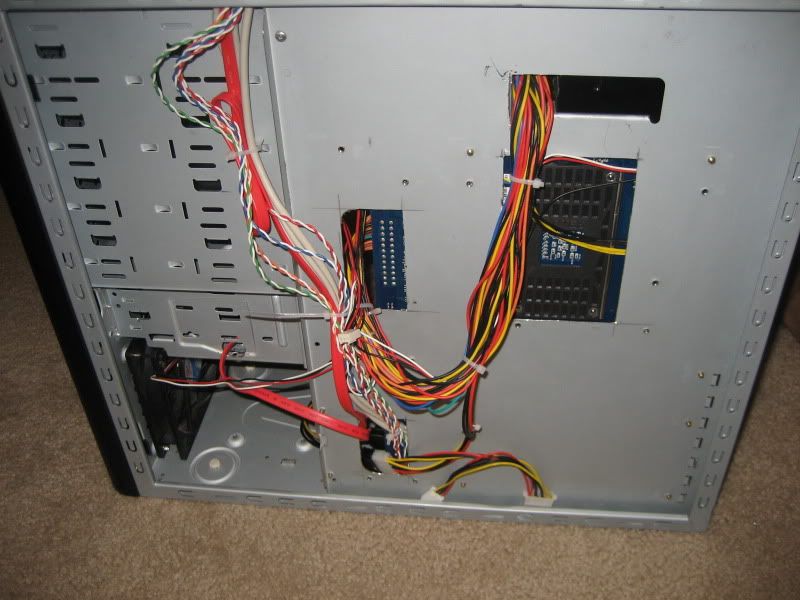 i expanded the hole that the wires go to the back from the psu, i cut two cable management holes in the mobo tray, i cut and access hole for the backplate in the mobo tray and i used the dremel with a sandstone grinder tip to expand a hole in the side of the 3.5" drive cage so i could get the sata cable to the hard drive. i also put some zip ties arout the pata cable to help reduce its profile.
so what does it rate now?