So I'm sure we are all aware of the tragic 8.9 earthquake that devastated the people of Japan.
Not to mention the monstrous Tsunami that ensued moments after, leaving over 4 million without electricity and thousands stranded, homeless, even dead. Truly one of the most catastrophic events to strike Japan since WWII.
This little group (via Facebook) has provided us with a way to help out those in Japan through our donations and on top of it all you get a nice simplistic decal to continue your support and to also spread the word of hope in honor of those that are struggling and also in remembrance of the many that have lost their lives during this tragedy
hit the link below for more details
direct link
the facebook group
Another alternative is to donate directly to the Red Cross by visiting their website:
here
and clicking the donate funds button
or via iTunes.
Spread the word guys and let's Pray and Hope for Japan as they begin this long and treacherous journey to rebuild their lives.
decals in action (I take no credit to the pictures)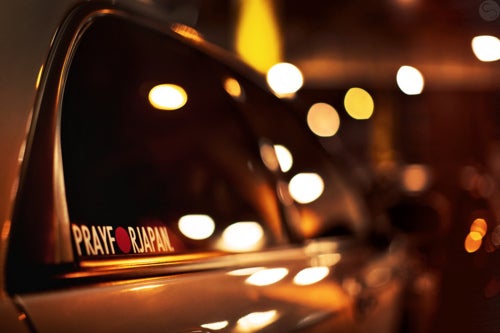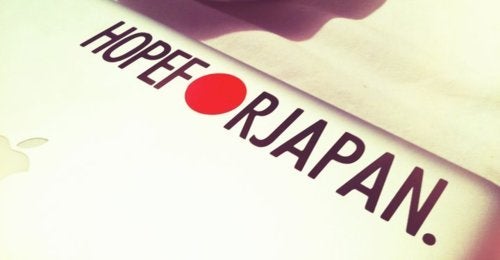 Edited by ohzer0 - 3/15/11 at 7:13pm
CPU
Motherboard
Graphics
RAM
Intel Core™ i7-980X [4.1GHz] 1.32v HT on
Asus Rampage III GENE
EVGA GeForce GTX 570 [875\1750] 1.08v
6GB Corsair Dominator GT 1600MHz [7-7-7-20]
Hard Drive
Hard Drive
Optical Drive
Cooling
160GB Intel X25-M G2
1TB Samsung Spinpoint F3
Plextor PX-716A
Thermalright Venomous X w/ Scythe Gentletyphoon...
OS
Monitor
Keyboard
Power
Windows 7 Ultimate x64
Dell Ultrasharp™ U2410 Rev A04
Ducky DK 9008-BELLB CherryMX Browns OCN Edition!
Corsair HX620W
Case
Mouse
Mouse Pad
Audio
Lian Li PC-K62
Logitech G700
Zowie G-RF
HiFiMAN HE-400
Audio
Audio
Audio
Audio
Audio-Technica ATH-M50
Sennheiser HD-555
Objective 2 + Objective DAC
Asus Xonar DX
Audio
Logitech Z-5500
View all
CPU
Graphics
RAM
Hard Drive
Intel Core 2 Duo P8600 [2.4GHz]
NVIDIA GeForce 9400M + GeForce 9600M GT
8GB
250GB
OS
Monitor
Keyboard
Case
Macintosh OS X Mountain Lion 10.8
15.4" LED
LED backlit
Aluminum Unibody
Mouse
Logitech Anywhere MX
View all
hide details
CPU
Motherboard
Graphics
RAM
Intel Core™ i7-980X [4.1GHz] 1.32v HT on
Asus Rampage III GENE
EVGA GeForce GTX 570 [875\1750] 1.08v
6GB Corsair Dominator GT 1600MHz [7-7-7-20]
Hard Drive
Hard Drive
Optical Drive
Cooling
160GB Intel X25-M G2
1TB Samsung Spinpoint F3
Plextor PX-716A
Thermalright Venomous X w/ Scythe Gentletyphoon...
OS
Monitor
Keyboard
Power
Windows 7 Ultimate x64
Dell Ultrasharp™ U2410 Rev A04
Ducky DK 9008-BELLB CherryMX Browns OCN Edition!
Corsair HX620W
Case
Mouse
Mouse Pad
Audio
Lian Li PC-K62
Logitech G700
Zowie G-RF
HiFiMAN HE-400
Audio
Audio
Audio
Audio
Audio-Technica ATH-M50
Sennheiser HD-555
Objective 2 + Objective DAC
Asus Xonar DX
Audio
Logitech Z-5500
View all
CPU
Graphics
RAM
Hard Drive
Intel Core 2 Duo P8600 [2.4GHz]
NVIDIA GeForce 9400M + GeForce 9600M GT
8GB
250GB
OS
Monitor
Keyboard
Case
Macintosh OS X Mountain Lion 10.8
15.4" LED
LED backlit
Aluminum Unibody
Mouse
Logitech Anywhere MX
View all
hide details