I recommend you
NOT
to upgrade.
I had the 212+ and currently use the D-14. It's very nice, but unless your 212+ is inadequate for your overclocking needs, it's unecessary. There are people in these forums who have hit 4ghz on the amd quadcores with the 212+.
The only advantage out of the box are Noctua's quieter fans compared to the stock coolermasters'.
Also make sure your pc case has enough clearance.
The only reason i made the switch was because i picked up the D-14 used for $40.
Your money will be better spent buying an aftermarket gpu cooler and playing around with video card overclocking.
Accelero TWIN TURBO Pro
pic of my 212+ side-by-side with the mounted D-14.
A few degrees better cooling wasnt worth the hassle to me.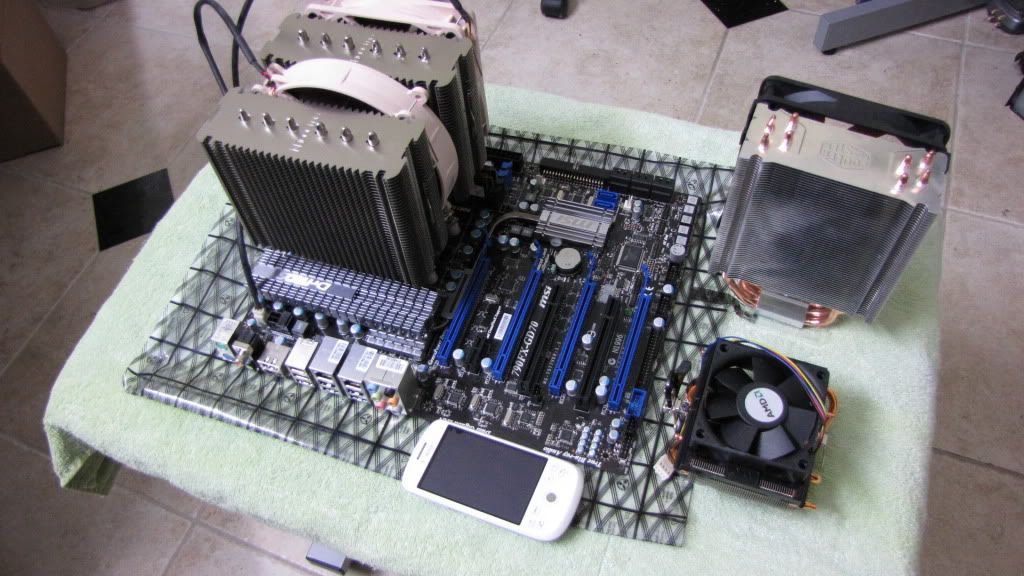 But yes, to answer your question, the Noctua D-14, Silver Arrow, and Proligmatech Armageddon are the top 3 air coolers.
Get with a 212+, you'll be happy.
.
Edited by cozmo5050 - 3/14/11 at 8:02pm