Can you help my to setup my Adata triple kit ?
This is my current ram:
ADATA XPG G Series DIMM Kit 6GB PC3-16000U CL9-9-9-24 (DDR3-2000) (AX3U2000GB2G9-3G)
But I'm not able to boot my system with 2000MHZ:(
Only 1666MHZ works still fine.
Maybe I did some wrong ? Can you see that some setting I have set is wrong ?
Here is my current settings: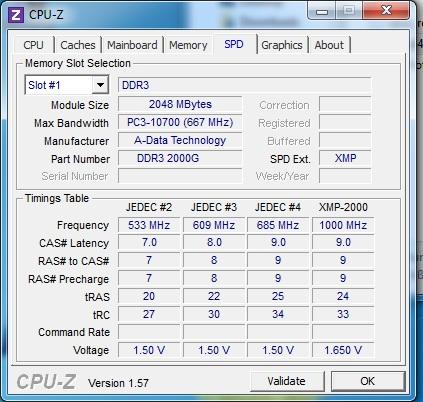 Systeminfo:
Intel Core i7 980X @ 4.8GHZ
6 x 2 GB ADATA XPG 2000MHZ
1TB Hitachi 7200rpm SATA
ASUS P6T7 WS SC
Win 7 X64
2 x 6990 Radeon
Sorry for bad english this is not my native language
Edited by LookOut - 3/16/11 at 3:46am