Hello all this would be your friendly forum surfer .nikon, who also enjoys a little overclocking on the side. Today's mission: overclocking the 5670 that I had just gotten in the mail.
First things first, stock clocks on this thing are not all that bad, 775 gpu and 800mem.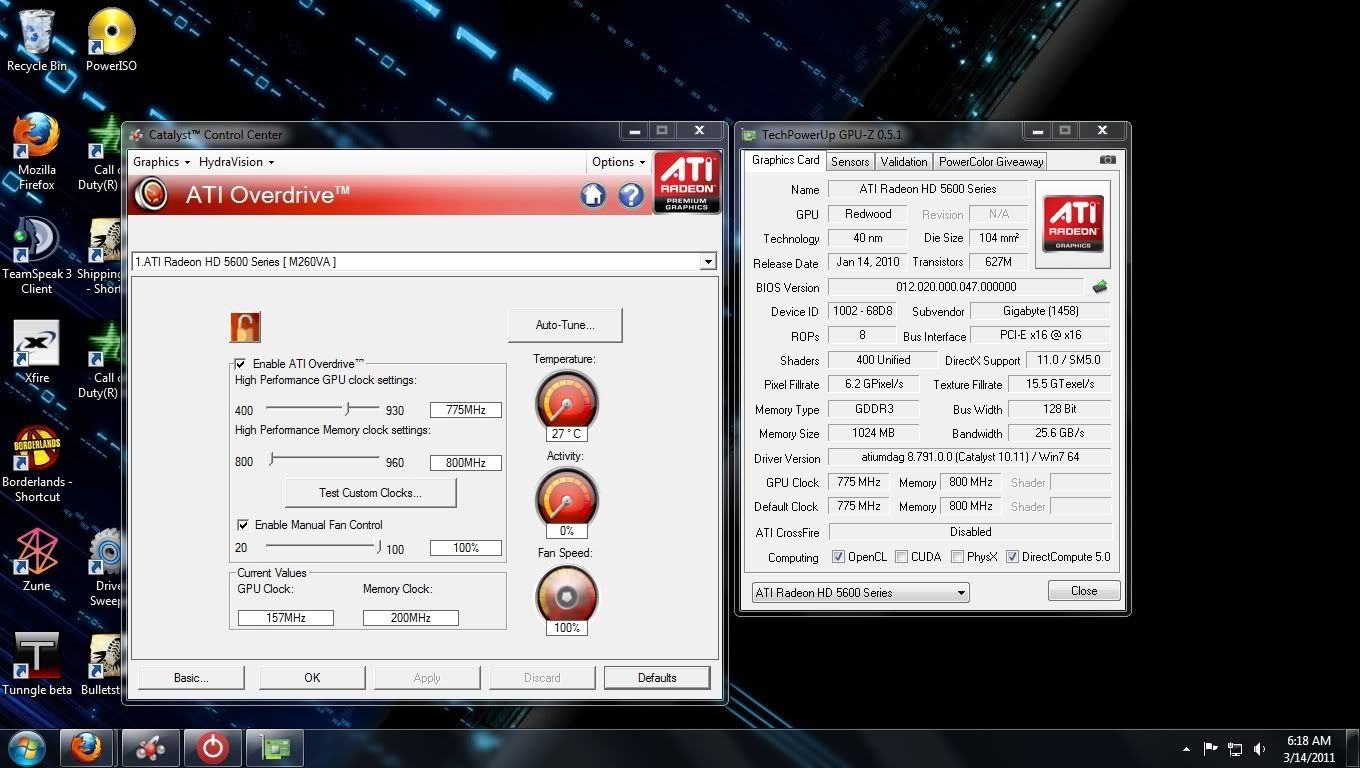 This is how it performed in the GpuTool stability test.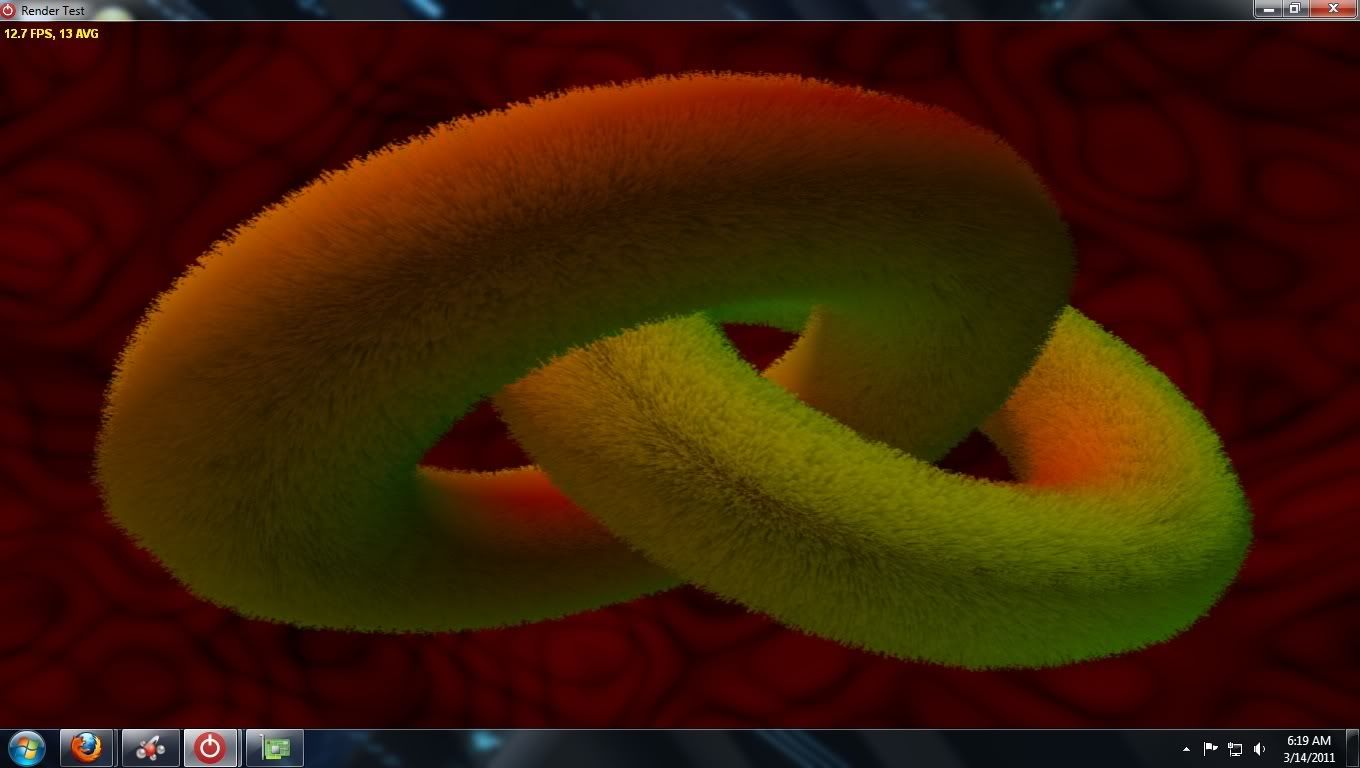 Started overclocking the little guy, put the fan at 100% like I always(I honestly don't mind the sound of my fans) then jumped the little guy but 100Mhz on both mem and gpu.
Now I will admit there wasn't an amazing increase on GpuTool but still a little better none the less.
Ok kept overclocking the little card for a while, got to CCC's limits and the one problem I get is the card stays very cool, the mem stays cool but, the video driver will crash and then start again while in game. I got the card to 930/960 but I can't seem to figure out why the driver crashes like that I've yet to do any volt mods or even a pencil mod.
I guess this is my question, what do I need to do in order to ensure the driver wont crash all while being able to at the very least leave it clocked at 930/960 on CCC I know there are ways around CCC's limits on the overclock but there is no point in attempting a higher Overclock if my driver crashes off and on.
Other than that I will say this card has some bang for the buck. I really enjoy it and I would say for the mid range cards on the market if your looking for features as well its a great choice.
CPU
Motherboard
Graphics
RAM
Pentium-D e6300~3182Ghz
ECS G31T-M7
PowerColor Radeon 6790 [950/1200]
DDR2 OCz 4gb
Hard Drive
Cooling
OS
Monitor
500 GB Internal 500Gb External both Seagates
bottle of water attached to a mini fan(yeah its...
Win 7 x64
26in 720p vizio
Keyboard
Power
Case
Mouse
Saitek Eclipse <3
Corsair 500w
Windowed case
Lachesis
Mouse Pad
Audio
Its foamy like
ears
View all
CPU
Motherboard
Graphics
RAM
Intel Prescott P4 3.0 H/T
Asrock P4I65G
Ati 2600 pro 512mb AGP
2GB DDR
OS
Win XP
View all
hide details
CPU
Motherboard
Graphics
RAM
Pentium-D e6300~3182Ghz
ECS G31T-M7
PowerColor Radeon 6790 [950/1200]
DDR2 OCz 4gb
Hard Drive
Cooling
OS
Monitor
500 GB Internal 500Gb External both Seagates
bottle of water attached to a mini fan(yeah its...
Win 7 x64
26in 720p vizio
Keyboard
Power
Case
Mouse
Saitek Eclipse <3
Corsair 500w
Windowed case
Lachesis
Mouse Pad
Audio
Its foamy like
ears
View all
CPU
Motherboard
Graphics
RAM
Intel Prescott P4 3.0 H/T
Asrock P4I65G
Ati 2600 pro 512mb AGP
2GB DDR
OS
Win XP
View all
hide details