Quote:
Originally Posted by
Stealth Pyros
Double the cores, double the embarrassment
If Bulldozer has a chip for just over ~$200 that's on par with a 2600k, I'll eat my words and go AMD this round. I'm just saying I don't see it happening. Last year for low-budget builds I sold I would build unlockable X2 AMD builds. At this point I feel the i3-2100 is the better route for the price. $100 + $100 motherboard + GTX280 = sick HT/gaming build right there.
Edit: Just thought I'd share this, I was wow'ed. I knew the 2100 is a performer but this is ridiculous and shows what I mean. I chose to check out SC2 because it's pretty taxing on the CPU. GTX280 used here by the way.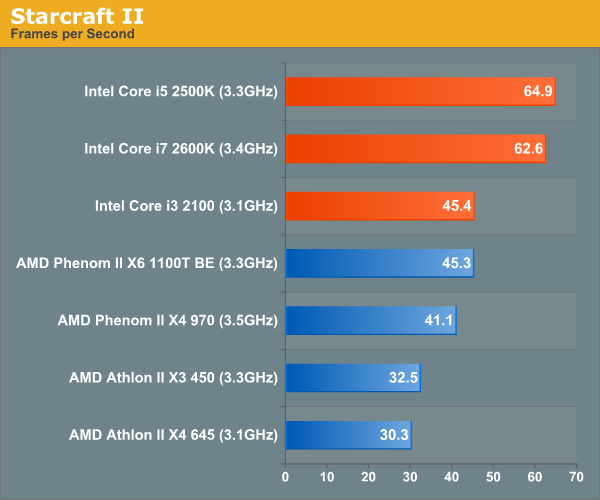 You are such a fanboy, comparing current-gen to last-gen?
And this is coming from a guy who has both platforms.
CPU
Graphics
RAM
Hard Drive
2.26GHz Intel Core 2 Duo
Nvidia GeForce 9400M
2 GB 1067 MHz DDR3
160 GB 5400rpm
OS
Monitor
Mac OSX 10.6
13.3" 1,280 × 800
View all
hide details
CPU
Graphics
RAM
Hard Drive
2.26GHz Intel Core 2 Duo
Nvidia GeForce 9400M
2 GB 1067 MHz DDR3
160 GB 5400rpm
OS
Monitor
Mac OSX 10.6
13.3" 1,280 × 800
View all
hide details