So before I put my loop together I decided to take apart my 5870 block- since I bought it used.
I see this. Is this normal or should I clean it? It looks like a white film of some sort.. If I should clean it, whats the best way to clean a nickle plated block??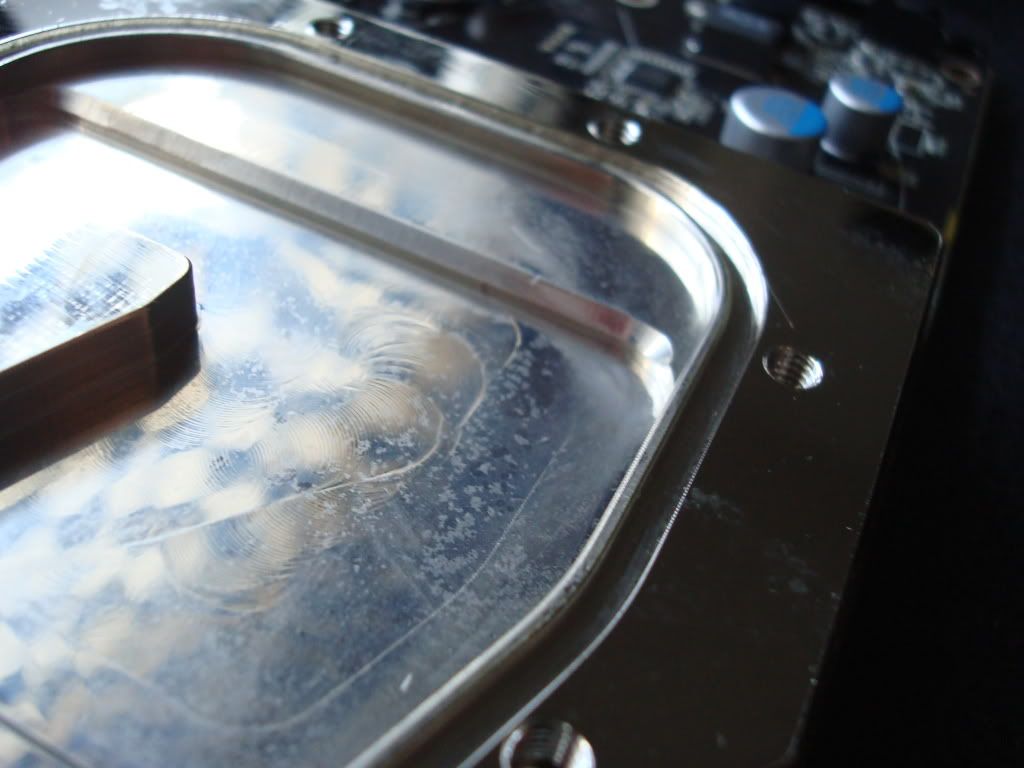 Update:
Decided to just wipe a small bit to see if it comes off. Heres what the difference is. Im guessing to clean it?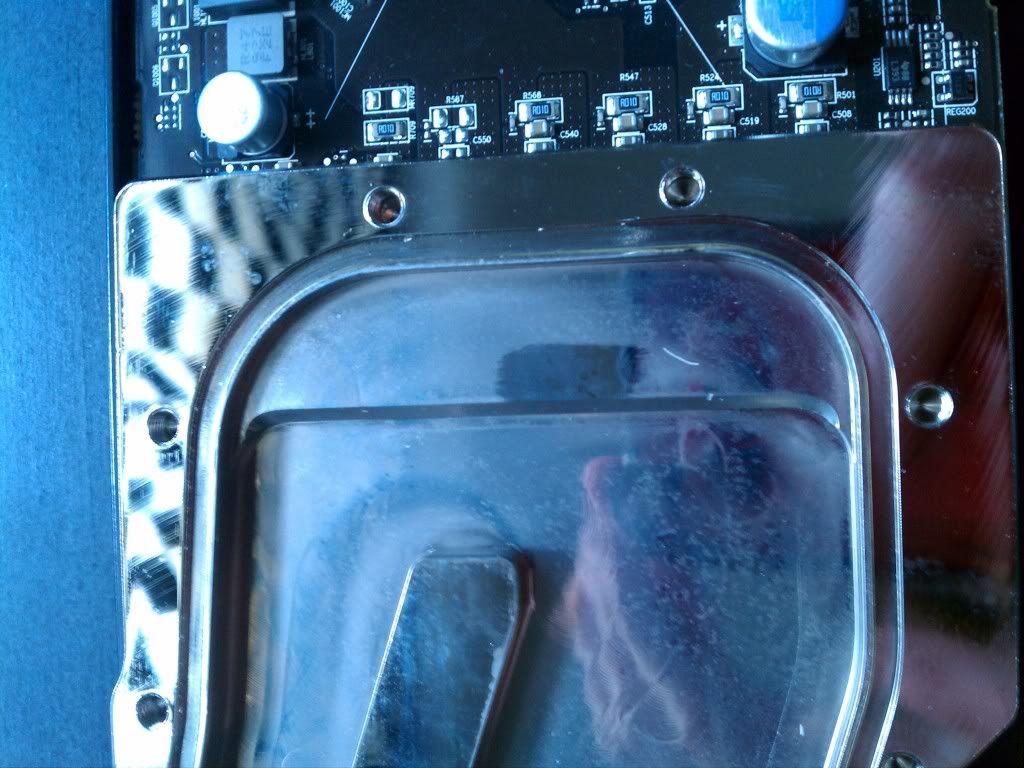 Edited by tlxxxsracer - 3/17/11 at 2:22pm