Bought my sig rig the Mx17 from a guy on craigslist for a un beatable price.
System runs great but in sli hybrid or not playing blackops & or other games with decent performance is failing. I do get like 25-35 frames steady sometimes.. but then other times for no reason drop to 10-15 for no reason. Overall playing online is just wayy to jumpy..
Better cpu? GPu? Oc?
What possible steps can help me get better performance.
Nvidia control
EXAMPLE
Black ops settings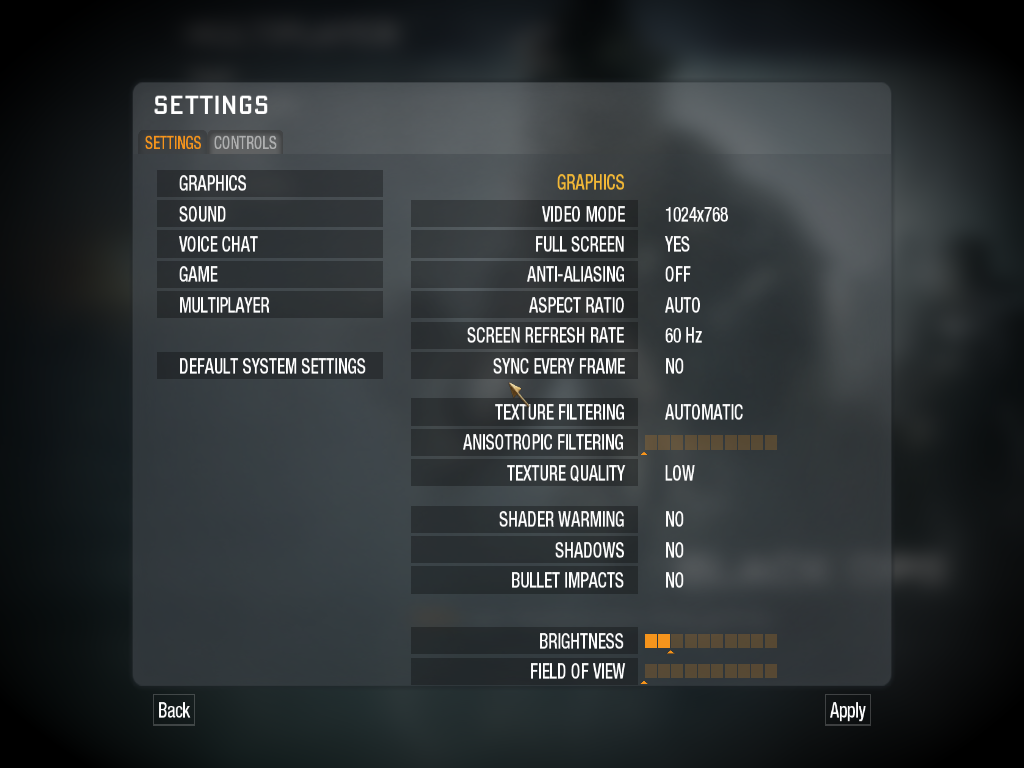 Its not just black ops.. remember.. Not getting very good performance.. Or is this normal with mx17?
Better cpu? GPu? Oc?
Edited by Gamerface - 3/17/11 at 4:54pm
CPU
Motherboard
Graphics
RAM
Core™ i7-950
Asus Rampage -micro atx-
Zotac gtx 580 3gb
8gb ddr3
Hard Drive
OS
Monitor
Power
320gb & 1tb.
Win 7 64bit
30" U3011
1000w
Mouse
Mouse Pad
steelseries
steelseries
View all
hide details
CPU
Motherboard
Graphics
RAM
Core™ i7-950
Asus Rampage -micro atx-
Zotac gtx 580 3gb
8gb ddr3
Hard Drive
OS
Monitor
Power
320gb & 1tb.
Win 7 64bit
30" U3011
1000w
Mouse
Mouse Pad
steelseries
steelseries
View all
hide details