Quote:
Originally Posted by
Merzki;13129722
Here's mine running at 4.8ghz with Hyper threading
Air Cooler: Noctua nh-d14
Running prime95: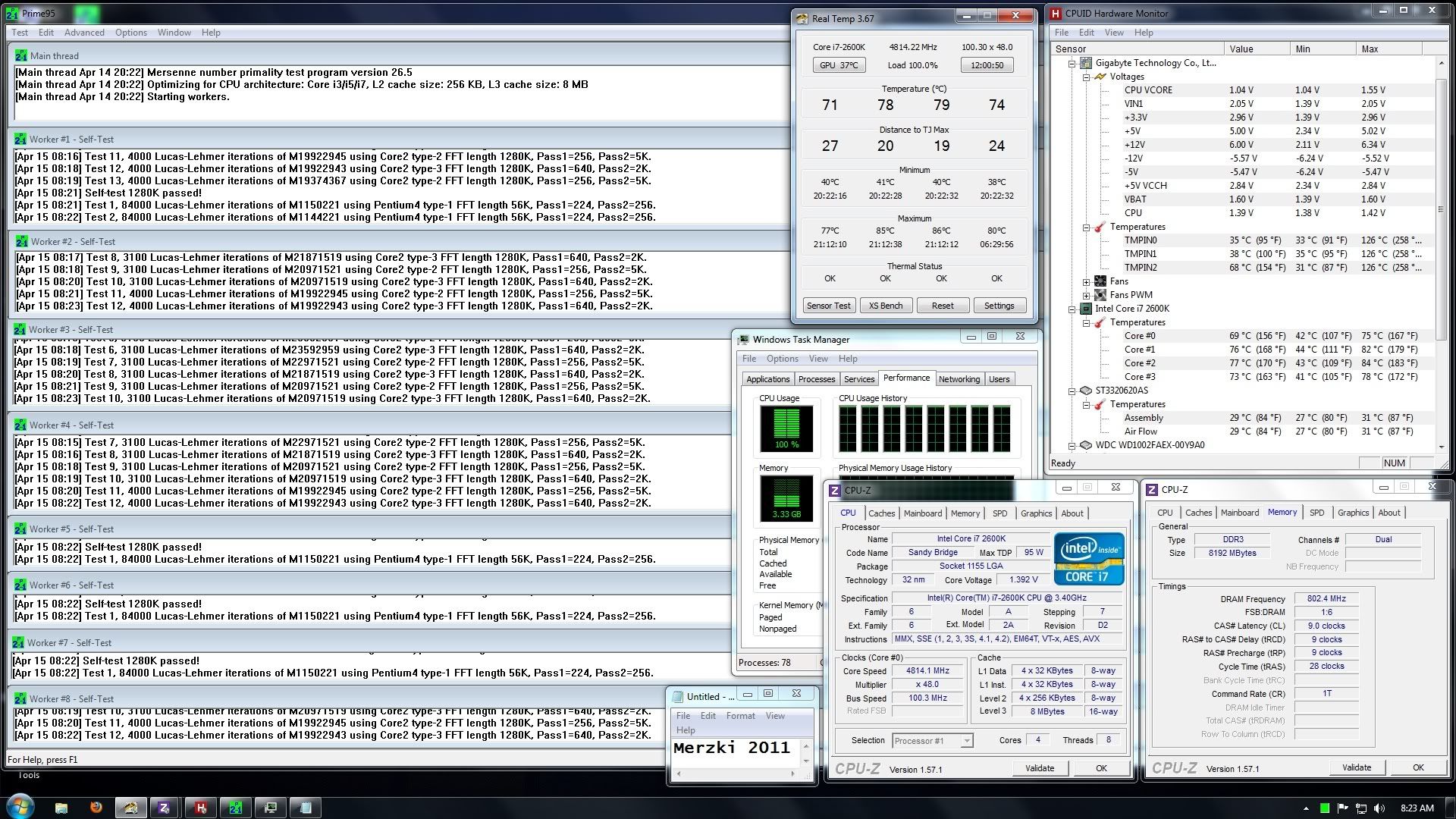 Thanks!
Welcome to OCN, very nice overclock. Added
EDIT: Mezki is it me or does those temps look quite high for a dh14, I know your on 2600k with HT on which increase the temps quite a bit but I was just wondering what TIM are you using and have you tried reaseating also are you running a push/pull config?
On the other note, going to watercooling will definitely help those temps.
Edited by munaim1 - 4/14/11 at 8:17pm