I recently found
this thread
and was completely blown away by ProStock's work.
In effort to keep thread revival at a minimum (as I think its preferred not to revive threads?) I created this new one asking assistance in doing exactly what is depicted in those pictures.
For comparison, here is normal RV01 internals:
Here is the mod ProStock did to his RV01: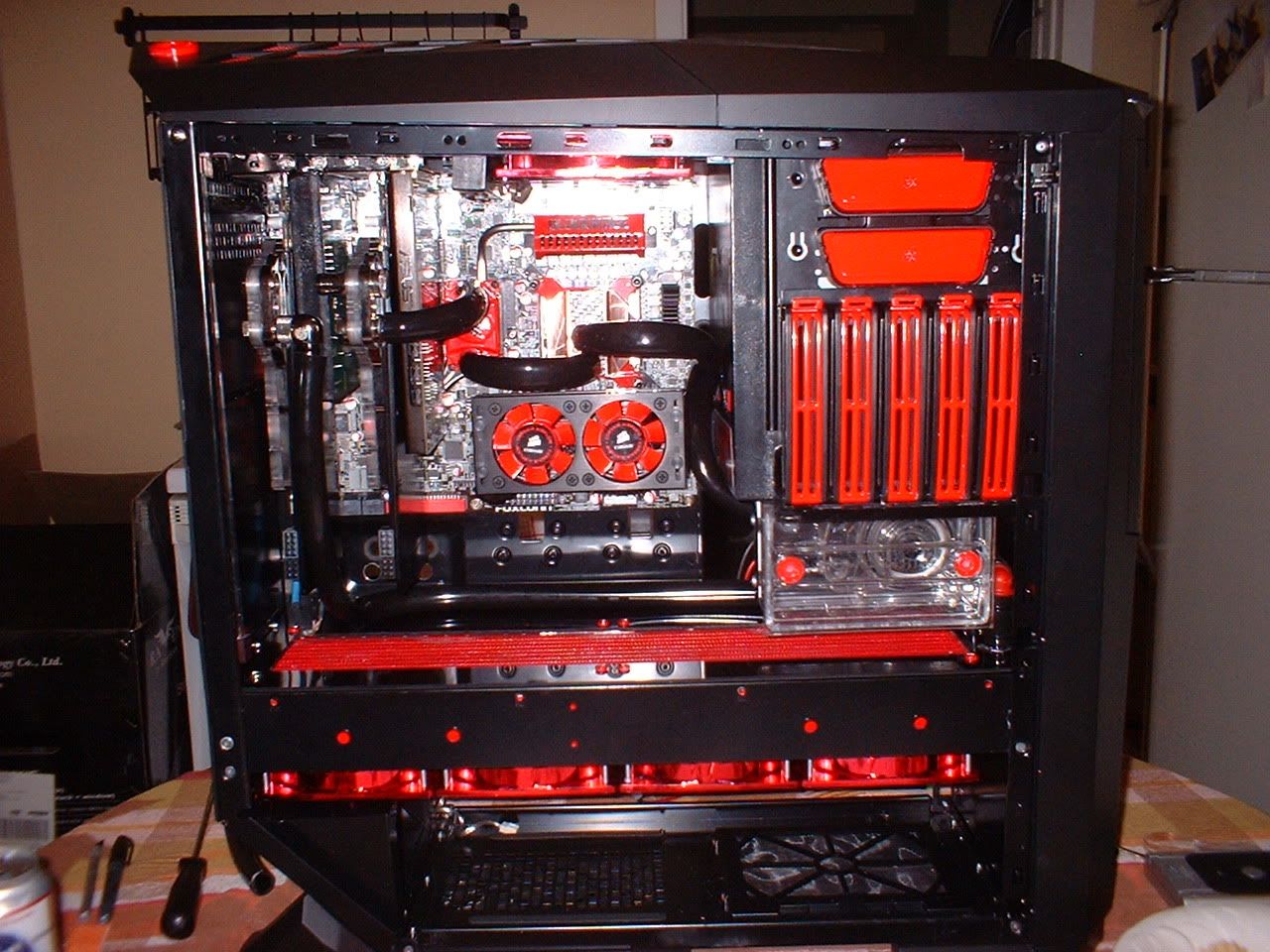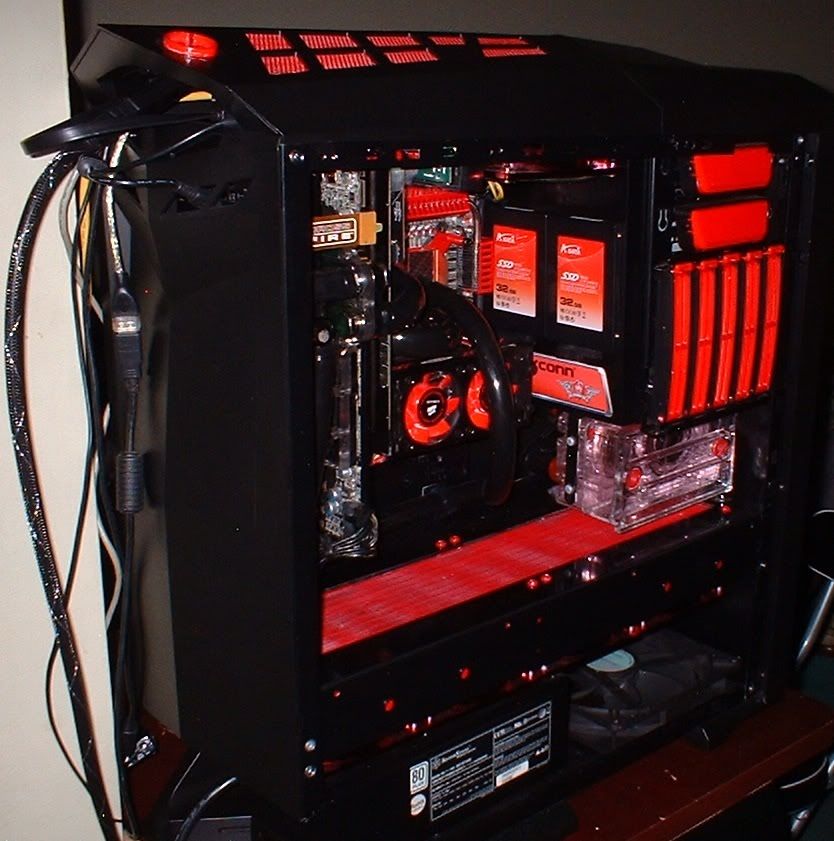 Amazingly impressive craftsmanship/engineering, and extremely clean. Now he did several mods with this case from what I can tell, he widened the window, added some extra vent inserts, some LED mods, etc.. All I'm really interested in (at this point) is how he was able to insert a radiator of that size in the case, how difficult it would be to do such a thing, and would I be able to replicate that effort?
From what I can see, this is the method used:
ProStock seems to have the 3.5" external bays reduced from five to two, the internal from six to five, and moved the internal HDD bays upwards. He also seems to have removed the middle bar that was (I think) intended to have supported the internal HDD bays, and replaced it with a radiator that seems to fit perfectly, though I'm unsure of the size. I'm also unsure though what the tube on the left is connected to.
Another thing that interests me, is that he removed 3 external bays, but still has units installed in those slots, if anyone can enlighten me on how that's done.
I hope some users can assist me in replicating what it was exactly that he did, and what materials I would need as I plan to follow suit.
Edited by Scytus - 3/17/11 at 8:09pm
CPU
Motherboard
Graphics
RAM
i7-2600K
ASUS Sabertooth P67
EVGA GTX 580 SLI
Corsair 16GB 1600Mhz
Hard Drive
Optical Drive
OS
Monitor
Vertex 3 120GB | WD Caviar Green 2TB (x3)
LG Blu-ray
Windows 7 Ultimate x64
AW2310 120Hz
Keyboard
Power
Case
Mouse
FC200RT/ABN - Cherry MX Brown
AX1200
Silverstone Raven RV01
Mionix Naos 5000
Mouse Pad
Razer Vespula
View all
hide details
CPU
Motherboard
Graphics
RAM
i7-2600K
ASUS Sabertooth P67
EVGA GTX 580 SLI
Corsair 16GB 1600Mhz
Hard Drive
Optical Drive
OS
Monitor
Vertex 3 120GB | WD Caviar Green 2TB (x3)
LG Blu-ray
Windows 7 Ultimate x64
AW2310 120Hz
Keyboard
Power
Case
Mouse
FC200RT/ABN - Cherry MX Brown
AX1200
Silverstone Raven RV01
Mionix Naos 5000
Mouse Pad
Razer Vespula
View all
hide details