Introduction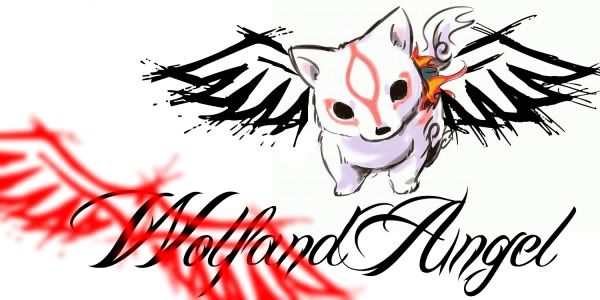 Hello I'm WolfandAngel also know as wolfie. I started modding a few years ago with a very basic mod. As I got more experienced I tried more difficult and complex mod, with my latest mod
Sidewinder
. I am 18 and still go to school. I've got my exams soon so there might be some long gapes in between updates.
This is my fifth project and it was it will develop a bit like the Sidewinder. If you've read the log you'll know that I started the mod with a render of the mod. Well this project will be totally different I was trying to make renders and sketch up but the way I want to make the form it's not within my ability. If you want to know a bit about the planning look
here
. One very big thing I will continue from Sidewinder is the "prototype" thing. Because I have virtually no model only ideas. So I plan on making a few prototype to see what works and what doesn't.
This is gonna be a small case so I will use a ITX board and a small PSU (SFX12V) as case material I will use carbon fabric. The form is supposed to look a bit like a fish or shark with some sharp edges in it.
Most recent picture/video
Index

Side and Video
Making Carbon Fiber Door
Video guide second door
middle part
80% complete
Hardware
SilverStone Strider SST-ST45SF, 450W SFX12V
Gigabyte GA-H55N-USB3, H55
Sponsor
wolfie
Edited by WolfandAngel - 6/29/11 at 6:10am
CPU
Motherboard
Graphics
RAM
Intel Core i7-920, 4x 2.67GHz
ASUS Rampage II GENE
5970
Corsair XMS3 DIMM Kit 3GB PC3-10667U CL9-9-9-24 (D
Hard Drive
OS
Monitor
Keyboard
2xSamsung SpinPoint F3 500GB / 2x Samsung SpinPoin
Windows 7 Enterprise 32-bit
BenQ M2200HD, 22", 1920x1080
Logitech G13 / Microsoft SideWinder X6
Power
Case
Mouse
Mouse Pad
SilverStone Strider Plus ST85F-P, 850W ATX 2.3
Custom
Microsoft SideWinder X8
razer goliathus
View all
hide details
CPU
Motherboard
Graphics
RAM
Intel Core i7-920, 4x 2.67GHz
ASUS Rampage II GENE
5970
Corsair XMS3 DIMM Kit 3GB PC3-10667U CL9-9-9-24 (D
Hard Drive
OS
Monitor
Keyboard
2xSamsung SpinPoint F3 500GB / 2x Samsung SpinPoin
Windows 7 Enterprise 32-bit
BenQ M2200HD, 22", 1920x1080
Logitech G13 / Microsoft SideWinder X6
Power
Case
Mouse
Mouse Pad
SilverStone Strider Plus ST85F-P, 850W ATX 2.3
Custom
Microsoft SideWinder X8
razer goliathus
View all
hide details