Quote:
Originally Posted by
2thAche;12799919
I just finished a Q8300 at 3.6 6hrs largeFFT stable. It can do 3.8, never tried for more and didn't try to stabilize 3.8 since it's for a family member and FSB is very high at those clocks. I would be very surprised to see a Q8400@4.0 OCCT stable much less 4-6 hours of Prime Blend or large FFT.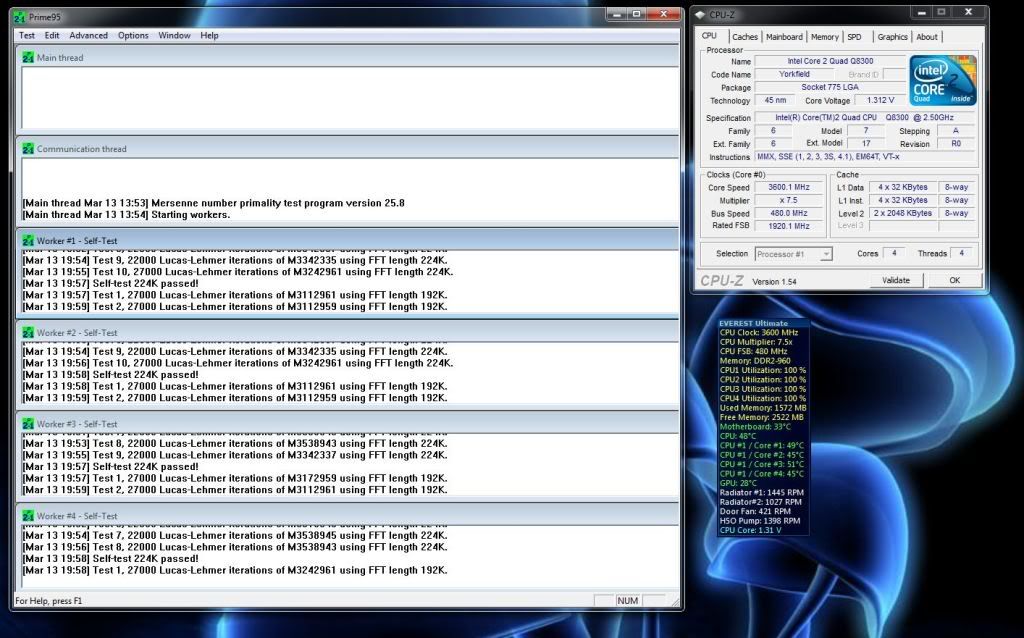 I'm just sayin....
Well yea, a lot of what your saying shows limitations of the motherboard though. Large FFT stresses the BUS and RAM. As I mention before, my motherboard and RAM are what are holding me back. I've yet to see someone get a P5Q Pro motherboard to run a Quad core at 500Mhz FSB. I might run a 8 hour small FFT to see how stable the CPU is while I'm at school, but of course a large blend is going to fail in a few seconds do mostly to my mobo.