I think it is at least the 34nm model, I have 46.4gb free when it is formatted, using about 50% off it now for OS and applications.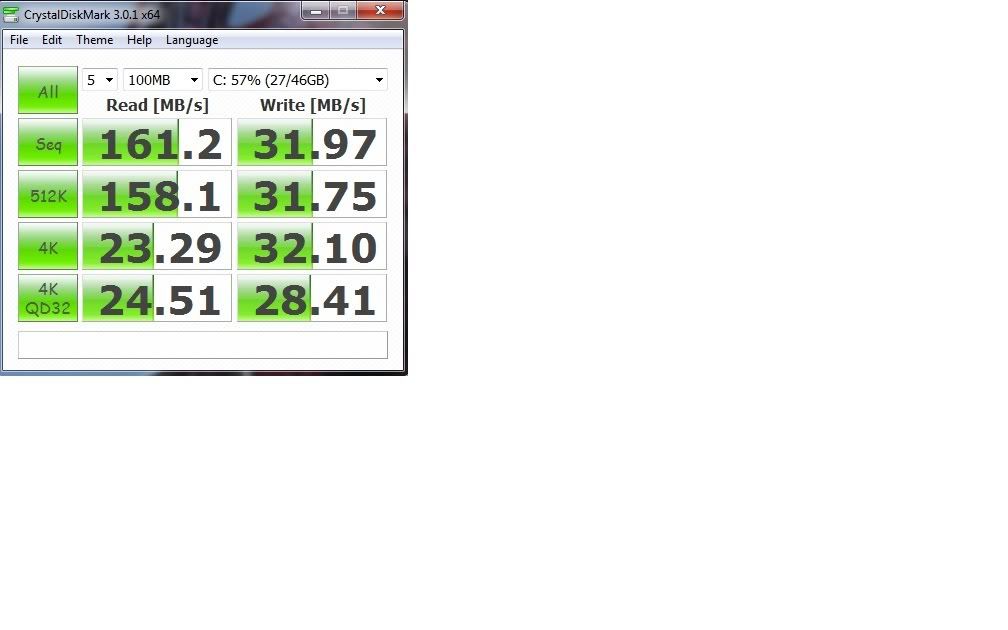 I got their tool OCZ had and it says I have a 64gb die, is that the new or old model since I can't tell from their website without looking through 100's of pages.
Edit : Sent in a ticket since it is the 32gb die which are faster I am guessing after reading about it. Getting an intel x25v since it was on sale, wonder if I should just use that as my OS and have this drive for games?
Edited by [nK]Sharp - 3/20/11 at 2:03am
CPU
Motherboard
Graphics
RAM
i7 930 @ 4ghz HT
Asus Rampage III Extreme
ATI 5830
Corsair Dominator GT 6gb CAS 7
Hard Drive
OS
Keyboard
Power
50gb Vertex 2 - OS,1.5tb Storage
Win7 64 bit
Saitek Cyborg
OCZ 700W
Case
Mouse
Mouse Pad
Define R3
Logitech G500
Steelseries Glass
View all
hide details
CPU
Motherboard
Graphics
RAM
i7 930 @ 4ghz HT
Asus Rampage III Extreme
ATI 5830
Corsair Dominator GT 6gb CAS 7
Hard Drive
OS
Keyboard
Power
50gb Vertex 2 - OS,1.5tb Storage
Win7 64 bit
Saitek Cyborg
OCZ 700W
Case
Mouse
Mouse Pad
Define R3
Logitech G500
Steelseries Glass
View all
hide details