After seeing the new line of cases manufactured by
Case Labs
I couldn't resist ordering an M8.
The case arrived a few days ago but I didn't take any pictures of the packaging or the unpacking. All I will say is that it came in a big box, I opened the box ,took it out of the box and started working on it..
The plan is to run 2 loops with a total of 3 triple rads.
I spent a fair bit of time planning the layout and unfortunately my plans required a bit of cutting and drilling.
In order to fit 2 rads on the top of the case I needed to enlarge the openings to allow access to the barbs:
After a couple minutes with an angle grinder the opening in now the right size.
Installed the 2 rads on the top: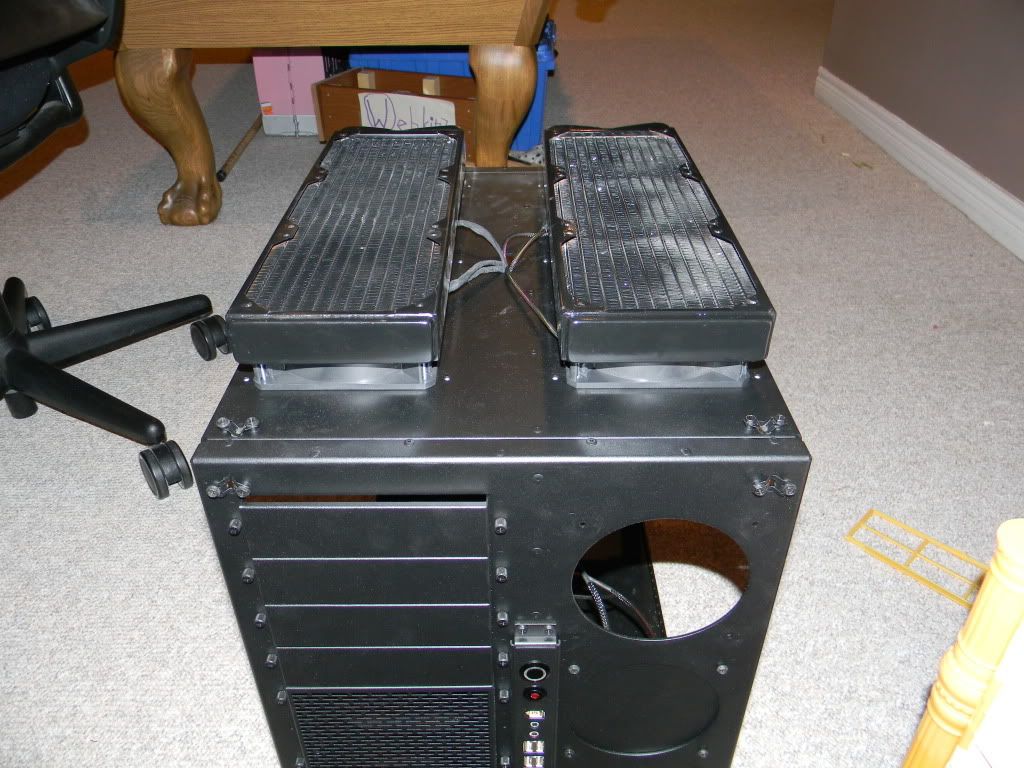 I have completed both loops and will post additional pic's later.