"I thought what I'd do was, I'd pretend I was one of those deaf-mutes." - Holden Caulfield
3/21 - Stealth DVD drive, modded feet and blacked out fan
3/21 - Cut out window
3/26 - Laser etched window finished
3/28 - A cooling experiment
4/4 - Started Sleeving
4/12 - Testing EL wire/Update on sleeving plans
4/17 - Spending Spree
4/26 - Lighting Update
The case and window as it currently sits:
Hey everyone! With my new build I got a new case and decided it's time to try my hand at some case modding. This is my first case mod so I'm keeping things fairly simple to start out. The main mod will be an edge lit laser etched acrylic window. On to the case!
I'm starting with a Cooler Master HAF 922. I rather liked the styling of the case, it has good air flow, cable management and it fit my budget. Here it is after I first assembled it.
My first attempt at tucking away the cables (yes that's an IDE cable). Down the road I plan on doing some sleeving to clean things up some more.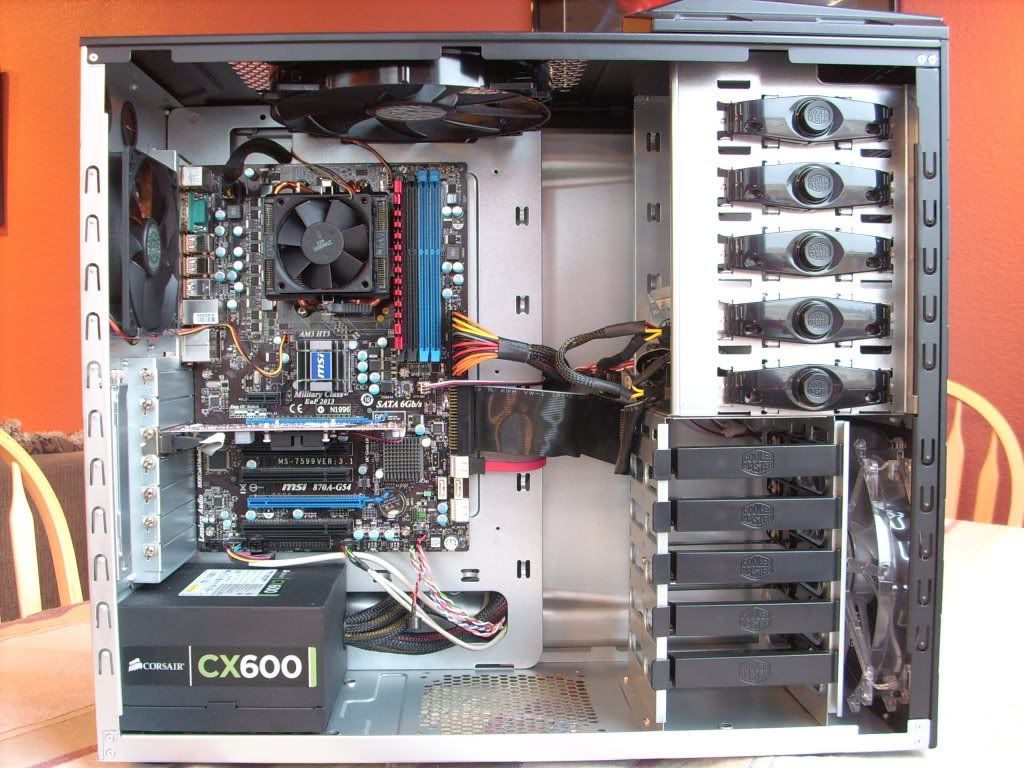 Edited by Philistine - 5/16/11 at 9:36pm