Ok. So I am going to do a worklog. This case I am building for my girlfriend she needs her own system so she can stay off mine and so that we can both play Rift together here at home.This build started out with an old inWin q500 server case that I really liked and wanted to mod really bad. Then I thought what do I need this for and *poof*. Lets build the lady one.
Here is the plan. This thing really needed some airflow and the beige is not really her style. So first things first. Here is the case in all its beige glory: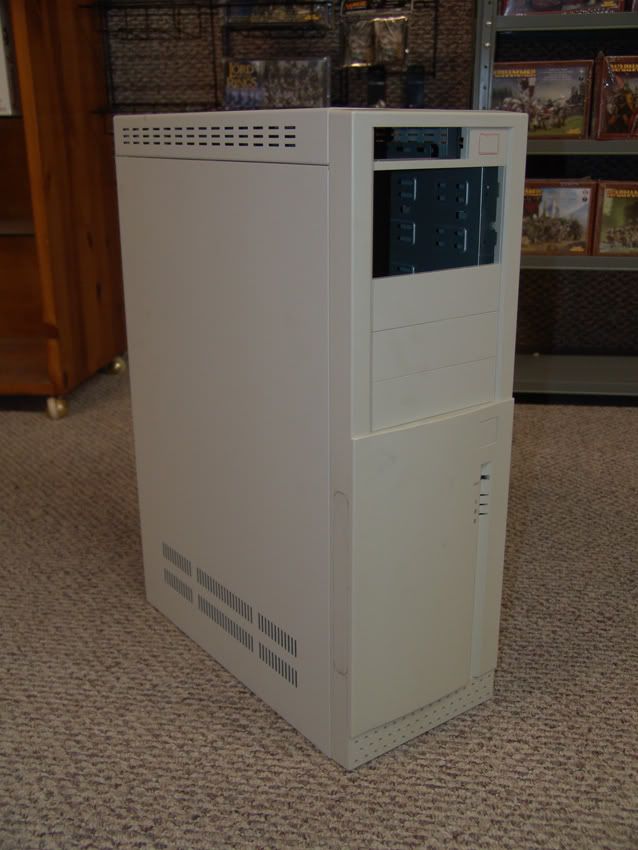 Now here it is with new and improved airflow( i will be adding a couple 120mm to the bottom and a 120 top as well ):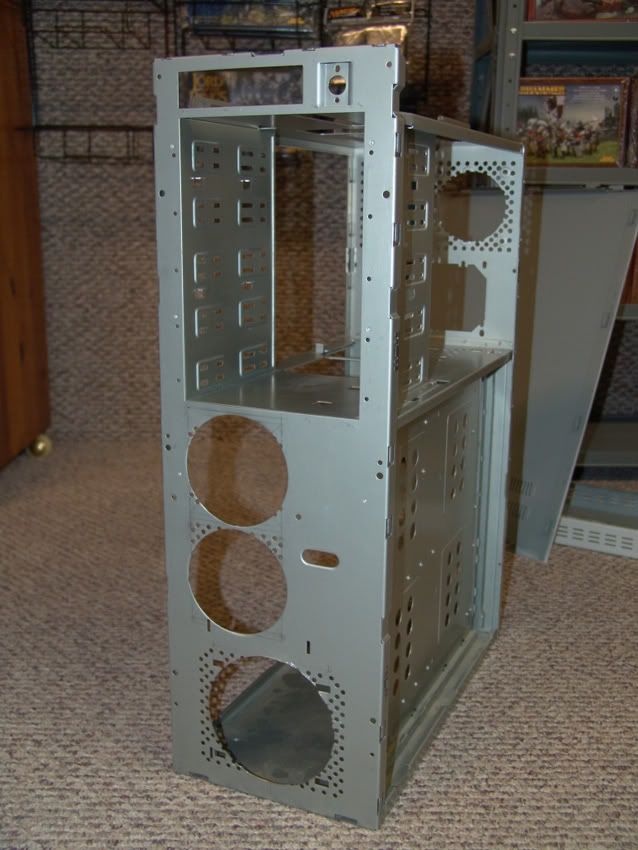 The outside will be a metal flake black with two 70* racing stripes on each side. The stripes and the chassis will be about this color: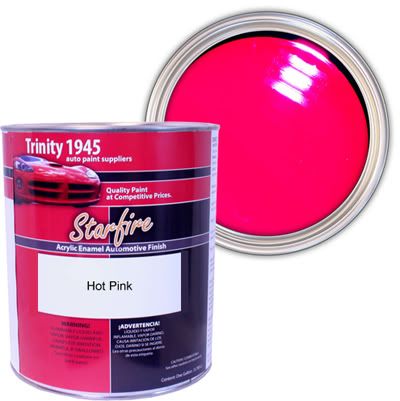 Update: I got the plastic parts primed and ready for paint.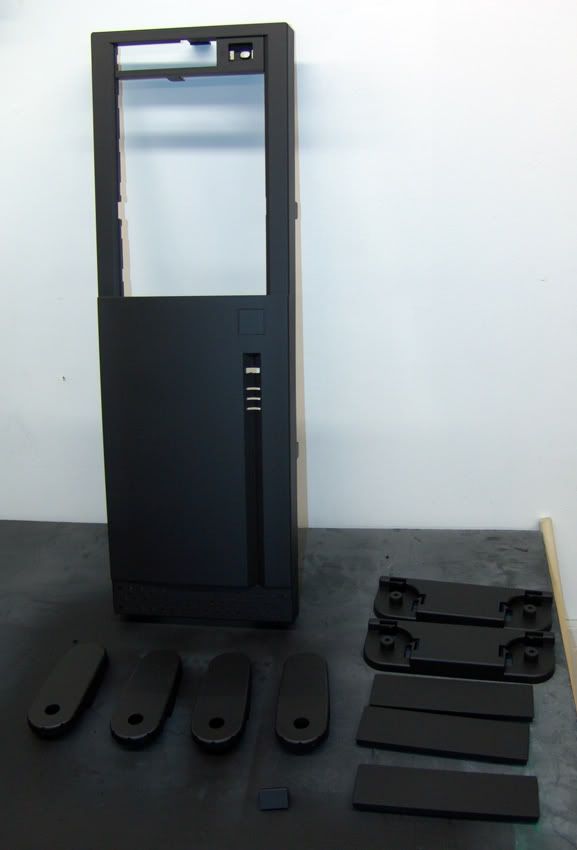 Here are a few steps into the windows. I have to smooth them out tomorrow. One is almost there and the bottom one is going to get owned with a scotch-brite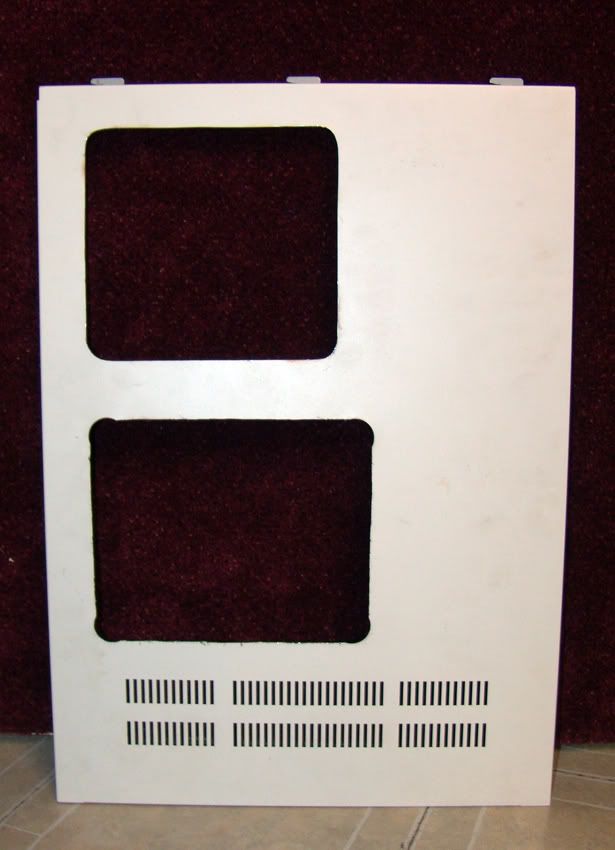 This week shall be fun. I will be sand blasting everything and priming it. I hope to get to paint this week as well.
I hope everyone likes this one. it is going to be bright.