The included HuntKey 550w PSU. I'm using it until my Antec modular psu arrives in the mail, and it seems to be working pretty well.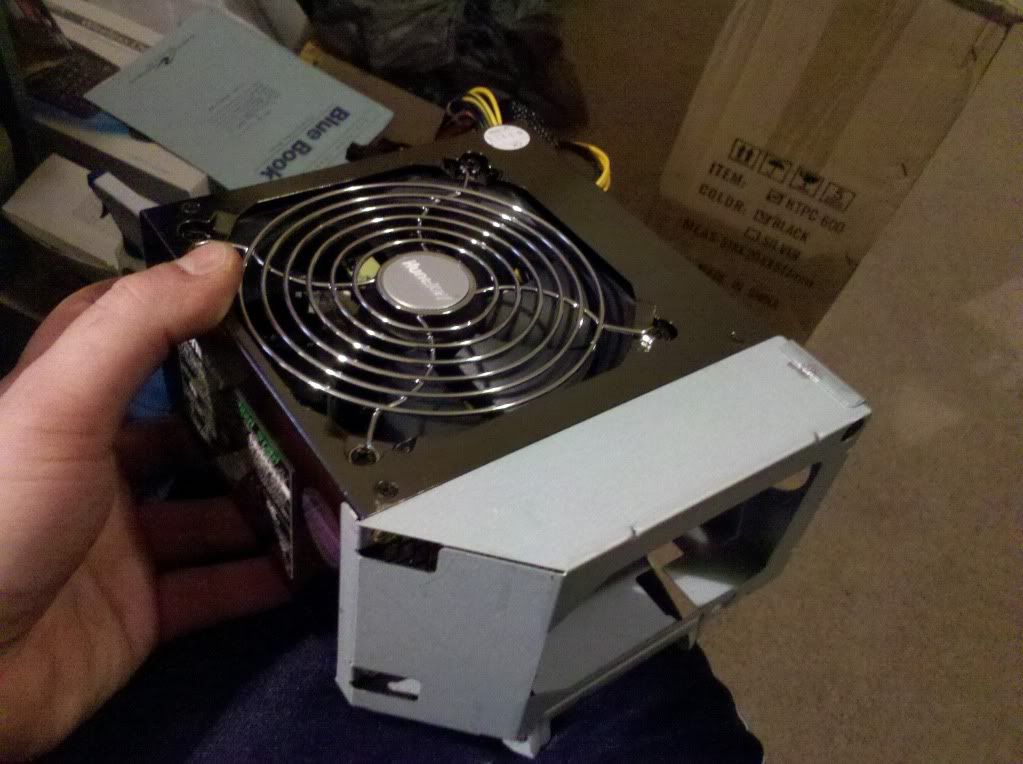 Backside of the lcd panel on the front, viewed through where the PSU mounts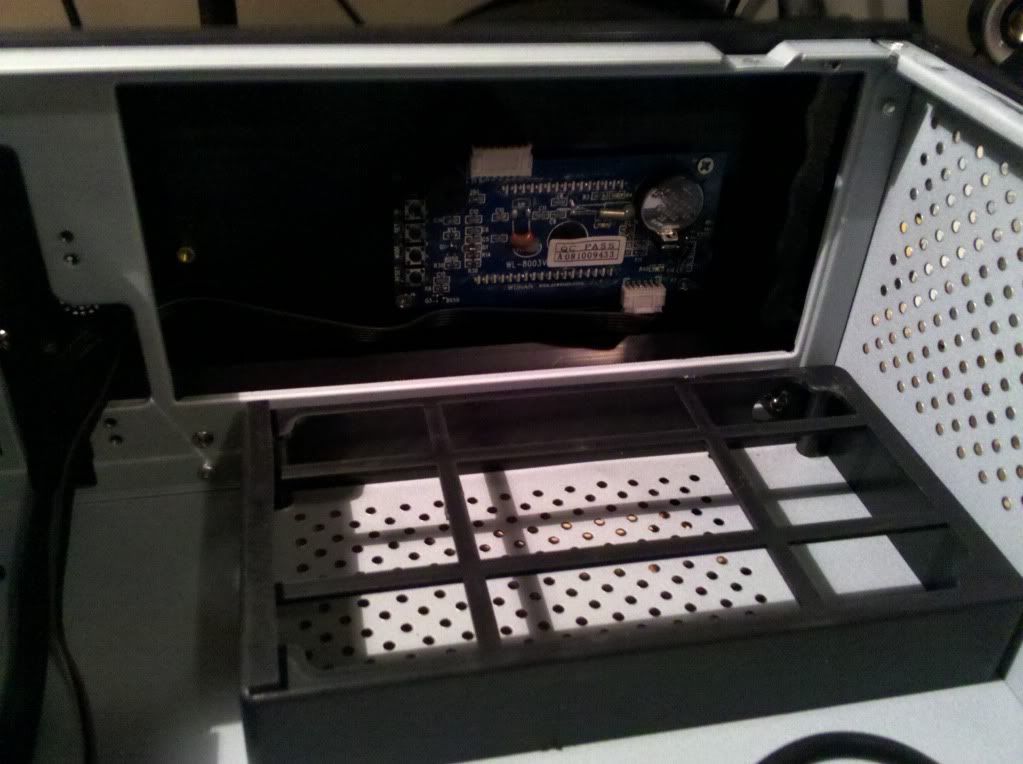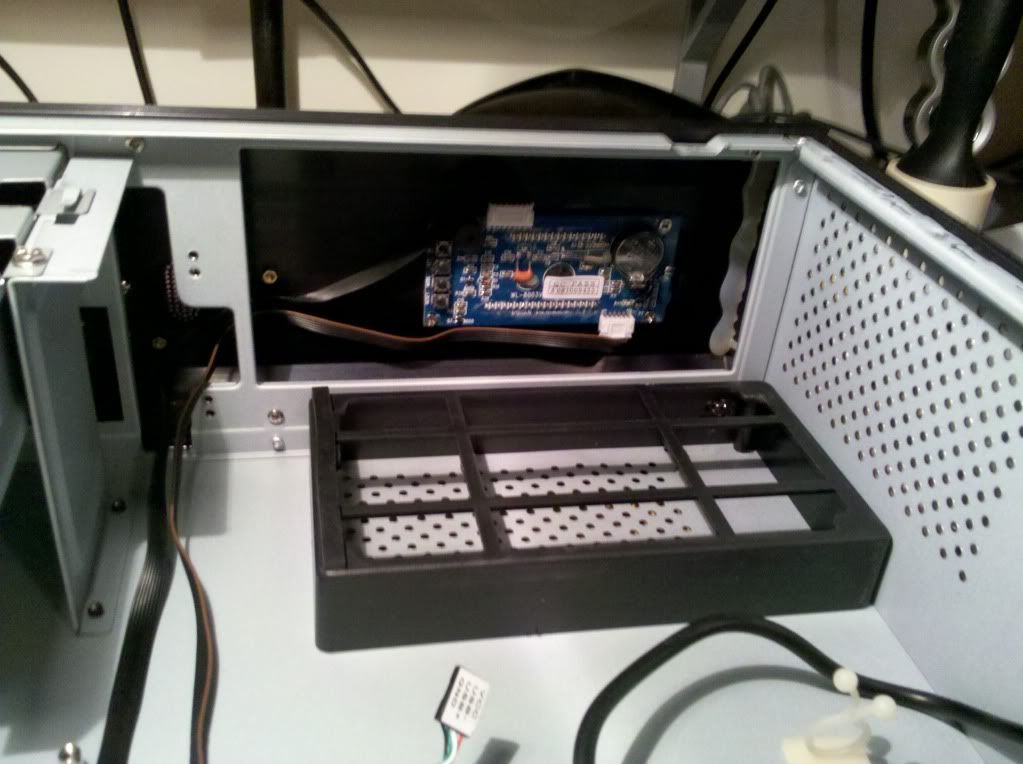 Inside of case with front panel removed
Inside of front panel. Its all aluminum, heavy and really solid. The end caps that slide in were glued with some sort of hot glue, and they pretty much fell out when I pulled the front panel off. Some 5 minute epoxy fixed that minor problem though.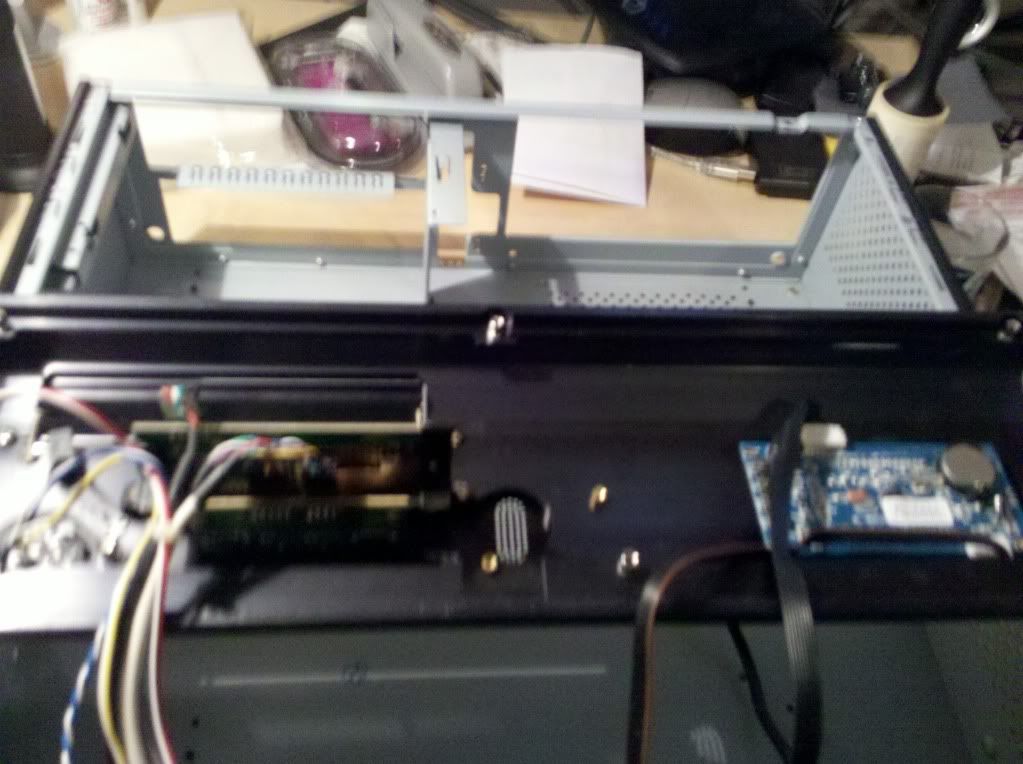 Edited by leveldowen - 3/27/11 at 8:24pm