Hi there, today i recieved my HD6850. So i thought i run a few benchies and post em here to see what people think.
So yeah, here goes.
Pc Spec:
Q9450 @3.2ghz
OCZ SLI 4gb DDR2
Asus P5K mobo
HD6870/50
Silverstone 700w psu
Lots of samsung F3's 1TB's
Coolermaster 690 Adv II w/ watercooling. Triple internal Loop.
EK Supreme universal Block
Xspc RS360 rad
Swifttech MPC355 w/XSPC plexi top
Bitspower res and 3 noca fans on the rad.
Test 1:
HD6870 at stock 11.2 drivers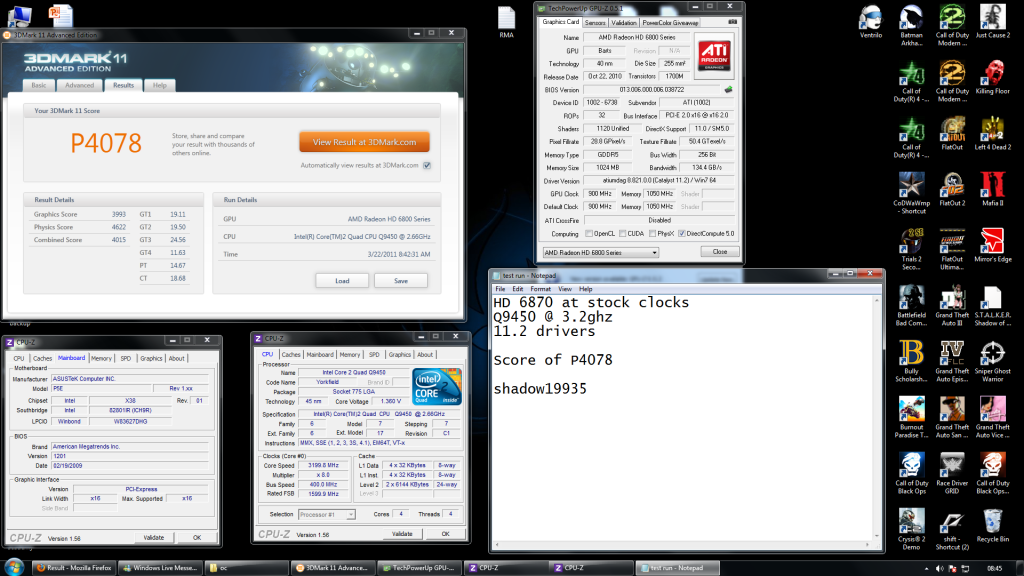 P4078
Test 2:
HD6850 (top slot, because the triple cooler wouldnt fit in the bottom), HD6870 at bottom slot, working in xfire with 11.2 drivers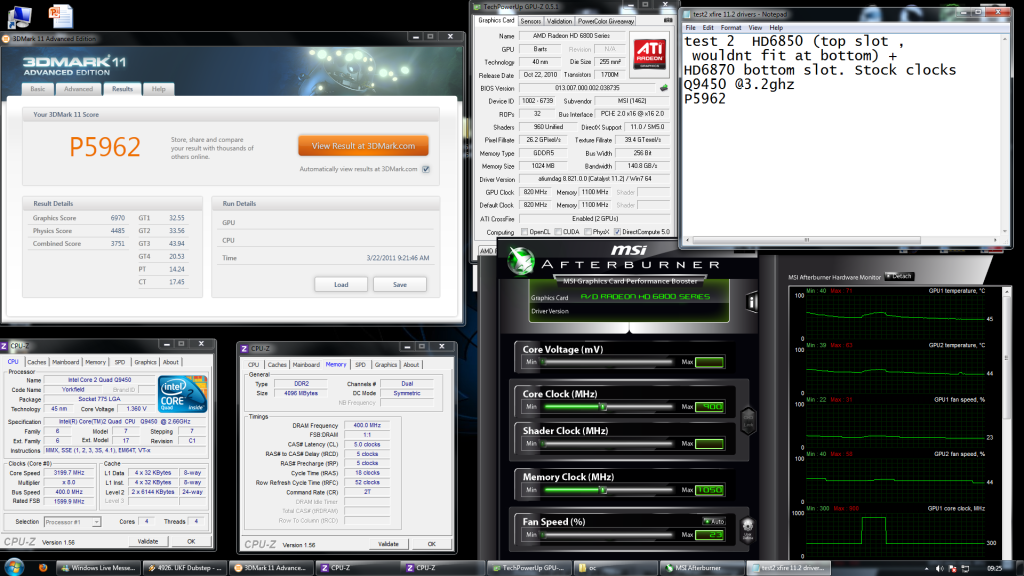 P5962
Test 3: (forgot to turn off xfire, steam, kaspersky and msn)
HD6850 & HD6870 11.4 drivers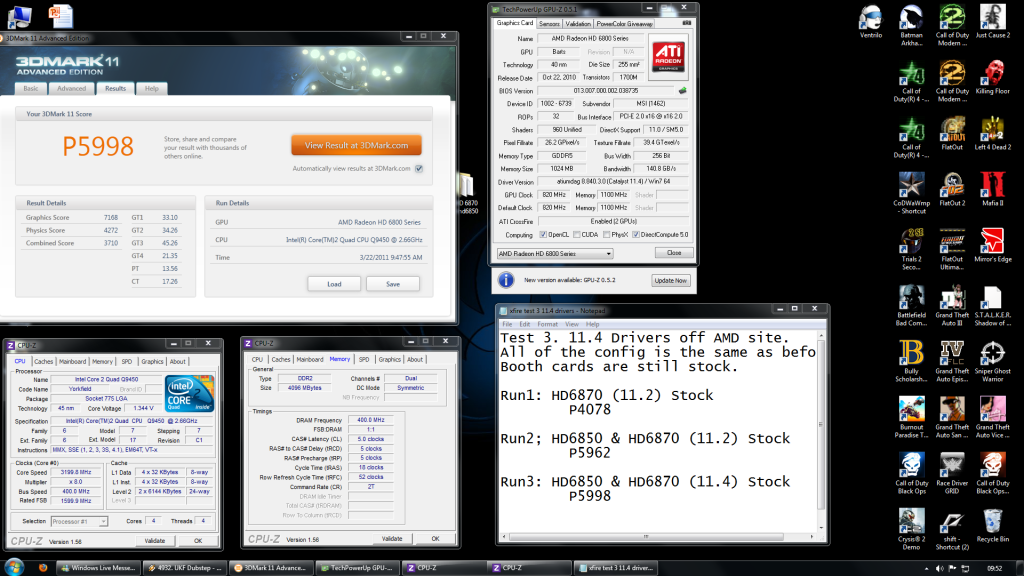 P5998
Test 4:
Spec as above but all progs turned off.
P6069
So thats all iwe done so far. I think there is some conlusions to be made here.
Also my Q9450 is probably bottlenecking at 3.2ghz (need settings to get it higher)
Thanks for looking and criticism is obviously
NOT
allowed!!
Thanks