I decided I wanted to mount my monitors on the wall, since having them on the desk just pisses me off for some reason.
It was really easy, just had to clean off the tablesaw
. This is very easy if you have a drill-press and a tablesaw.
Leave some space in between the wall so the monitors can hang. I used 3 6"x4" pieces of MDF to mount it away from the wall.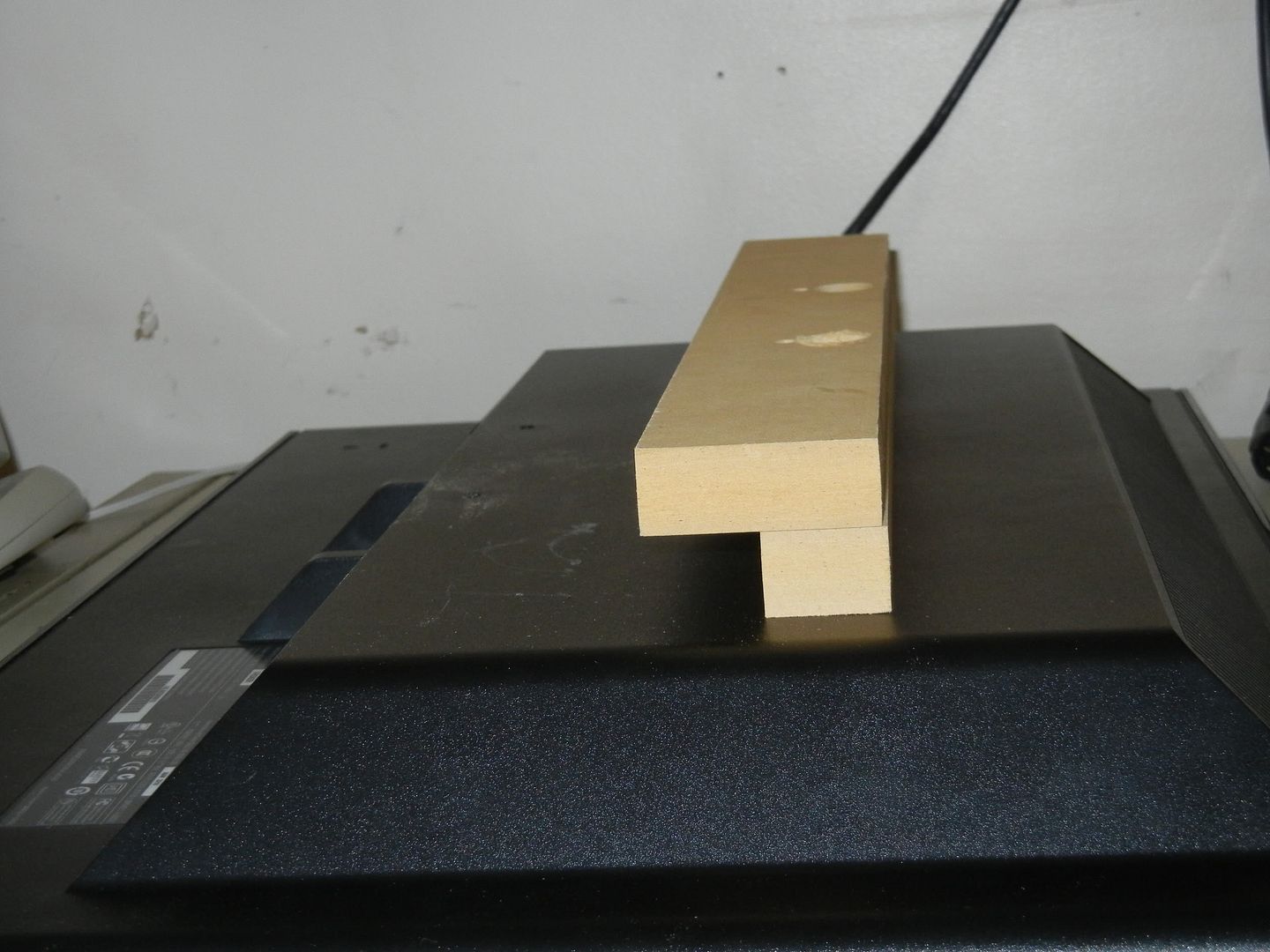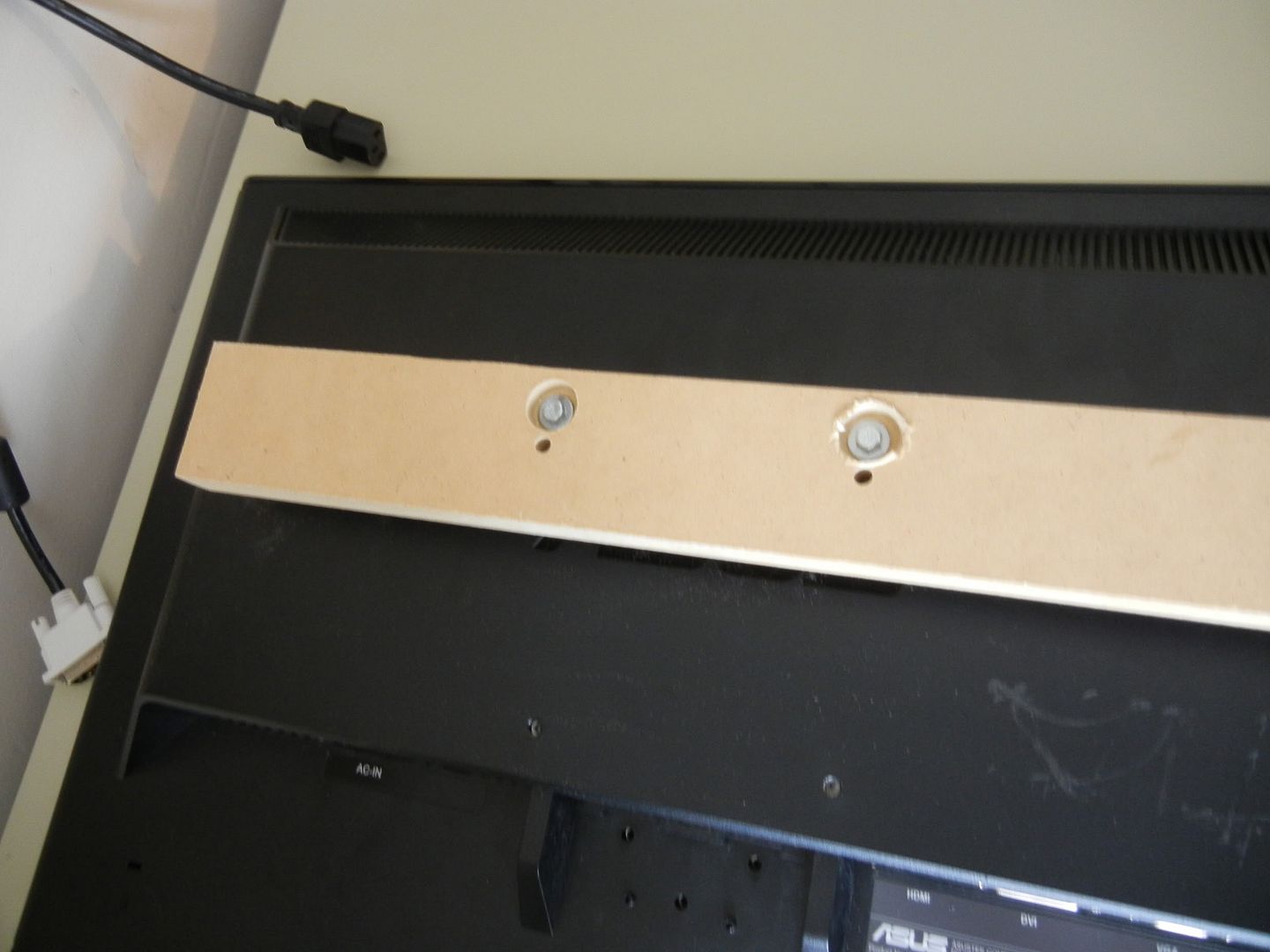 I had to countersink the screws because they weren't long enough. The screws were M4s, and they were 40mm long. That's the longest home depot or lowe's had, so that's what I had to work with.
Anyway, I'm pretty happy with the way it turned out. Tell me what you think.
CPU
Motherboard
Graphics
RAM
1090t @ 4.2
MSI 890FXA-GD70
Gigabyte non-reference 5850
4gb OCZ Platinum DDR3
Hard Drive
Optical Drive
OS
Monitor
2x 500gb Spinpoint F3
MSI DVD-RW
Ubuntu 10.10
I-INC 25", Asus 24"
Keyboard
Power
Case
Mouse
Das Model S Professional
Ultra LSP 750w
700D
Purple Logitech
View all
hide details
CPU
Motherboard
Graphics
RAM
1090t @ 4.2
MSI 890FXA-GD70
Gigabyte non-reference 5850
4gb OCZ Platinum DDR3
Hard Drive
Optical Drive
OS
Monitor
2x 500gb Spinpoint F3
MSI DVD-RW
Ubuntu 10.10
I-INC 25", Asus 24"
Keyboard
Power
Case
Mouse
Das Model S Professional
Ultra LSP 750w
700D
Purple Logitech
View all
hide details