Well a friend of a friend offed me $1200 for my comp.(
) Maybe because it 'Battle Tested'.
So IDK but if I accept his offer, I would like to build a $750 CAD MAX AMD/INTEL system. Not including the PSU/GFX/CASE/OS/LCD/KEY-Mouse
There is a few used/new parts I will be getting.
-Corsair HX750w $125
-EVGA GeForce GTX 480 SuperClocked $325 (Brand new)
-Antec P182 or Thermaltake XaserIII $50
INTEL Build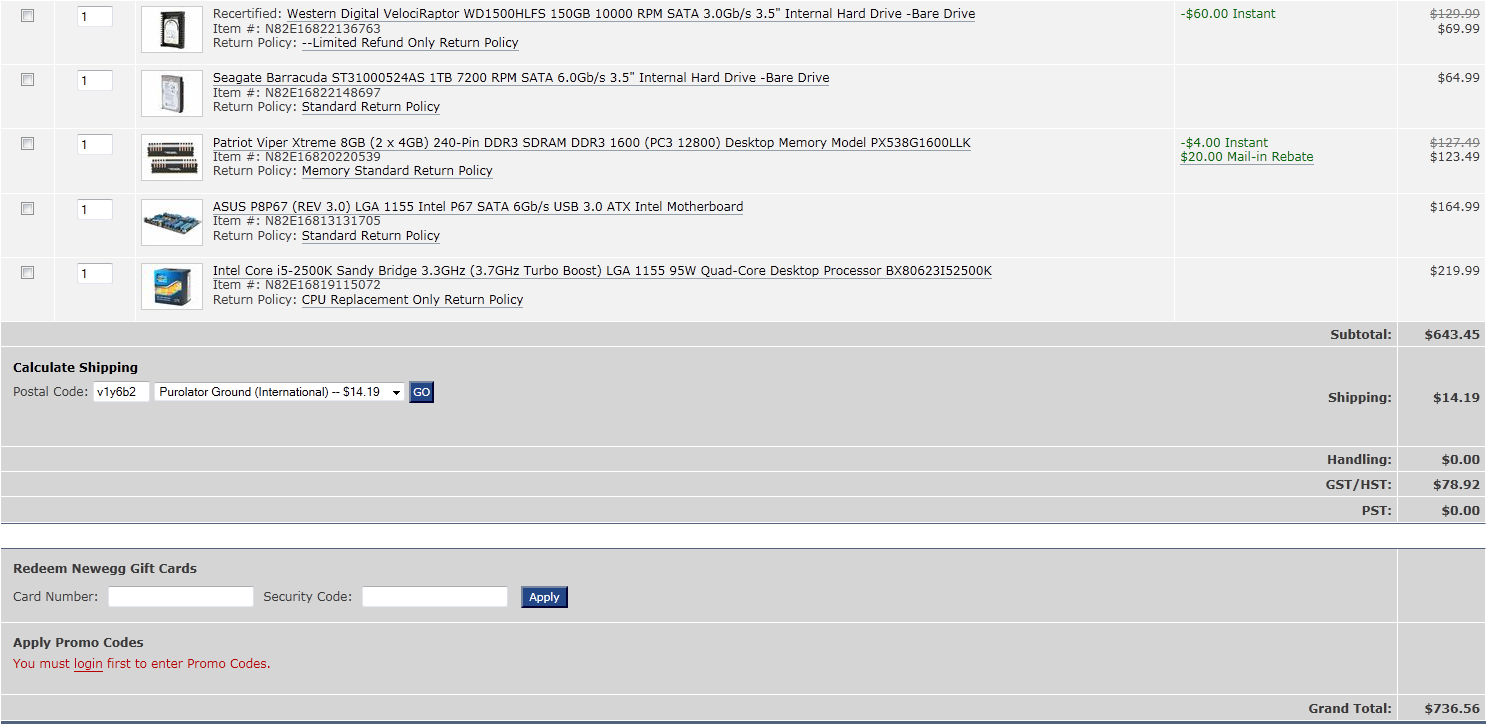 AMD Build(I know it over the $750 cap, I may trim it, somehow.)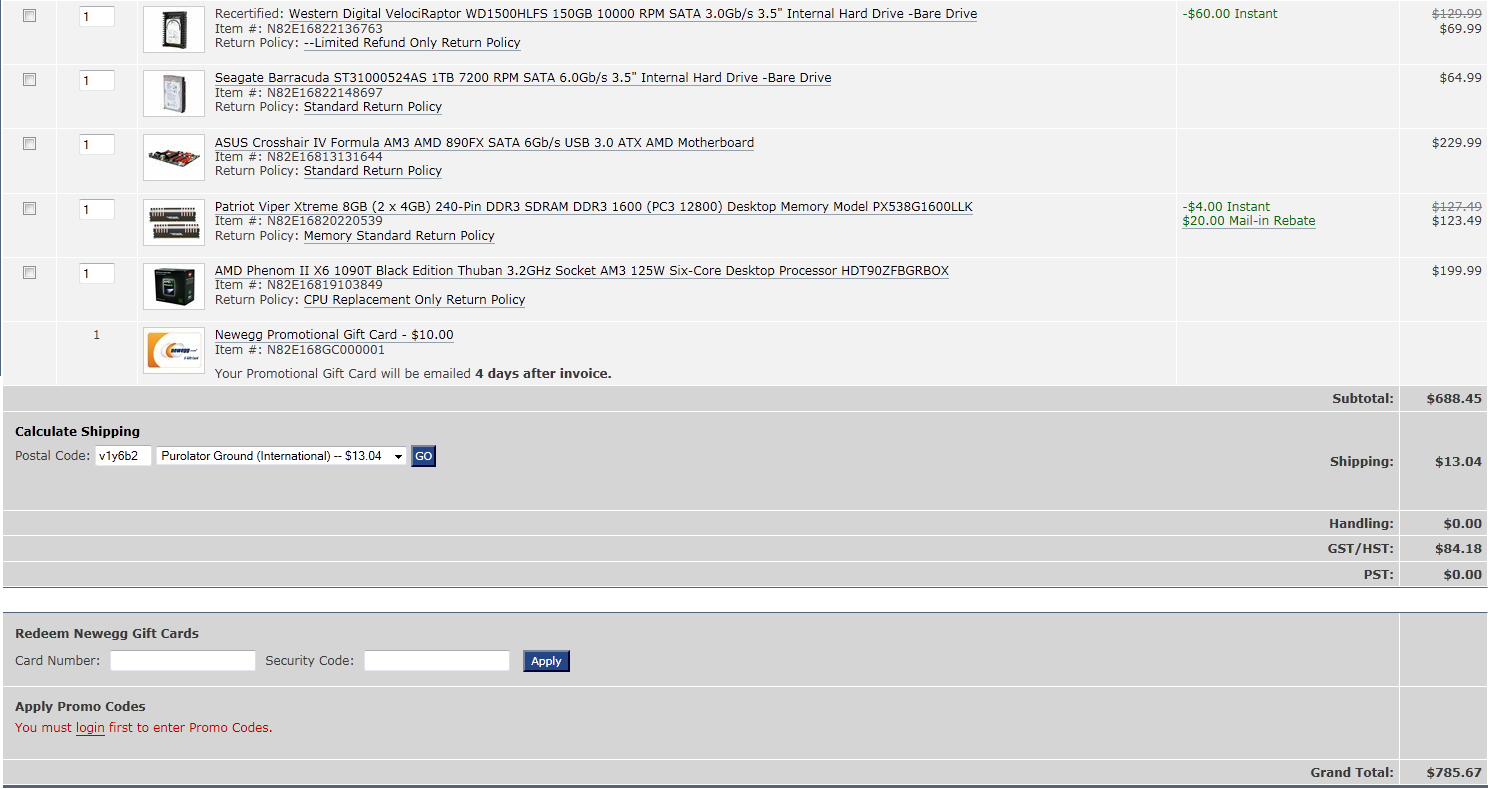 or build me something INTEL/AMD the GFX is set in stone.(New 480 for $325 very nice deal.)
Thank you all and any help.
Edited by bleach - 3/25/11 at 11:44am