I am going to drain my loop soon and would like ideas. This was my first liquid cooling system so it probably needs work. Also I am thinking about rearranging my loop a tad so I had two other loop orders and I would like to know if you all think the older one is the best or one of the other two I drew up. A few things I for sure am doing is putting a two space connector between the cards because the bottom card is bending slightly, and I am really considering buying clear tubing with red coolant. I know that people hate dye but I am willing to change it every 2-3 months.
EDIT: yellow= pump,reservoir
red = rads
purple = cards
green = cpu
Here is my system(please tell me is you see something you dislike and would change):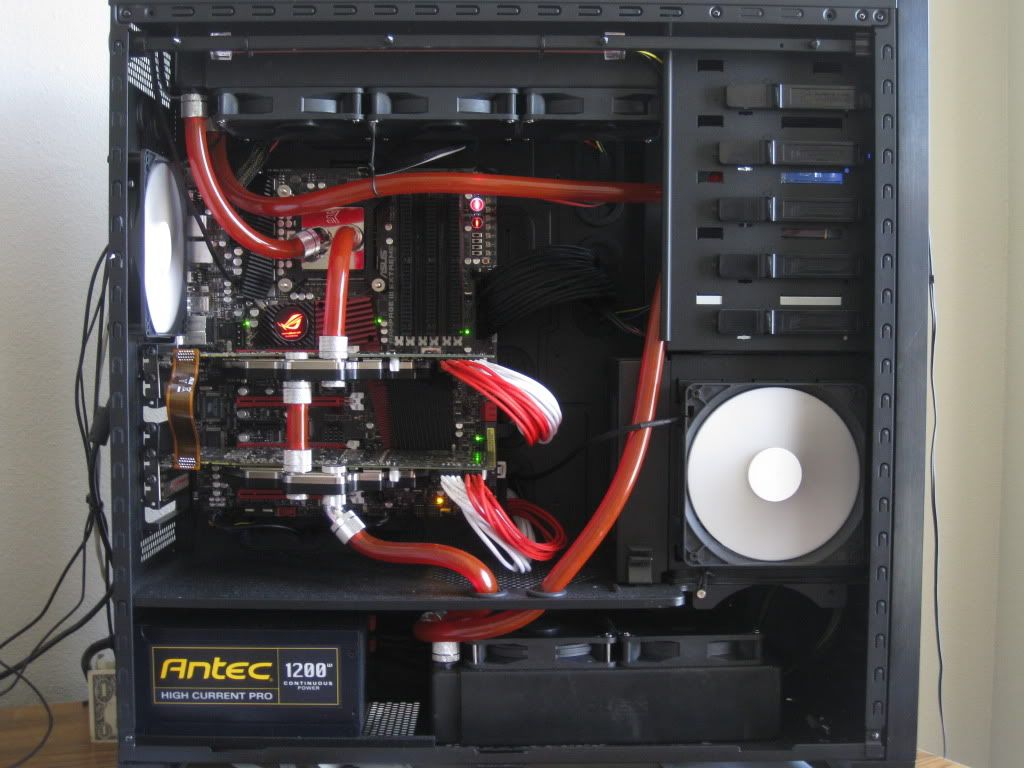 Here is my old loop order:
Here are my two other ideas: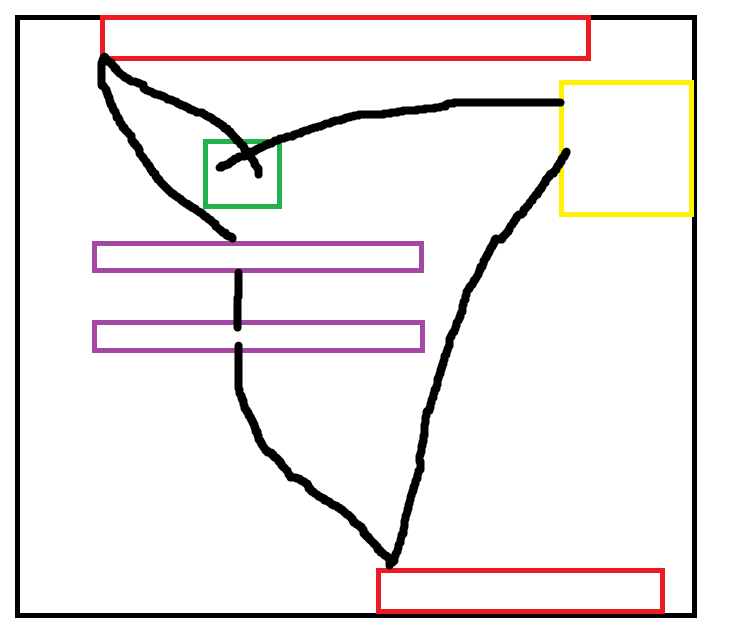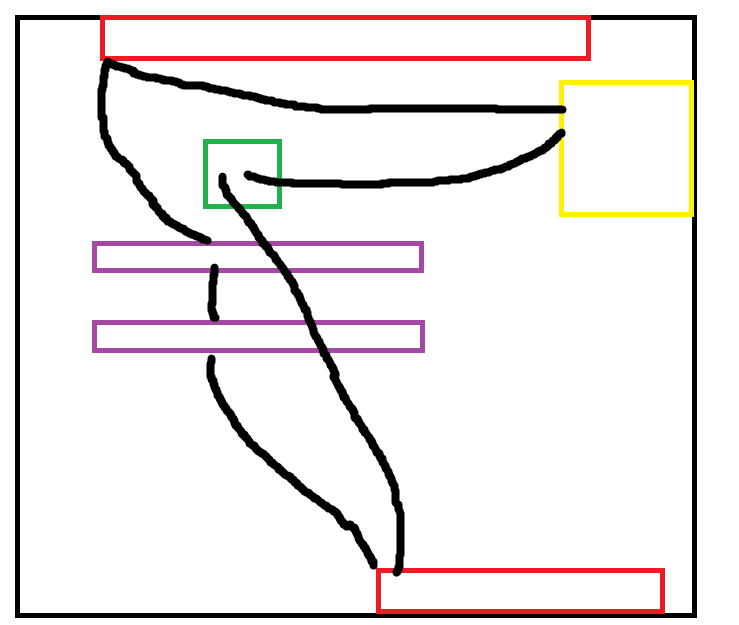 These last two separate the two radiators so that the 360 is before the video cards and the 240 before the cpu. You can see my sig rig below if you want to see what I am cooling thanks for any help.
Edited by fenderlove0` - 3/25/11 at 2:40pm
CPU
Motherboard
Graphics
RAM
intel i7 930 (4Ghz)
asus rampage iii extreme
SLI gtx 480's
ddr3 corsair domintator (1600mhz) 6gb
Hard Drive
Optical Drive
Cooling
Cooling
corsair 32GB SSD/ 1tb 7200rpm storage
its a 20 dollar piece of junk
EK supreme HF full nickel (cpu)
EK-FC480 GTX acetal/ nickel (cards)
OS
Monitor
Power
Case
windows 7 premium
HP 2159m LCD 1080p
antec HCP-1200
Corsair 800D
View all
hide details
CPU
Motherboard
Graphics
RAM
intel i7 930 (4Ghz)
asus rampage iii extreme
SLI gtx 480's
ddr3 corsair domintator (1600mhz) 6gb
Hard Drive
Optical Drive
Cooling
Cooling
corsair 32GB SSD/ 1tb 7200rpm storage
its a 20 dollar piece of junk
EK supreme HF full nickel (cpu)
EK-FC480 GTX acetal/ nickel (cards)
OS
Monitor
Power
Case
windows 7 premium
HP 2159m LCD 1080p
antec HCP-1200
Corsair 800D
View all
hide details