Ahh so that said i'm looking for a new Full Tower and need some recommendations I guess.
Ive had my 1200 for about a year and half now and while it has been a great overall case I havent been pleased with what feels like a lack of space between the mobo and drives (doesnt help im running a 5870 which is tight fit). Overall i just feel like the cable management aspect of the case isnt the greatest or what i (noob) excepted from a Full Tower. As well the lack of the open space on the back side of the chassis to get brackets on and off the back of the mobo is annoying at times. Ill be the first one to admit I suck at Cable Management so im hoping a different full tower will be a little more user friendly and help my rig look more clean.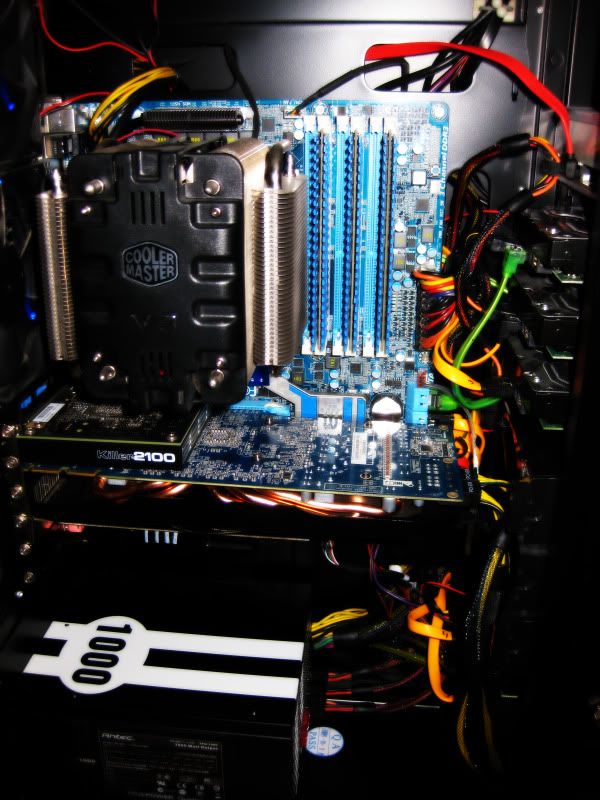 Ill be getting rid of the V8 and picking up either a H50, H70 or an Anetc H20 620 for the new case as well. Running 5 HDDs and a HD5870. Ive been looking at the 800D but its a pretty penny and I guess caters more to the hardcore WC community. Also been looking at the CM ATCS 840, maybe the LL PC-A70F?
__________________________________________________ ___________
Well I ended up going with the NZXT Phantom in White! Loving it so far, which easier and much more room for cable management! I am am very pleased to this point, my only complaint was the HDD install. Unless im retarded (which Im sure is probably the case), that was ridiculously harder than it should have been.
Anyway few updated pics...Went from the Antec 1200, benched a few things on the Lian-Li T60B and moved to the Phantom.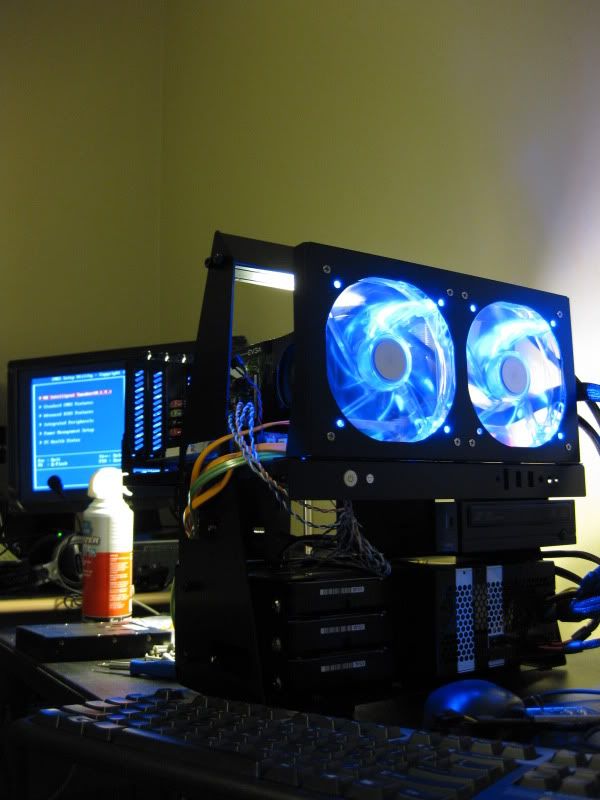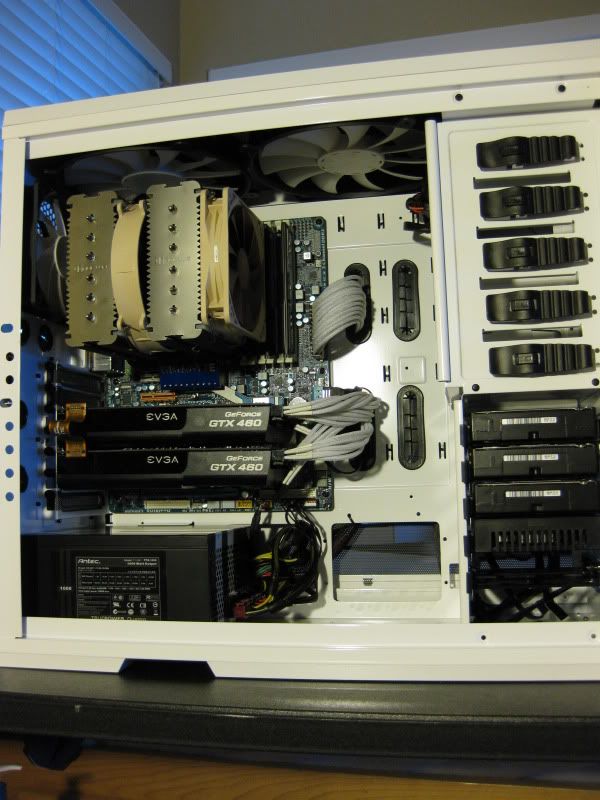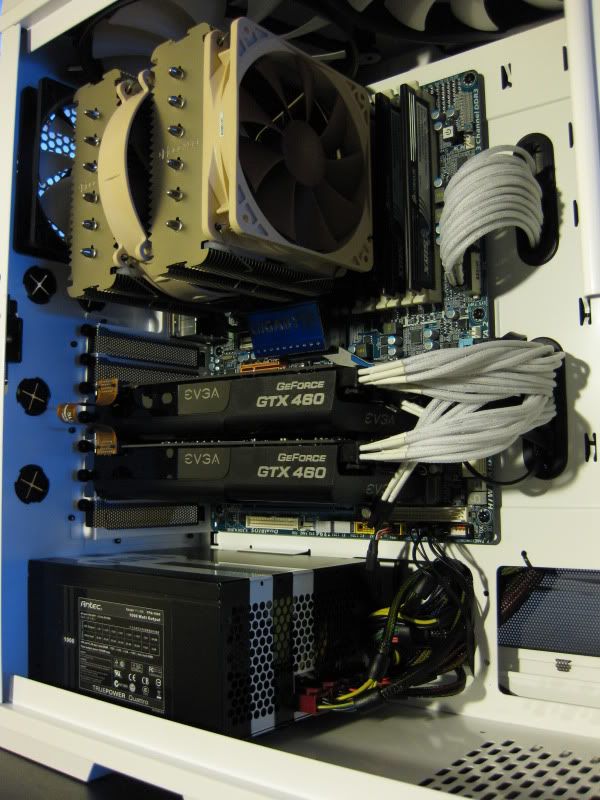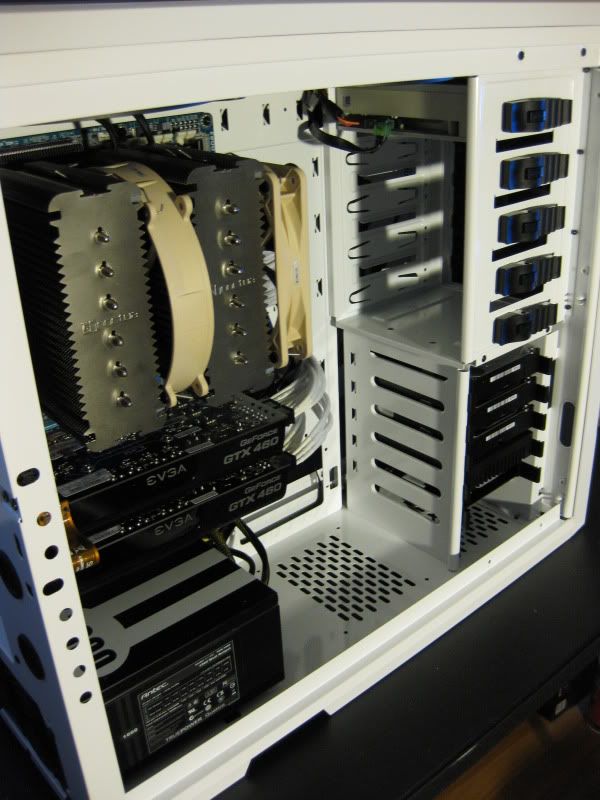 Edited by iamtwan - 4/8/11 at 8:42pm
CPU
Motherboard
Graphics
RAM
i7 4770K
ASRock Z87M Extreme4
XFX R9 390 Black Edition
16GB Corsair
Hard Drive
Hard Drive
Cooling
OS
256GB Samsung 840 Pro
Seagate 3TB
Cryorig H7
Ubuntu
Monitor
Keyboard
Power
Case
ASUS VG248QE 24"
Logitech g710
Corsair AX 760i
CM N200
Mouse
Logitech G502
View all
hide details
CPU
Motherboard
Graphics
RAM
i7 4770K
ASRock Z87M Extreme4
XFX R9 390 Black Edition
16GB Corsair
Hard Drive
Hard Drive
Cooling
OS
256GB Samsung 840 Pro
Seagate 3TB
Cryorig H7
Ubuntu
Monitor
Keyboard
Power
Case
ASUS VG248QE 24"
Logitech g710
Corsair AX 760i
CM N200
Mouse
Logitech G502
View all
hide details