Was recently looking around my computer specs when I came around to this to seeing that it said that I only have 2.00GB of Ram installed.
Now this is wrong as I have the:

G.SKILL Ripjaws Series 4GB (2 x 2GB) 240-Pin DDR3 SDRAM DDR3 1600 (PC3 12800) Desktop Memory Model F3-12800CL7D-4GBRM

Installed.
What's going on?
I already went into config and saw that the Maximum Memory is un-checked.
I am currently running Windows 7 64bit.
Any help?
Here is my full computer spec:
CPU:
Intel Core i5 760
Motherboard:
ASUS P7P55D-E Pro LGA 1156
RAM:
G.SKILL Ripjaws Series 4GB (2 x 2GB) 240-Pin DDR3 SDRAM DDR3 1600 (PC3 12800) Desktop Memory Model F3-12800CL7D-4GBRM
GPU:
EVGA GeForce GTX 470
Hard Drive:
SAMSUNG Spinpoint F3 1TB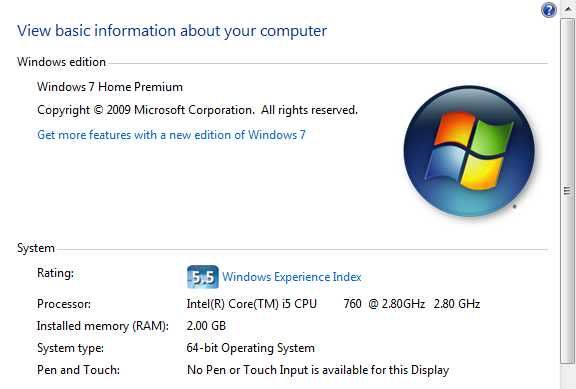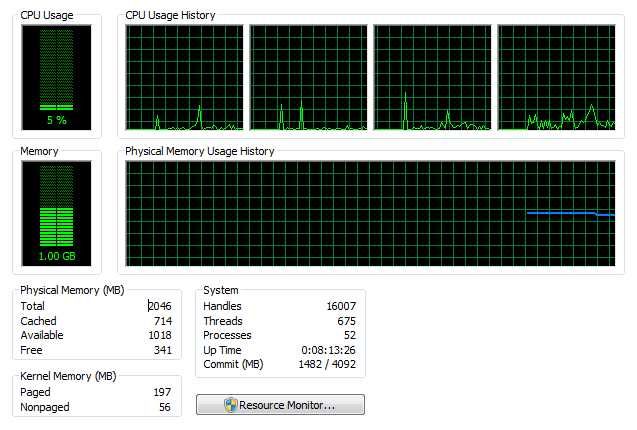 Edited by Hi iTs SlayeR - 3/27/11 at 3:03pm
CPU
Motherboard
Graphics
RAM
Intel Core i5 760
ASUS P7P55D-E Pro LGA 1156
EVGA GeForce GTX 470
G.SKILL Ripjaws Series 4GB (2 x 2GB) 240-Pin DDR3
Hard Drive
OS
Monitor
Power
SAMSUNG Spinpoint F3 1TB
Windows 7 Home Premium 64-bit
ASUS 23'' 1080p HD HDMI Monitor
CORSAIR CMPSU-650TX 650W
Case
COOLER MASTER 690II Advanced
View all
hide details
CPU
Motherboard
Graphics
RAM
Intel Core i5 760
ASUS P7P55D-E Pro LGA 1156
EVGA GeForce GTX 470
G.SKILL Ripjaws Series 4GB (2 x 2GB) 240-Pin DDR3
Hard Drive
OS
Monitor
Power
SAMSUNG Spinpoint F3 1TB
Windows 7 Home Premium 64-bit
ASUS 23'' 1080p HD HDMI Monitor
CORSAIR CMPSU-650TX 650W
Case
COOLER MASTER 690II Advanced
View all
hide details