Finished vacuuming and charged the second stage...
Now im wiring the electrical except for the temp display (its in transit).
Next up I will sand down and polish all copper and apply touch up paint.
Then I will start my tuning and load testing.
I Could have gone much quicker with this but its going to be put into daily use so I am being very careful.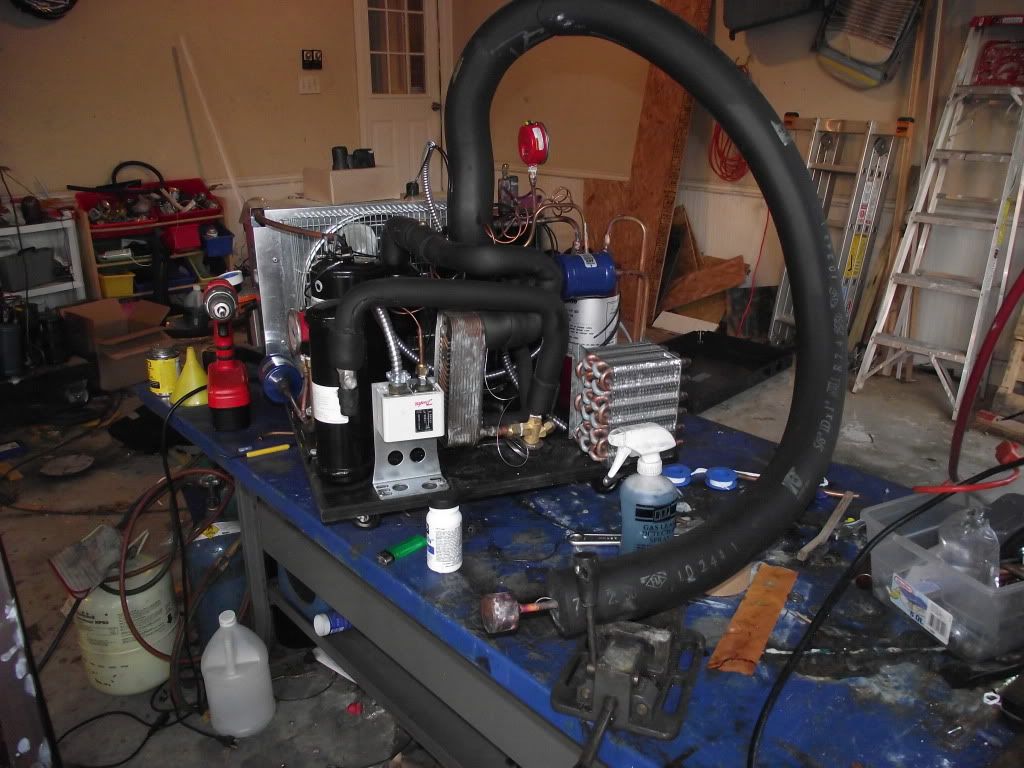 Edited by Sdumper - 4/12/11 at 5:26pm