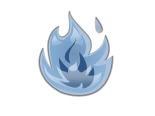 OCN's Top 100 Games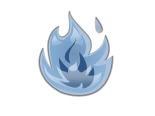 What and Why
Okay, this thread is for OCN to vote there Top 100 games. There are many different lists out in the internet, but here is where you can make your own. Lets make the BEST.
How
Very simple, enter your nominations in the FORM link in the next post. Once we get enough nominations then I will pick among the most nominated games. I will rank them 1-5. 6-10, 10-15, and etc.... until we get to 100.
But remember, I NEED nominations. Hopefully, we can get this thing going and soon have "OCN's Top 100 Games."
Code:

:teaching:[B][FONT="Franklin Gothic Medium"][SIZE="2"][URL="http://www.overclock.net/pc-games/976099-ocns-best-100-games.html"][COLOR="RoyalBlue"]OCNs Top 100 Games List! - [COLOR="Orange"]Nominate now![/COLOR][/COLOR][/URL][/SIZE][/FONT][/B]:teaching: 



Edited by cloudbyday - 5/1/11 at 10:54am
CPU
Motherboard
Graphics
RAM
Intel Core 2 Duo P7350
MSI MS-1674
ATI Radeon HD Mobility 4670
4GB
Hard Drive
Optical Drive
OS
Monitor
Samsung 320GB
Sony CD/DVD writer
Windows 7 Home 64-bit
16" 1366x768
View all
hide details
CPU
Motherboard
Graphics
RAM
Intel Core 2 Duo P7350
MSI MS-1674
ATI Radeon HD Mobility 4670
4GB
Hard Drive
Optical Drive
OS
Monitor
Samsung 320GB
Sony CD/DVD writer
Windows 7 Home 64-bit
16" 1366x768
View all
hide details