I have this weird problem that I have posted about before in reference to my SIG RIG. From a cold boot when I start playing any graphically demanding game, after a few mins, maybe 10-15 minutes, I start noticing that the sound gets garbled and the game play gets jerky. At this point if I do not reboot, I will BSOD. However, after a the first reboot, the problem doesn't occur again until the next cold boot from being turned off for a while.
A few of you guys have mentioned that my PSU may be fluffing the CAPS because it is underpowered for my rig.
i7 950 @ Stock Clocks
(2) GTX 480's @ 800/2000
(1) Mushkin Calisto SSD
(3) Western Digital Scorpio Black HDD's in raid 0 (Laptop HDD's)
(4) 120mm Coolermaster R4 fans
Corsair H50.
Any guesses on what I will be pulling from the wall?
Pic of inside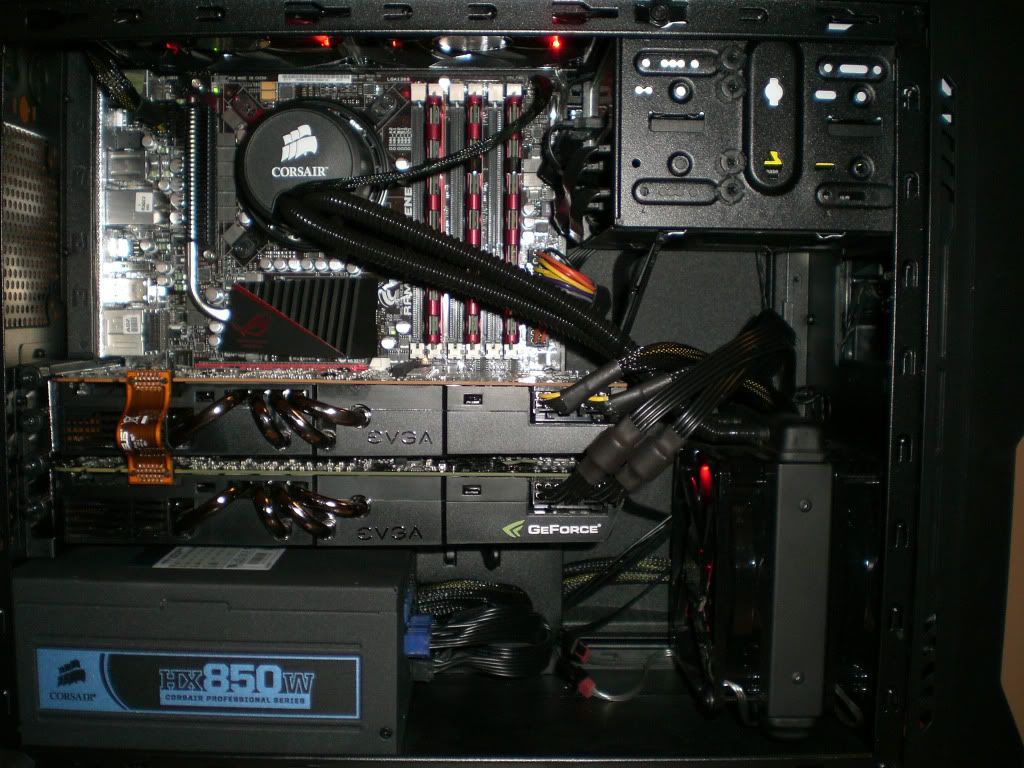 Edited by Dunkler - 4/1/11 at 3:58pm