Here is my Haf922 Log that I have been meaning to post. This is the case that got me into modding. All I wanted to do is paint the interior, because I couldn't stand the drab gray on the inside and back panel. This one is taken me awhile as I got sidetrack working on my kids case. I have a log on that one (which is almost complete) I can post another time. Back on topic, If you all have any comments, ideas or even criticism go ahead. Ill be posting a update this weekend hopefully. Thanks for looking. Sorry for some of the crappy pics, still working on that.
Jon
Finished Mod picture update: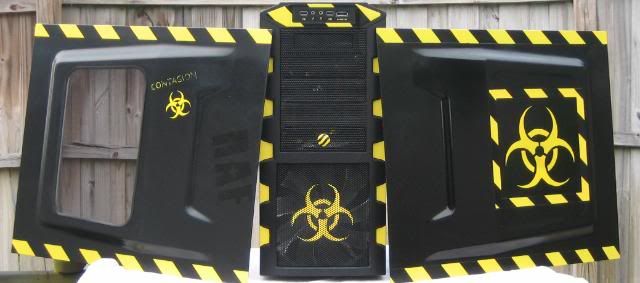 Back to the Log:
Opened it up to get started and take a closer look at it.
Crappy pic (was still getting use to pos camera) but you get the jist of it. I did not like the side vents, so I would do something with that.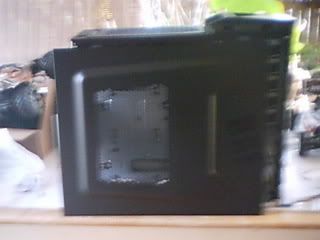 So this side of the case is to plain for my taste, going to need some work also.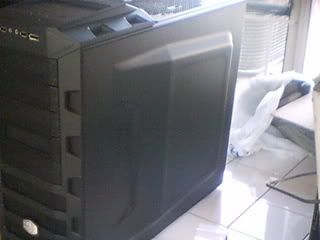 I couldn't stand looking at the inside of the case. Needed some fixing.
The back of course needed help, can stand not uniform colors.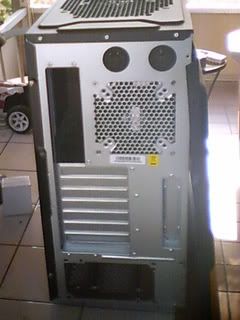 To plain for me inside, will color the fan blades and change out the thumbscrews.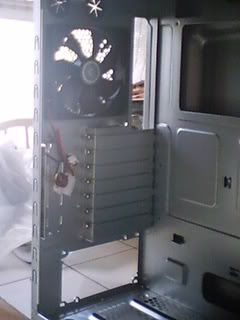 Striped down.
Taped and ready for action!
[img][/img]
As you can see, I did not take pictures of in between. The reason was, this was my first paint job and I actually had no issues painting it. Of course once it was painted I decided I needed to cut out the current fan mesh in the front and back.
Inside is my little custom screen for the bottom vent.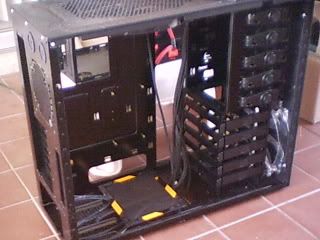 Sleeved up to the front panel.
My heat gun somehow broke, lost low heat and melted the clips for the switch, I was able to fix it with some hot glue, back to good.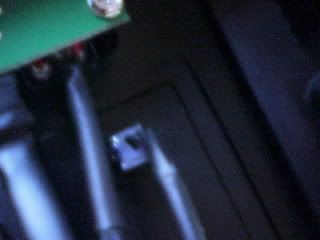 Cut out for the 120mm exhaust fan.
Cut out for the 200mm Intake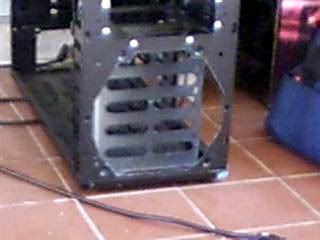 Replacing the Red Led's for yellow Led's,
Here is the 120mm fan that came with the case.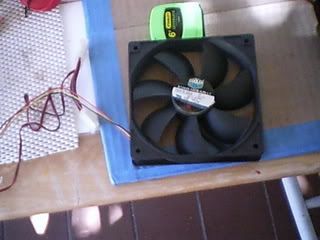 Took off the fan blades.
Here is also an extra fan painted, along with the grill. Ended up not liking the grill so I will be redoing that.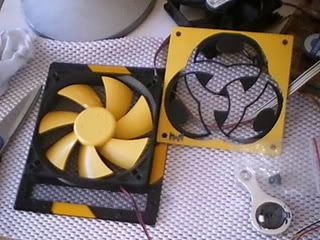 * This Worklog post was generated using WorklogCreator - Version: 1.0.1.7
* Free Download:
http://www.mod2software.com/worklogc...logcreator.zip
edited for spelling mishaps
Edited by jon5270 - 5/25/11 at 5:22pm