My first update on my Haf922 case. I did work on both side panels. I have other things I am trying to compete tomorrow, and if I do I should have some more tomorrow night.
Well I am trying a different way of doing my designs. In my other mod (not posted yet) I tried all different ways to try painting and stop bleeding and general mistakes. I bought some stencil material and some adhesive from our local craft store and its really working pretty good. Until I find a better way. Currently trying to get the wife to get me an airbrush kit for my birthday, at least it gives me time to work her till that day.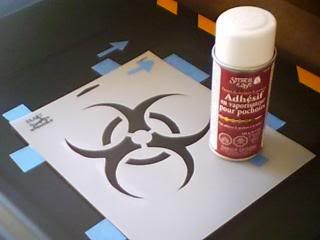 Laid out in position and all edges staying down.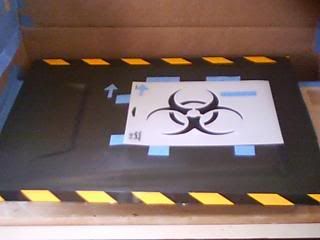 If you haven't noticed the arrow on the panel, it is there to keep me from putting it upside down. I did that by accident and had to strip it all down and do it again, then I almost put the stencil on again upside down....hence the arrow for my old brain to focus on.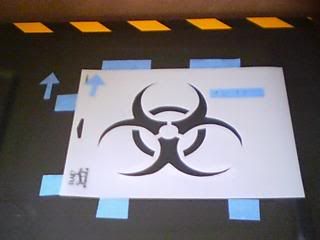 So this is what I ended up doing. I thought it looked kinda bare, so I thought I would enhance it.
Currently I was using standard vinyl floor warning tape. I tried adding more to the design and didn't like it. Also I did not like the look of the off yellow on the tape and decided I would paint the stripes on to get a more uniform look. Back to more of my current pastime, sanding. I seem to sand more than anything, at least I have to option to fix my mistakes.
After a long time of trying to remove the left over glue (used rubbing alcohol, actually wasnt bad) I am finally back to work.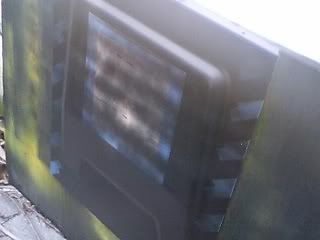 I still thought I needed an outline so I made it thinner for the paint job and laid out. Painted the black on the box first and once it dried I laid out my black lines.
Painted the black lines and laid out moew tape when it was dry.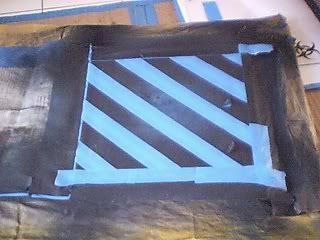 Time for the yellow paint.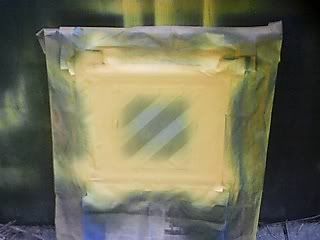 Some over spray as always, after a light sand I laid out some more tape and took care of it. I realized writing this. I use a lot of Tape..
Sanded and removing the 20 layers of tape.....really it was like 2 but in every direction, just seemed like a lot.
[img][/img]
He is the finished product. I think it is a nicer color instead of the orangish yellow.
Different view.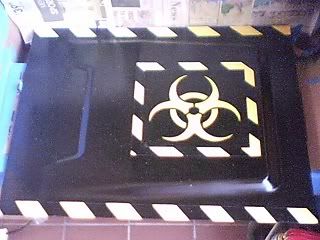 Of course I needed to redo the window side. Off with the vinyl tape and painted my stripes.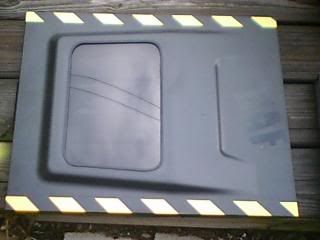 He you can see the smoke transparent acrylic, I cannot find the pictures of the window cutout but I am sure you all have seen it numerous times by now.
As always if you have any comments, feel free to let me know
Jon
* This Worklog post was generated using WorklogCreator - Version: 1.0.1.7
* Free Download:
http://www.mod2software.com/worklogc...logcreator.zip