Hey guys and gals,
I was going through some old parts and noticed something weird when I cleaned this CPU
Check it out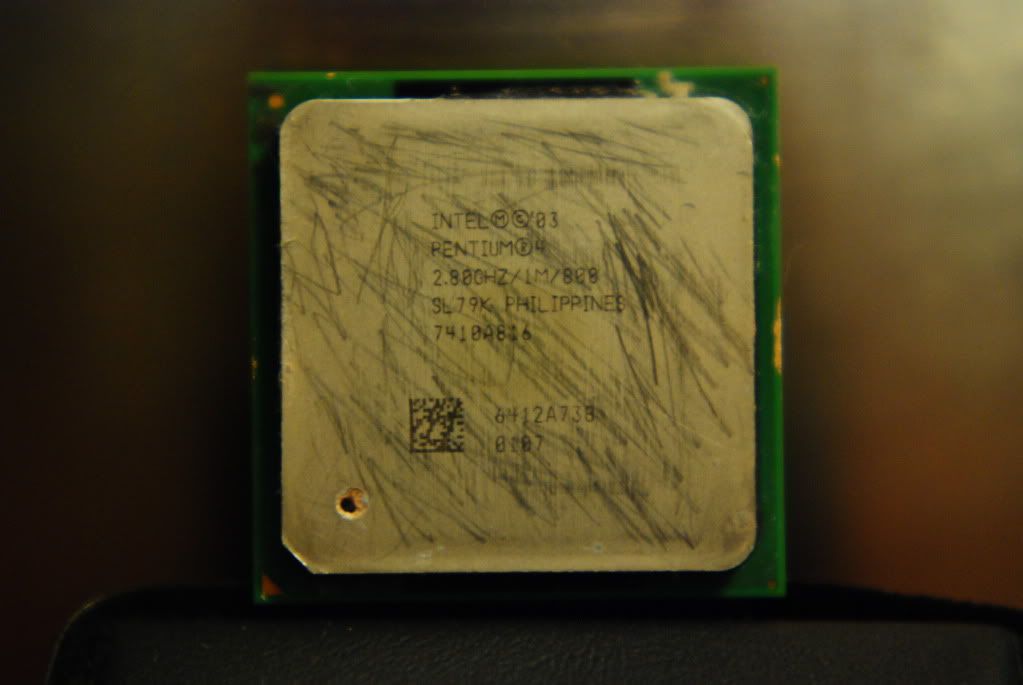 See the bottom left corner? looks like the exit point of a bullet hole, like something punched right out, funny thing is that there's nothing on the other side... so I figure something blew inside it...
Pretty freaky... thought I'd share...
any ideas?