Quote:
Originally Posted by
Razi3l
What is up the backside of the Media these days?.. How ignorant are they?
This game is rated 18, can adults really not buy this?.. It is obvious they know kids will buy it and this is true but in the end that is the parents fault for not being able to stop their child from buying such a game and in most cases the parent would be the one buying it for them.
Exactly! Adult are free to make their own choices. It's the parents who buy this for their children or are not aware of what they were able to buy from a slack game jockey that should be petitioned. Being a parent myself, when I say petitioned, I mean kicked...hard.
WITH A MIGHTY BOOT!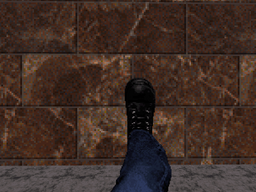 CPU
Motherboard
Graphics
RAM
Intel i3 530
Gigabyte H55M-USB3
Sapphire 6850 Toxic Edition
2x2GB Corsair Dominator
Hard Drive
Optical Drive
OS
Monitor
60GB Muskin Callisto Deluxe, 640GB WD Caviar Black
LG GH22NS50 22X DVD Writer
Windows 7 Ultimate x64
LG W2242T
Keyboard
Power
Case
Mouse
Razer Arctosa
SilverStone Strider 750w Gold
Corsair Graphite White 600T
Cooler Master Storm Sentinel Advanced
Mouse Pad
Thermaltake Dasher
View all
hide details
CPU
Motherboard
Graphics
RAM
Intel i3 530
Gigabyte H55M-USB3
Sapphire 6850 Toxic Edition
2x2GB Corsair Dominator
Hard Drive
Optical Drive
OS
Monitor
60GB Muskin Callisto Deluxe, 640GB WD Caviar Black
LG GH22NS50 22X DVD Writer
Windows 7 Ultimate x64
LG W2242T
Keyboard
Power
Case
Mouse
Razer Arctosa
SilverStone Strider 750w Gold
Corsair Graphite White 600T
Cooler Master Storm Sentinel Advanced
Mouse Pad
Thermaltake Dasher
View all
hide details